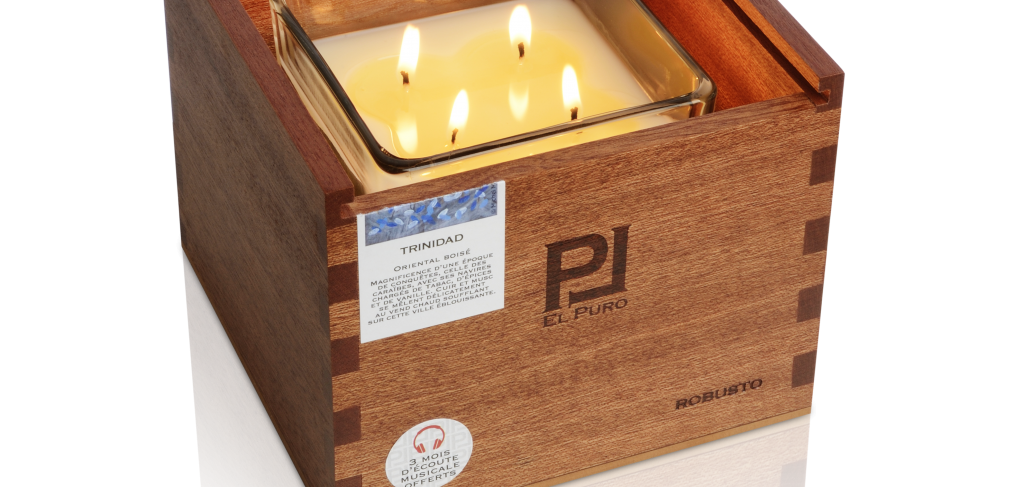 A candle made for cigars…
Finally, a candle aimed at cigar lovers that does the job! A little expensive, maybe, but fantastic – these three El Puro candles have a lot going for them. First, you light them at the same time as your cigar as their scent is designed to complement it. The three very subtle scents – San Cristobal, Viñales and Trinidad – were created in Grasse and evoke Cuba. Secondly, they really are very effective, almost completely neutralizing any residual smell. The candles have four wicks and last several dozen hours, producing pleasantly soft and warm light. They are designed to burn in their box: a meticulously finished exotic wood case, sealed with a label designed by the Cuban painter, Michel Mirabal. In another charming little touch, each candle features a code that allows you to stream an original music playlist online.
A small tip from the candles' creators (two cigar lovers): let the candle burn for at least two hours the first time you use it, and cut the wicks when they get too long.
€89 (including VAT)
Sales: www.lpuro.com