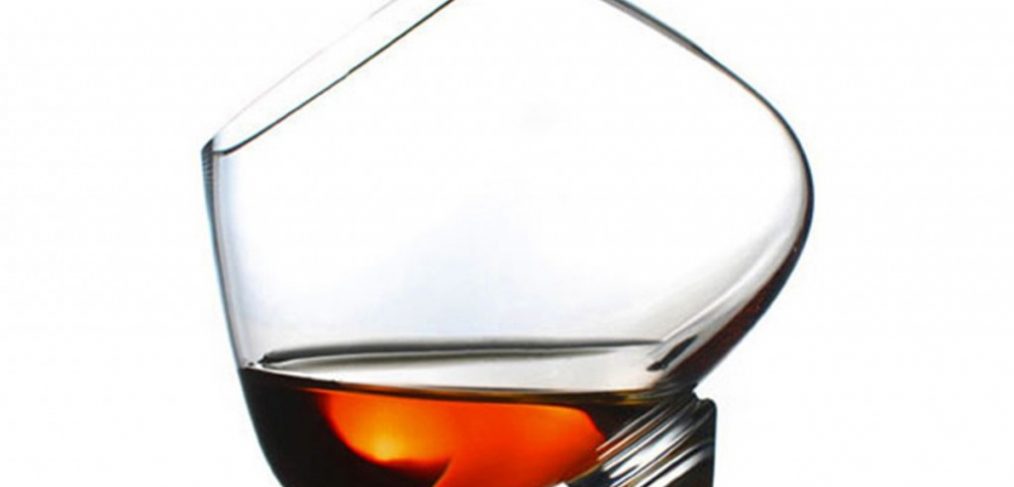 Brandy and cigars : Is it always the perfect marriage?
They are made for one another and, paradoxically, the period of prohibition we are living through has brought them even closer together. The perfect marriage? As long as you have high standards. Here are a few suggested pairings of brandy and cigars.
By Michel Bettane
The current climate of ghettoization is reducing the number of places aficionados can enjoy a smoke in peace. In any case, nothing beats a good armchair, with some pleasant music or good conversation with friends – fellow smokers naturally – and a big glass of brandy. Then one must endeavor to find the right pace between the burn of a big cigar and the ideal development of the brandy's flavors. There must be no compromise in the choice of products: the best cigar, lovingly aged in one's personal cellar, and an expertly distilled and blended brandy. We simply advise avoiding two minor faults that an erroneous tradition has reinforced: dipping one's cigar in one's drink under the false assumption that this will ennoble it, which is absurd and only serves to disrupt the cigar's burn; and serving the brandy too warm (25 °C or more), which just saturates the flavors and brings out the alcohol. A temperature of 20 to 22 °C is quite sufficient.
Which brandy should I choose?
When pairing brandy with cigars, one only ingests the brandy – the smoke is merely inhaled – although there are inevitable tactile sensations related to contact with the tobacco that give an illusion of tannin. Ideally you need the same alchemy as you find in a chamber music orchestra or a small jazz band: an artistic dialogue between close-knit musicians who play off each other.
We suggest three pairings:
Delamain
Grande Champagne
7, rue Jacques-et-Robert-Delamain, 16200 Jarnac
Tél. : 05 45 81 08 24
This family-owned company from Jarnac probably has the biggest, most complete, and most consistent range of brandy in Grande Champagne. The premier cru cognacs are slowest to age, but they also have the most refined nose and the most balanced tension on the palate, which goes perfectly with more traditional, stronger, and spicier habanos, like Sir Winston H. Upmann. Two specialties of the house seem ideal to pair with a cigar: the famous Pale & Dry, the youngest one, still proud of its 20 to 25 years ageing in "red" oak casks (old wood that doesn't add any tannins); and an impressive, more intense 1980 vintage, which is just as pure, and makes no concessions. One of the secrets of these cognacs' remarkable balance is their slow reduction (reduction of the alcohol content) in the cellar, thanks to very low-alcohol cognac that is gradually added to the blend to reach 40/42° in the finished product.
—
Frapin
Grande Champagne
Château de Fontpinot, 1, rue Pierre-Frapin, 16130 Segonzac
Tél. : 05 45 83 40 03
The Cointreau family takes great care of its superb vineyards in the heat of Grande Champagne, as well continuing distillation and production traditions capable of providing the greatest harmony. The classical balance of the best blend of Fontpinot's grapes – the Multi-vintage no.2 series, made from 1979, 1983 and 1985 harvests – won't go with the most full-bodied habanos, which are ill-suited to the harmonious, subtle, and original – almost salty or mineral notes – produced by this wonderful chalky soil. Rather, we recommend the more delicate and less saturated Rafael Gonzalez's Panetelas Extra or a Cohiba panatella.
—
Domaine de la Chesnaie
Bas Armagnac
Juliette Bouché, Bernuchon, 32190 Dému
Tél. : 05 62 08 58 69
Rather like in the wine business, when women have a passion for Armagnac, they take their ideas to their logical conclusion. Young Juliette Bouché is fighting bravely to distribute products from the family property, including good Gascogne white wines at divine prices. The Armagnac she produces in Dému, located at the border of Bas Armagnac, is more powerful than most, but it is only made with folle blanche grapes, which give them a certain refinement. All its vintages are available on their website, but it's this small company's youngest ones (like the 1990) that show the greatest depth and harmony and which will pair best with great puros. I tried this 1990 with Saint Luis Rey's excellent and sadly unappreciated Churchills: their complementarity was a real treat.