Bulgaria has its second Cuban regional edition
The La Gloria Cubana Via Balcanica RE Bulgaria 2020 was launched on Thursday, July 7 in Sofia.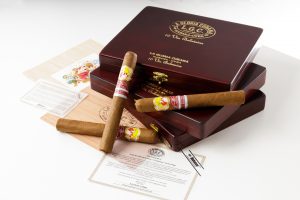 Kaliman Caribe, Habanos exclusive distributor for 12 Eastern European and central Asia countries (Albania, Armenia, Bulgaria, Georgia, Romania and the countries of the former Yugoslavia), presented the second regional edition of its history. The first, the Bolivar 681 (153 mm x 53) dates back to 2011.
An event brought together dozens of guests at the Vrana Royal Palace in Sofia.
The cigar commemorates the 25th anniversary of Kaliman Caribe, established in 1995.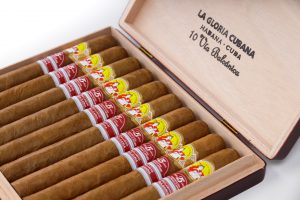 Kaliman and its local partner in Serbia will present another 2020 regional edition in the fall, the El Rey del Mundo Grand Marshall (140 mm x 52), reserved for the Balkans.
Technical data

La Gloria Cubana
Via Balcanica
Regional edition Bulgaria 2020
Made in Cuba
Wrapper, binder, filler: Cuba
160 mm x 50 (19,84 mm)
Grand robusto (magnum 50)
Approx. €25
Cover picture: Instagram @edi_____777