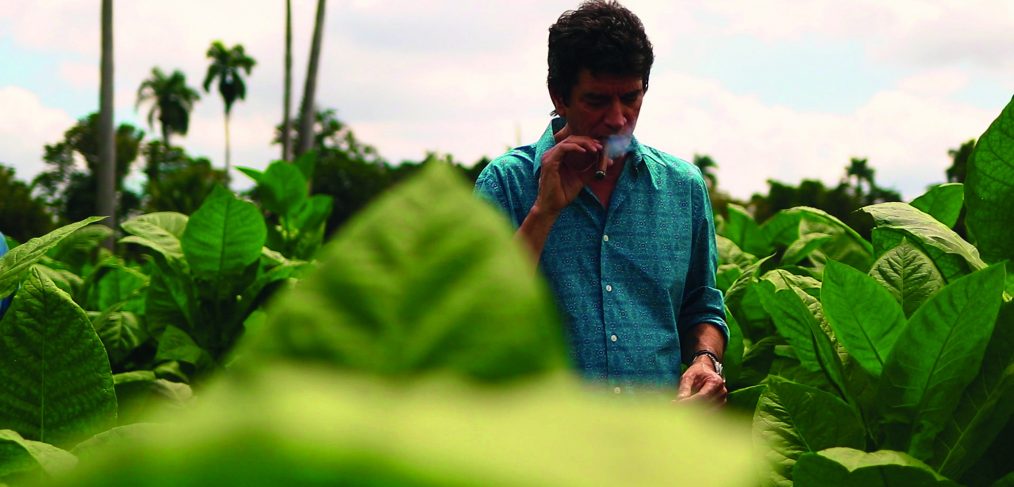 When cigars became cool
He may not be the most high-profile Dominican producer, but Jochy Blanco, who runs Tabacalera Palma, is certainly one of the most well-respected.
By Daniela Cruz Gil, our correspondent in Santiago de los Caballeros (Dominican Republic)
"I come from a tobacco family. My great-grandfather was an immigrant who traded small-scale goods: coffee, cocoa and tobacco. My grandfather, a first-generation Dominican, then started growing tobacco, as well as subsistence fruit and vegetables. Meanwhile, my father founded a cigar factory in the 1930s." This is how Jochy Blanco summarizes his family history, his attachment to the land and his passion for tobacco.
His real name is José Arnaldo Blanco, but he has been called Jochy ever since he was at school. In his office on the second floor of the Tabacalera Palma in Tamboril, he begins by talking to L'Amateur about his father. When he opened his factory, the country was still largely rural. "The cigars my father produced were consumed mainly during the zafra (harvest) of sugar, tobacco, coffee and so on," says Blanco, as he lights up the first of the five or six cigars he smokes with us that day.
The peasants' cigar
At the age of 12, he was jumping around on bales of tobacco leaves. At 13, he smoked his first cigarette on the quiet. As a teenager, he began working alongside his parents, but waited until he was 18 to smoke openly in front of them.
At the time, businesses still had a simple hierarchy: the owner, his son and the foreman. "As the owner's son, I did a bit of everything: invoicing, supervising the tasters, checking that everything was done properly, doing inventories, and so on. Things were a lot simpler than they are today, because only one type of tobacco was used: olor dominicano." He tells us that in the 1960s and 1970s, anyone who smoked a cigar was seen as a hick, a peasant. As he explains, "people wanted to be cool, and what was cool then was cigarettes." The turning point came in the 1980s: "I discussed things with my father, and I told him 'there's no future here: I want to do something different.' That's when I first started producing the first trial cigars for export, when we started to sow new seeds and try new ligas, new varieties of tobacco, and began to use imported wrappers."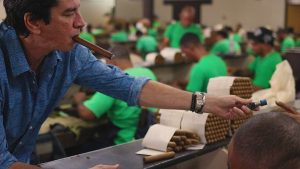 His real name is José Arnaldo Blanco, and he was one of the first, in the 1980s, to try out new varieties of tobacco and ligas to create cigars for export.
Modern times
It's all still fresh in his memory: buying wooden molds from the legendary Fulgueiras family in Tampa, Florida; trips to Miami and New York to look for customers; the peaceable competition of the 1980s, and then the boom of the late 1990s, which he attributes to a new-found taste for cigars in a new generation of artists, celebrities and writers. This surge in global consumption also drove up tobacco prices and labor costs, and often led to a drop in quality. That's why he went back to his grandfather's way of doing things, growing most of the tobacco he needed to ensure tighter control over the final product.
"At that time, we mainly bought from independent growers, whom we supervised and financed. Then we acquired several farms in Jacagua, La Canela and Potrero (Mao) – we already had the one in Gurabo. These are plantations with totally different microclimates, which yield tobacco with remarkable characteristics. Each farm has its own flavor and identity.
Between 2010 and 2012, the producer began developing his own brands. The first, in partnership with Rafael Nodal, was Aging Room. In 2015, he ventured out on his own with La Galera. Some of its lines were launched in France a few weeks ago. "When we launched this brand, which has been extremely well received in over 35 countries, we also opened our own distribution center in the US, in Miami. It involved a lot of hard graft."
Respect first and foremost
Jochy maintained friendships and business relationships with several generations of growers and established credibility despite his youth. "It helped me gain the respect of suppliers, and especially tobacco growers in the fields, to be able to do things with them, plant new varieties and carry out experiments, which in the end was useful to both them and us." Throughout our conversation, he emphasized that "cigars are a cultural product that unites people" – "It's incredible, the sheer variety of people who get together around a good cigar!"
Jochy learned a great deal from his father, who died 23 years ago, including a love of teamwork and a commitment to treating his employees like family. "You need to take care of others because, basically, you are nothing without them," he says. Today, his son José Manuel works alongside him in the factory. He is learning, just as Jochy himself did. At 59, this father of four talks about him happily while savoring a Galera Anemoi, convinced that the future is now assured: "José Manuel puts his heart and soul into it. I think we will carry on growing for a good long time."