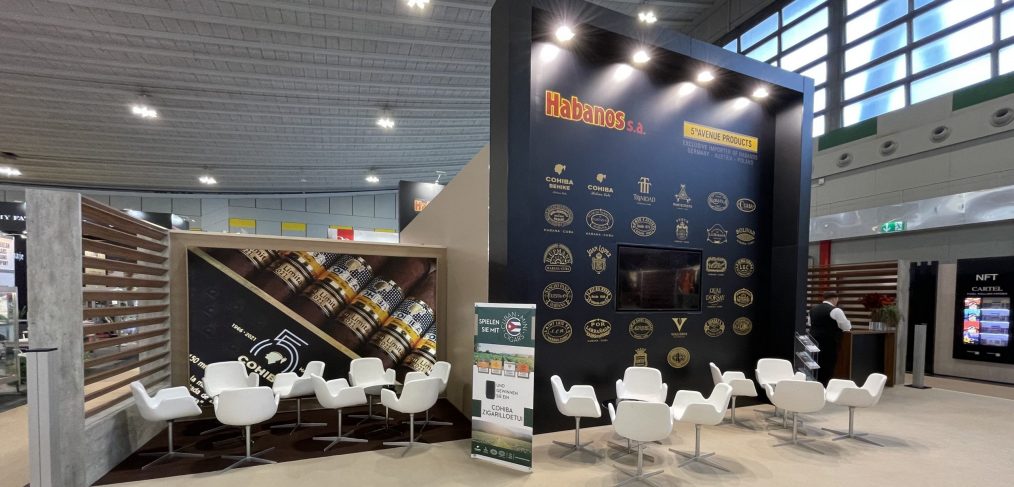 Dortmund: The other tobacco-growing regions thank Cuba
At Intertabac trade fair, in Dortmund, in the two halls devoted to handmade cigars, all the talk was about the Cuban cigar shortage. But other regions are also facing logistical challenges that are new to the industry.
"Thank you, Cuba!" The Germans – who host the world's largest tobacco trade fair in Dortmund (North Rhine-Westphalia) every year – have a name for the dark delights of taking pleasure in the misfortune of others: schadenfreude. Whether they be from the Dominican Republic, Nicaragua, Honduras or Costa Rica, all the producers we met at the 2022 Intertabac trade show last week welcomed the shortage of Cuban cigars and described it as a great opportunity to promote and develop their own products – but also as a challenge, because they are all facing logistical problems.
"The Cubans are working for us," said Frederik Vandermarliere, head of the VCF group (Oliva, Cain and Nub), at his brand's large saloon-like booth. But while the US, the world's largest market for handmade cigars, is importing record quantities of cigars, and other markets are also showing spectacular spikes, production is struggling to keep up. In Nicaragua, the fabricas' workforce is emigrating en masse in search of a better future north of the Rio Grande; in the Dominican Republic, factories are having trouble recruiting and are involved in a talent war (see L'ADC, No. 146); and disrupted supply chains have become an everyday concern for producers (and their distributors) everywhere. The French sales director of a major brand still can't believe that the key products in his range have been out of stock for more than three weeks: "It's the first time this has happened in ten years!"
The main concern at the show was the supply of hinges and, more generally, boxes. "Boxes used to cost us €5 on average before Covid, but now they cost anything up to €25 per box because of soaring wood prices," says a Nicaragua-based producer. As a result, some are considering delivering part of their orders in bundles. Marc Niehaus (Vegas de Santiago D8) has already taken this route, supplying some of his Swiss customers with cellophane-wrapped bundles; retailers have to recycle old boxes for their window displays. The Swiss producer also told us that, because of a shortage of hinges, he sometimes reuses old ones to make new boxes.
"Optimistic and pessimistic scenarios"
On the Cuban side, the mood is glum. Two Cuban cigar distributors we met in Dortmund did not try to hide their despondency. "The optimistic scenario is two years before a return to normal; the pessimistic scenario is five years," said one of them, profoundly disheartened by the situation, which means he has to drastically ration deliveries: priority goes to Casa del Habano outlets, then Habanos Specialist and lastly Habanos Point stores. Other sales outlets shouldn't expect anything for several months.
There are two possible scenarios for rival regions too. In the aisles of the fair, the big question for producers revolved around what happens when Cuban production and deliveries are back on track; will the "New World" have won over aficionados for good, or will cigar lovers return to the Habanos they know and love.
Laurent Mimouni, special correspondent in Dortmund (Germany)