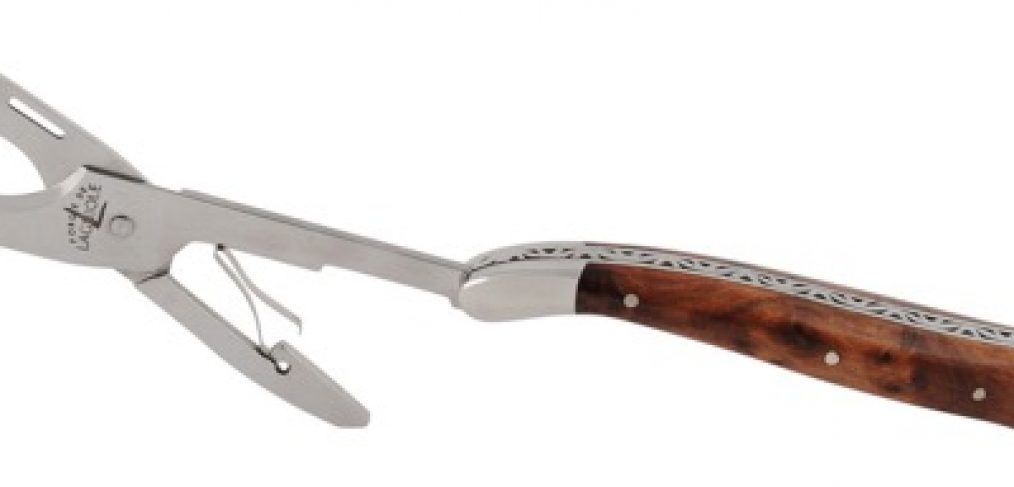 FORGE DE LAGUIOLE : CIGARS YOU CAN CUT WITH A KNIFE
By Béatrice Sarrot
Cigar aficionados almost missed the opportunity to have the pleasure of using it. In 2000, Forge de Laguiole decided to stop the production of its folding knife/cigar cutter. But aficionados decided otherwise.
The natives of the Auvergne region popularized the multiuse corkscrew-punch-knife tool. They forged it in the village of Laguiole, located in the middle of nowhere on the Aubrac Plateau (in the Massif Central region).
Four handcrafted models are now available (the handle is made of heather, thuja, juniper or cow horn) in the tradition of the tool-knives and professional knives that made the reputation of the most famous and reputed switchblades brand.
The Forge de Laguiole cigar cutter, about 150 €