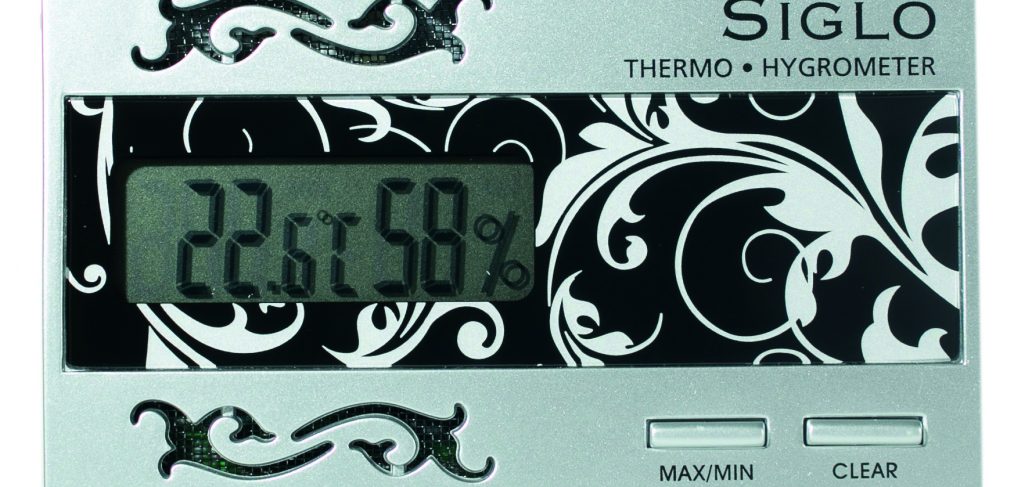 Digital hygrometers : And the winner is….
Digital hygrometers have the advantage of being more precise and readable than the analog ones. We have tested eight thermo-hygrometers displaying the humidor's temperature. Here, we fill you in on the three winners of this test.
Useful tips
The right gestures
It is recommended to calibrate your hygrometer before its first use and every six months after that. Control packs (of the Boveda brand) are sold in smoke shops. We recommend you wait 5 to 24 hours to find out the hygrometry percentage of your box after the first start-up.
What you should know
All thermo-hygrometers tested are equipped with an electronic sensor for measuring humidity levels. They are then transmitted to a digital processor, which displays it. Most of them can be sealed with the included magnet or adhesive tape. Two of them come with a pliable tripod.
The Winner : SIGLO
PRICE
$40
RELIABILITY
9,5
READABILITY
7,0
SETTINGS/CALIBRATION
8,0
SIZE
7,0
OBSERVATIONS
A precise and reliable hygrometer, easy to adjust and calibrate. Changing the battery is simple. Extra flat format. A great buy.