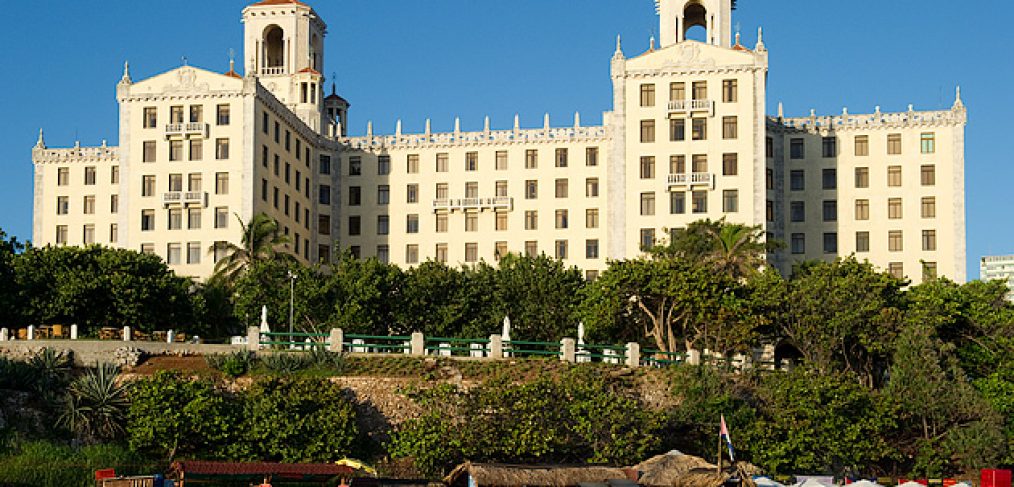 Where to buy your cigars in Habana ?
Here are 5 places where to buy cigars in Habana
FÁBRICA PARTAGAS
Type: Shop
Address: Calle de la Industria N° 520,
Centro Habana
Ph. : +5378 66 80 60
Monday through Saturday: 9 am-6 pm. Sunday: 9 am-2 pm
Even though the Partagas factory is closed, the shop continues to welcome customers and tourists visiting the Cuban capital. You will find all sorts of Habanos there, not only Partagas.
Leopoldina is a torcedora specialized in figurados. Don't hesitate to order some of her cigars. The bar and lounge located behind the shop are reserved for special customers, that is, you! The late afternoon hours are the best, quieter hours.
—
HOTEL MELIÁ COHIBA
For its bar
Type: Casa del Habano
Address: Ave. Paseo entre 1ra y 3ra, Vedado
Ph. : +5378 33 36 36 (ext. 25 38)
Daily: 9 am-9 pm
The Meliá Cohiba Casa del Habano is also a very trendy posh bar, Tuesday through Sunday evenings, starting at 9 pm. An ideal spot to listen to jazz with a cigar and a glass of rum. The gorgeous humidor is very well-stocked. You will also find a great selection of accessories. You can enjoy the smoke room and its large leather easy chairs. The space is well organized and features a big bar.
—
HOTEL NACIONAL
For its historical value
Type: Casa del Habano
Address: Calle 21 esq. O, Vedado
Ph. : +5378 73 35 64 (ext. 176)
Daily: 8:30 am-9:15 pm
The Nacional is a landmark, one of Cuba's inescapable spots. Its old fashion feel, its authenticity and its history remind us of last century's palaces. Its gardens offer a splendid view on the ocean. In the basement, the Tienda del Tabaco boasts a great selection. It's easy to find. Torcedores Milagros and Lazaro will wait for you on top of the stairs and show you the way. And the manager Yamilé Claro will give you precious advice.
—
CASA DEL HABANO 5TA Y 16
For the great choice
Type: Casa del Habano
Address: Ave. 5ta N° 1407 esq. 16, Miramar
Ph. : +5372 14 47 37
Daily: 9 am-9 pm
A big store. The smoke room and the bar occupy more space than cigars. Habanos are found in a big humidor set against the shop walls. Every brand is represented. Marleny Pulido and Carlos Robaina will welcome and advise you.
You should take the time to observe Maria the torcedora. Very experienced, she masterly rolls the difficult laguito n°1 module. A very sought after spot opened well into the night.
—
HOTEL TRYP HABANA LIBRE
For the great choice
Type: Casa del Habano
Address: Calle 23 entre L y M, Vedado
Ph. : +5378 34 61 11
Daily: 8:30 am-9 pm
The Habana Libre is considered the beating heart of the capital. Day and night, in front of the movie theaters or the famous Coppelia ice cream shop, vintage American cars drive by. Today, the old Havana Hilton boasts the largest cigar shop in the city, located inside the bar and tasting lounges. You will find a great choice of Habanos there.
All the limited series of the moment are available, as well as older ones, all sold by the piece. Its is thus a place where one goes to enjoy rare habanos, helped by the resident experts who will help you make your selection. A Locker Room (in the form of a closed window display) is available and will allow you to conserve your cigars in ideal conditions and to enjoy them when you return to Havana. A very nice break contrasting with the frenzy in the streets.