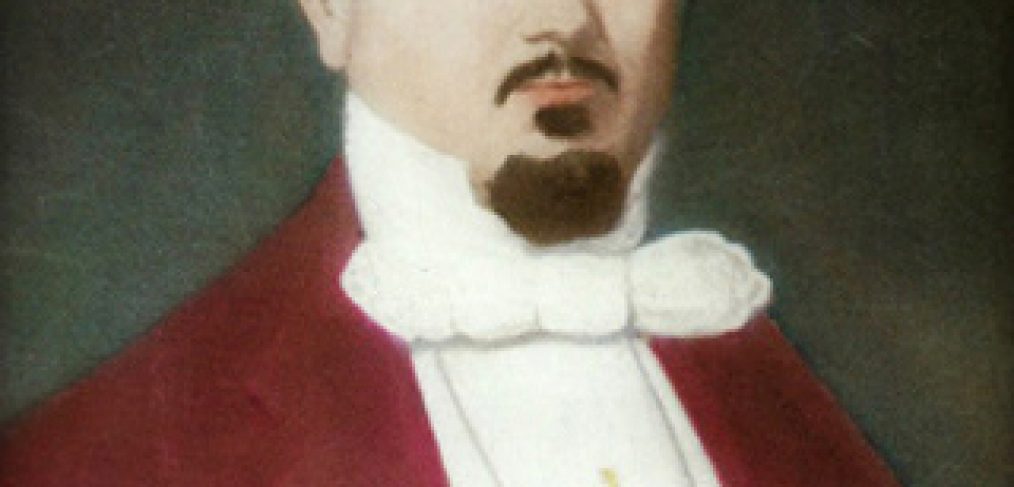 Saga : Jaime Partagás, the unscrupulous Spanish
One of Cuba's most famous cigar brands was founded in 1845 by a diabolical Spanish rogue who was at the center of countless legal battles before eventually being murdered.
 Jaime Partagás y Rabell was the son of a tailor, born in a small Mediterranean port near Barcelona called Arenys de Mar. In 1831, at the age of 14, he arrived in Cuba, a Spanish colony where he dreamed of making his fortune and where large numbers of Catalan immigrants had preceded him. His first employer, Juan Conill y Pi, was one of them. Conill had arrived in the island in 1817, when the tobacco monopoly was abolished and its cultivation and trade was liberalized. He owned a vegua in the heart of sierra del Rosario and had workshops (chinchalles) in Havana. He was the biggest leaf exporter in Spain and one of the pioneers of the tobacco industry.
The first factory
Jaime Partagás learned everything about the business from working with Conill: cultivation, curing, transportation, storage, exportation, production and trade. He then went to work for the Asturian, Francisco Álvarez Cabañas. Born in the family farm in the province of Pinar del Río, Cabañas obtained a cigar trading license in 1817 and started making cigars under his own brand, Cabañas. Jaime proved himself to be an inspired torcedor, capable of creating great cigars, and soon he was making his own way.
¡Partagás y nada más!
In partnership with Gerardo Martí, another of Conill's protégés, he opened a small store in 1838, followed by a warehouse in 1840 before opening his first factory, Partagás y Compañía, in 1845. That year, he also acquired the Hato de la Cruz farm, not far from Consolacion del Sur, in Vuelta Abajo. But the success of this Catalan, as gifted in blending tobacco and technical innovations as he was in business and in marketing (he came up with the slogan ¡Partagás y nada más!), concealed some questionable practices that some people never forgave him for.
La Flor de Partagás
In 1848, Manuel Gonzales-Carvajal, the son-in-law of the late Don Francisco Cabañas, accused Jaime Partagás of stealing the Cabañas name that year to launch his own brand – La Flor de Cabañas – in order to create confusion and break into the English market, where the Cabañas brand had been well known since 1833, and was a great success. The case was brought before the courts and the trial lasted five years, filling thousands of column inches in the tabaco cubano. On December 1, 1854, Jaime Partagás was notified of the decision: the infringement was confirmed and he was sentenced to abandon his brand and pay damages to Manuel González-Carvajal.
But the Partagás name – now associated with the Cabañas brand – has managed to establish itself sufficiently thanks to the publicity generated by the trial and the scent of scandal surrounding it. So La Flor de Cabañas was able to consolidate its position and international renown in its own right and was replaced by La Flor de Partagás y Cía, with the success that we know.
Jaime murdered
But in the night of June 18, 1868, Jaime Partagás was shot as he was riding down a country lane not far from his farm in Hato de la Cruz. He died one month later. Three suspects were soon sentenced: Pedro Díaz, a free man of color employed on one of his farms, admits to the crime; José Lino Ortega, admits to supplying him with the pistol; and Ramón Novell, a farmer, admits to instigating a crime for which revenge is the clear motive. Whereas Pedro Díaz died in prison, his two accomplices were released on bail. The murky waters that the Catalan tabaquero navigated in then added another layer to the story of his death.
Rumors in murky waters
Jaime Partagás had had a dispute with a neighboring landowner, Pedro Mato. He had accused Mato of encroaching onto his land and the courts had upheld his claim. But this conflict was itself rooted in the recriminations of Pedro Mato, who accused the Catalan of offering large loans to farmers in the region at extortionate rates, of buying up their crops before the harvest at advantageous prices, and of supplying them with seeds and equipment from his own warehouses with the sole purpose of putting them so deep into debt that they would have to sell their land and come work for him. Pedro Mato was never investigated for the murder of Partagas but when the murderer, Pedro Díaz, claimed he was defending his honor, people remembered that Pedro Mato had also accused Jaime Partagás of satisfying his sexual desires on his plantation with his slaves. Rumor also had it that the crime was ordered by the Cabañas-Carvajal family, to get revenge. The Asturians denied these accusations, but they would have their revenge soon enough…
The revenge of the Asturians
In 1876, the Asturian immigrant Juan Antonio Bances, a powerful marquista de tabaco and founder of the legendary Henry Clay brand, bought the Escepción brand off the Catalan José Gener y Batet. A debt was part of the deal: that of José Puig Partagás, who had taken over his father's business. The Hato de la Cruz finca was put up as collateral. Up to his neck in debt, the heir to the business accepted a compromise: J.A. Bances was to take over Partagás during the trial. In 1880, an agreement finally confirmed the transfer of ownership of the factory, the brand, and the finca.
The Cifuentes family
In 1899, J.A. Bances, still the boss of Partagás, invited a young compatriot – Ramón Cifuentes Llano (1854-1938), a talented tabaquero from Ribadesella – to join him as partner. Bances sells his remaining shares to Cifuentes the following year. Cifuentes runs Partagás with José Fernández López and is joined in 1916 by the Galician vegas owner and leaf wholesaler, Francisco Pego Pita. La Partagás y Cía is renamed Cifuentes Pego y Cía until the death of Pego Pita in 1940. Ramón Cifuentes, meanwhile, died in 1938, in Santander. Cifuentes' three sons, Ramón, Rafael and Manuel, bought the Galician's shares and the three of them set up Cifuentes y Cía.
Then, the Castro revolution marked the beginning of another story with the brand becoming the property of the Cuban state… except in the USA (see feature).
—————————————————————————————————————————
Partagás in the USA
In 1961, Ramón Cifuentes Toriello refused nationalization and left Cuba for New York. Penniless, he had yet to meet Edgar Cullman, who had just taken over General Cigar, the company that Toriello would come to work for in Connecticut. "We became friends," says the American.
The tobacco business was also a family business for the descendants of Ferdinand Kullman, a German cigar and wine trader who had emigrated to the USA in 1848. His two sons were tobacco traders. His grandson had put all his money into tobacco in Connecticut, where he had set up a farm. His great-grandsons would become empire builders: cigarettes with Philip Morris Inc. for Joseph III; and cigars for Edgar Cullman, who was trained on the rolling benches of Anton & Bock, a cigar-maker based on 2nd avenue.
Cullman the risk taker
In the early 1970s, Cifuentes Toriello realized that he would never return to Cuba. Edgar Cullman offered to buy the Partagás brand off him, but he still had to convince General Cigar: "Everyone thought that the embargo would be lifted, but I didn't," he remembers. "It was a risk. We were the first ones to do it." An agreement was reached in 1974, and the first non-Cuban Partagás, made in the Dominican Republic under the management of Ramón Cifuentes Toriello, was launched in 1977. General Cigar still owns the rights to the brand on the American market. The Cuban state owns the rights to Partagás for the rest of the world.
Two giants leave the scene
Ramón Cifuentes Toriello, who passed away aged 91, in January 2000, in Madrid; and Edgar Cullman, who died in Stamford (Connecticut, USA) on August 28, 2011, aged 93, weren't just two giants of the cigar business. Their passing marked the end of a chapter in history… The process of normalization of Cuba-American diplomatic relations that began on December 27, 2014 marks the start of a new chapter.