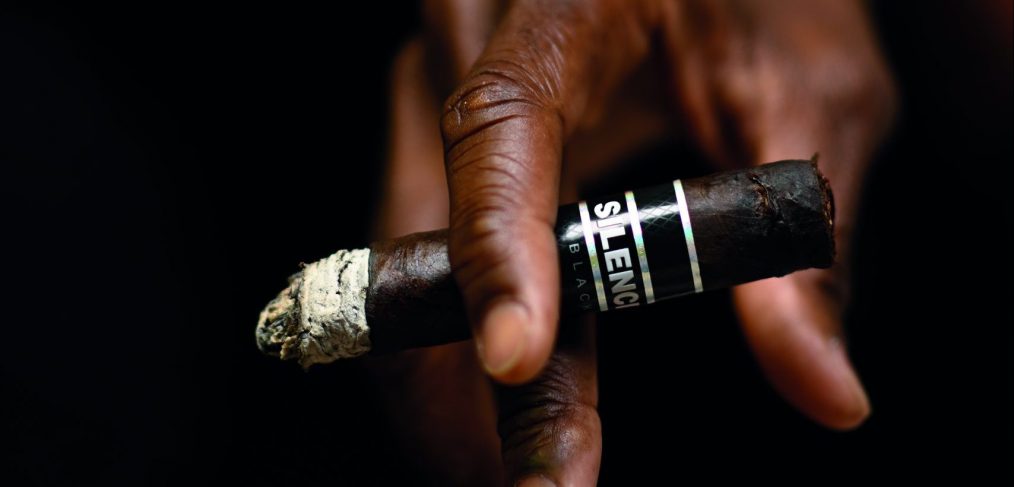 The World of Silencio
Sean Williams, master blender and ambassador of the Silencio brand was in Paris a few weeks ago. L'Amateur de Cigare sat down for a chat with him.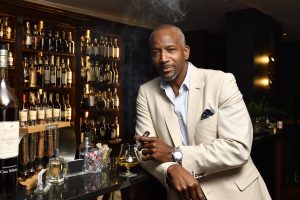 L'Amateur de Cigare: How did you get into the cigar industry?
Sean Williams: I smoked my first cigar on a cruise we organized for a reunion with former classmates. That was for the 2005 new year. One of my friends said "Let's go to the piano bar and smoke a cigar!" I had a cigar with a brandy and an hour later I was a cigar lover. But back home in Atlanta, I didn't have any friends I could share this passion with. I said to myself that I could start a business around cigars, on my free time, alongside my job in real estate. I first launched the Atlanta Cigar Society, whose aim was to organize cigar-related events. That's how I joined the "community". A bit later, when my events started to take off, I wanted to create a private label cigar. Thanks to the contacts I had made in the industry, I was able to go to Nicaragua in January 2006, just one year after smoking my first cigar. I went to the Plasencia factory, and that's where I started working on my very first blends. I didn't know anything back then. You think you know about cigars, but the first time you enter a factory, you realize that you don't know anything! Evelio Oviedo, Plasencia's master blender at the time, was very patient with me and encouraged me to ask the right questions: What flavors do you want your cigar to have? What level of strength are you looking for? Based on what I told him, he got some leaves out – there were dozens of types of tobacco on the tables in front of us! – it was impressive, and I learned a lot. That's how I launched my first cigars, in the summer of 2006, under the El Primer Mundo brand. I was pretty successful locally, in Atlanta, which has a big market for hand-rolled cigars, with 120 stores. My cigars got good reviews in the local press, but it didn't go further than that.
L'ADC: The real turning point for you was the 2008 financial crisis.
S. W.: At the time, I was working in the real estate business, and I lost everything during that crisis – although I did manage to keep my house and my wife! I was looking for a way to bounce back, and I said to myself that my passion had to become a full-time occupation. Then, in 2016, STG contacted me. It was Rick Rodriguez [master blender and CAO's brand ambassador from 2009 to 2022] who called me. We know each other well; he's a friend. He told me that the group was looking for someone to work on innovation and to be the face of Cohiba in the USA.
L'ADC: You are now "brand ambassador". What does that mean?
S. W.: Before STG contacted me, I didn't know anything about this job. First and foremost, I was a manufacturer. That's what I had been doing for 11 years before joining STG. I talk to retailers and consumers on behalf of the brand. I'm the face of the company. But I prefer to define myself as a cigar maker, even if I'm not a master blender like Benji Menéndez [Cuban in exile, from the family that owned the H. Upmann factory in Havana, and master blender for Macanudo in the 80s and 90s] was – it would be an exaggeration to compare myself to him. I'm the person who manages the innovation teams. I spend a lot of time in factories; I go to the Dominican Republic, Nicaragua or Honduras three or four times a year. I also spend a lot of time testing blends in the basement of my house.
L'ADC: STG's Cohibas are well established in the USA, but Silencio is a new brand in Europe. How would you define these cigars?
S. W.: I organized several events on the east coast of the USA and in California, where we have a lot of non-American visitors. They wanted to try a cigar that they can't find back home. In fact, a lot of people bought the Cohiba Red Dot to take home. So we thought "people are interested in our products, why limit ourselves to the USA?" That's how we launched these cigars in Europe, under the Silencio brand.
L'ADC: Where does the name come from?
S. W.: In the USA, Silencio is the name of my signature cigar, which is not available to buy. If you meet someone who has smoked an American Silencio, that means they have met me personally or have come to one of my events. It was the first blend I made when I arrived at STG; it's my private label. So it's also the name that we chose to market the American Cohiba brand under in Europe. For now, we have only launched the Red Dot and the Black, because they are our two most popular lines in the USA. The Red Dot represents 60% of our sales.
L'ADC: So these cigars were designed for the American market? Do you think that they will appeal to European tastes?
S. W.: During this first European tour, several people have asked me whether I see a difference between American and European aficionados: I don't. The main difference is down to the cigars they can find. On European markets, Habanos S.A. is a well-established and dominant player – that's not the case in the USA. But all cigar lovers want the same thing: to try new blends.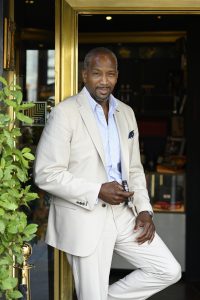 L'ADC: Do you think the shortage of Cuban cigars represents an opportunity for cigar makers from other regions?
S. W.: How could it not be one? It's a huge opportunity for us.
L'ADC: But don't you also have logistic issues and staffing problems in factories, etc.?
S. W.: Not so much. We did have a few logistics issues, yes: we had delays in the delivery of certain boxes, for example. But it's incomparable with what I see on Cuban cigars. STG is a very big company, and a lot of things are planned well in advance, so we are less vulnerable than others.
L'ADC: Do you think that this second boom is behind us?
S. W.: The COVID boom was a very strange phenomenon for me. My job consists in travelling, and in March-April 2020, everything shut down overnight. I wondered what was going to happen. Then we saw sales explode from June 2020 onwards, and it hasn't gone back down since. A lot of people are still working remotely in the USA, so they have more time to devote to cigars. I think that the market will plateau, but at a high level.
Interview by Laurent Mimouni
Pictures : Luc Monnet