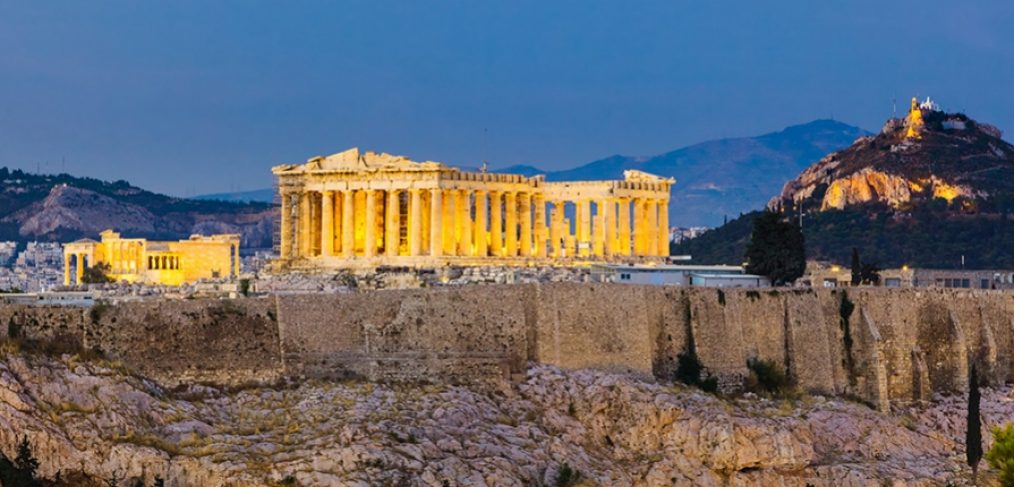 Where to smoke and buy cigars in Athens…
Here are our five best places dedicated to cigars in Athens
Alexander's Cigar Lounge – Hotel Grande-Bretagne
Located in Athens city center, on Syntagma Square opposite the Parliament, Alexander's Cigar Lounge is an elegant place, hidden away in an interior garden of the Hotel Grande Bretagne, on the 1st floor. An idyllic, intimate and discreet location. The cellar boasts emblematic habanos like the Cohiba Robusto for €39, the Cohiba Behike 54 at €69, the Montecristo Edmundo at €22, the Partagas D4 at €22, the Romeo y Julieta Churchill at €32, and the Hoyo de Monterrey Double Corona at €35.
Address: Hotel Grande Bretagne 5 stars, Syntagma Square, Athens
Telephone: +30 210 3330 824
Opening hours: Every day from 2.30 pm to 1.00 am
Divani Caravel
Subdued lighting and leather armchairs, the cigar lounge of the 5-star Divani Caravel hotel, located in Athens city center, is an open invitation to relax. Its cigar selection and its whisky menu make it particularly popular with aficionados.
Address: Vasileos Alexandrou 2, Athens.
Telephone: +30 21 0720 7000
Opening hours from 7.00 pm to 1.00 am
Zonars
Founded in 1940 and located on the corner of Panepistimiou and Voucourestiou street, Zonars is steeped in history. A sophisticated and luxurious location previously frequented by Melina Merkouri and Sofia Lauren, it was also one of Antony Quinn's favorite places. 75 years on, history continues with a lounge bar/restaurant that boasts a good selection of Cubans.
Address: 9 rue Voukourestiou, Athens
Telephone: +30 21 0325 1430
Opening hours: from 8 am to 2 am.
Miamis
Founded by the Miamis brothers at the end of 2005, this cigar shop can be found on Karagiorgis Serbias street, near Syntagma square. They stock most Cuban brands, as well as Nicaraguan cigars like Davidoff, Padron, Dunhill, and Joya.
Address:4 rue Karagiorgi Serbias, Athens
Telephone: +030 210 32 54 741
Opening hours: Monday, Wednesday, and Saturday, from 9 am to 5 pm; Tuesday, Thursday, and Friday from 9 am to 9 pm.
Mr Vertigo
Located in downtown Athens, opposite Filikis Eterias square, Mr Vertigo is an atypical location that makes a pleasant place to enjoy a cigar. It's not a bar, or a cigar shop, rather it's an upscale shop that sells an excellent range of wines and spirits, with real sommeliers to help you find what you're looking for.
Address:15 Filikis Eterias square, Kolonaki. Athens
Telephone: +30 210 72 50 862
Opening hours: 10 am to 11 pm.