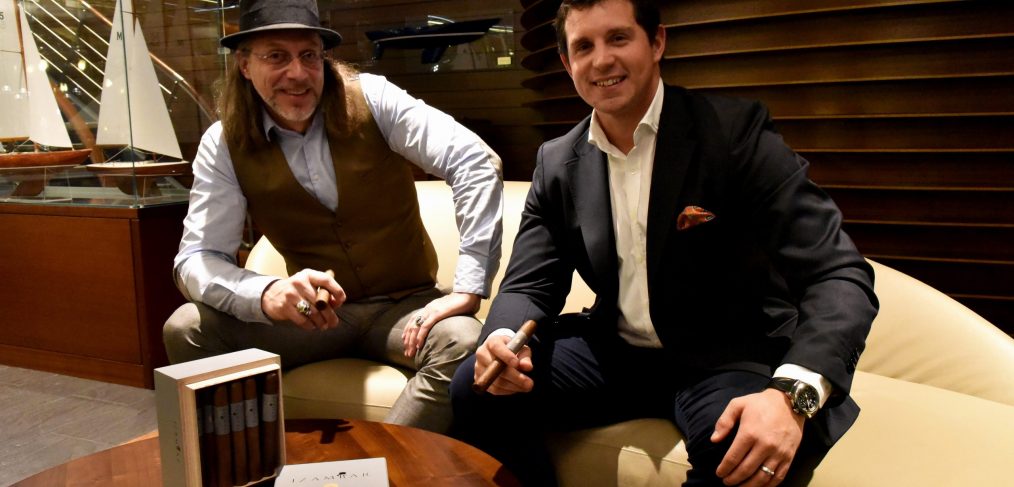 A cigar for the internet age
Introducing Izambar: Rolled in Nicaragua and created from scratch by two aficionados without ever leaving their native Switzerland.
By Laurent Mimouni
This is the story of two Swiss aficionados in the Internet age. When we discovered Izambar cigars, launched a few months ago, we were expecting to hear the usual story of flights to and from the Caribbean and Europe, nostalgia for the countless hours spent in rolling rooms, and discussions with master blenders to find the perfect liga. In fact, the tale of Edmond (he goes by his first name only) and Antonio Urecht demonstrates that you can now make bespoke cigars – intended for mass production – from your armchair.
From a shared passion to a common project
The two men's first encounter set the tone: they met on Facebook… before finding out that they live just a few miles apart, on the banks of Lake Geneva. Following long discussions about their shared passion, Edmond, an interior designer by trade and the author of the blog "Les cigares selon Edmond" ("Cigars according to Edmond"); and Antonio, who works in finance in Geneva, decided to embark on an adventure in the world of cigars, without knowing exactly what it would entail. First, they examined the possibility of opening an online cigar store, which is authorized in Switzerland, contrary to France. But the project was abandoned and the two men fell back on plan B – not necessarily any easier – to create their own cigar from scratch and market it.
Finding a factory
"First, we identified Nicaragua as the country best suited to our tastes," explains Antonio. "Then we contacted around 10 factories by email. Five replied – most negatively – and just one made a proposal that met our requirements." It's a tiny factory, with 10 employees, which only produces 100,000 cigars per year. Antonio and Edmond won't say any more… other than the fact that the owners are Franco-Swiss – which made the rest of the adventure far easier for the two men, who don't speak a word of Spanish.
Skype, WhatsApp and Facebook
There ensued a series of discussions on Skype and WhatsApp (an on-line messaging app), and samples sent by the post. "The factory sent us several samples, which we had to clear with customs at the Geneva free port," remembers Antonio. The two men gave their feedback – the first blend, for example, was too peppery to their taste – and the factory sent new cigar samples. Following a year of back and forth, the two men and their factory eventually found the right blend: an Estelí Jalapa filler covered with a Jalapa binder and an Ecuadorian wrapper. For the size, they opted for a fashionable format, the toro or gros robusto (21.4 × 158 mm). The boxes are made in Nicaragua but the bands are printed in Switzerland and sent over.
"You don't need to spend three years in the Caribbean"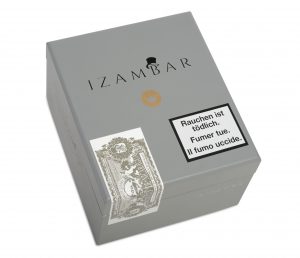 "Nowadays, you don't need to spend three years in the Caribbean, like Zino Davidoff did in his day," notes Edmond. "Not going out there also enabled us to smoke samples over here, in similar conditions to what our future customers will experience. When you go over there – especially the first time – all the cigars seem sublime, exceptional… but when you bring them back to Europe, you realize that they're nothing special." They placed a first order for around 5,000 cigars. When the cigars arrived in Switzerland, Antonio removed them from their boxes, allowing them to age in a humidor for a few months before returning them to their boxes for sale.