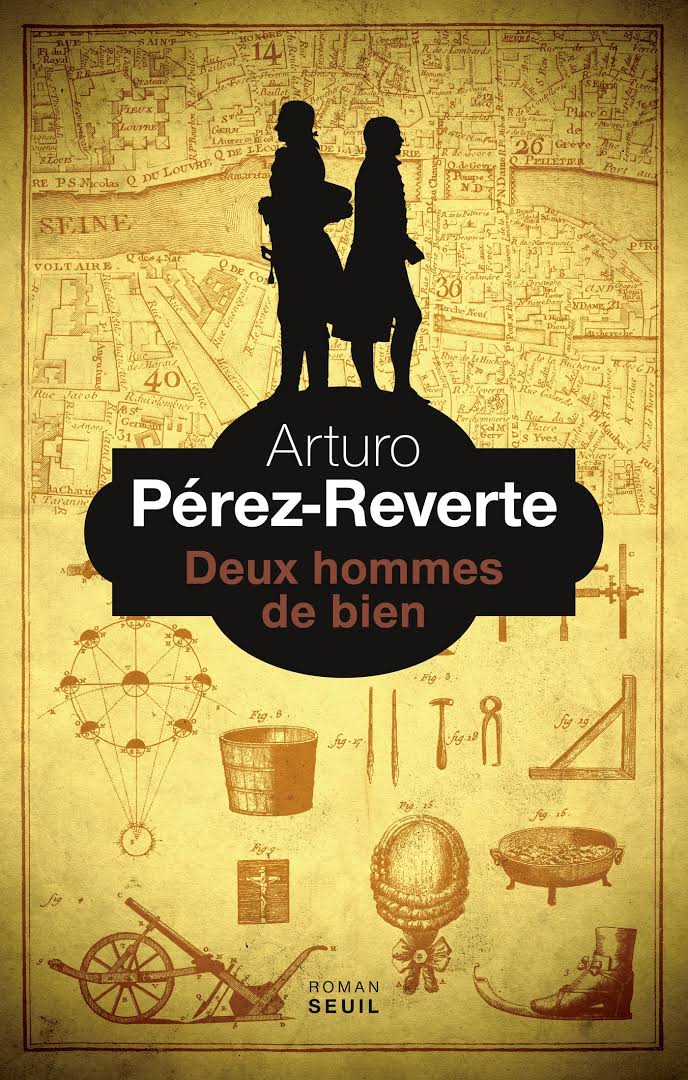 A summer with two good men
Two good men, Arturo Pérez-Riverte, translated from Spanish, (Spain) by Gabriel Iaculli – 502p. 22.50 at the Threshold.
Artur Pérez-Reverte is found of France, of Alexandre Dumas and of Paris, the memories of its forests, its misty weather. His feelings have been paid off. French readers like his books very much.
Once again, they show it, this riveting novel has been on bestsellers list for some time.
A success due to the energy with which the Carthaginian writers narrates the picaresque adventures of the very Catholic librarian Hermógenes Molina and free-thinker admiral Pedro Zárat.
Both are members of the Royal Academy of Spain. Their mission? They will travel to the Land of progress and enlightenment to obtain and bring back the 28 volumes of the Encyclopedia.
Bandits, thieves, from the Pyrenees to the Seine, the road is quite long, especially since the intolerant of the academy haven't dropped out of their ambition to prevent the success of the project. In Paris, a surprise awaits the two men of good.
Colourful, precisely documented without pedantry, "Hombres Buenos" is the assurance of spending a summer in excellent company with a cigar of choice like some of its characters.
"It's a funny adventure" says Vega de Sella, the director of the Academy, as "he leans over the table and approaches the end of his Havana to the little flame of the candle lit by the waiter bringing the tobacco", started on such a beautiful way.
A book for gourmet of literature among other things.
Arthur Pérez-Riverte was born on 25 November 1951 in Cartagena, Spain. He is a writer, screenwriter and former war correspondent. His first major French success was "The Flemish Master's Table" published in 1993 but it was the series of "Adventures of Captain Altatriste" published between 1998 and 2002 which made him a successful author.
The book is available of course in Spanish, under the title "Hombres Buenos" (Alfagara) Paperback- $17.04, Kindle Edition $11.89
Béatrice Sarrot