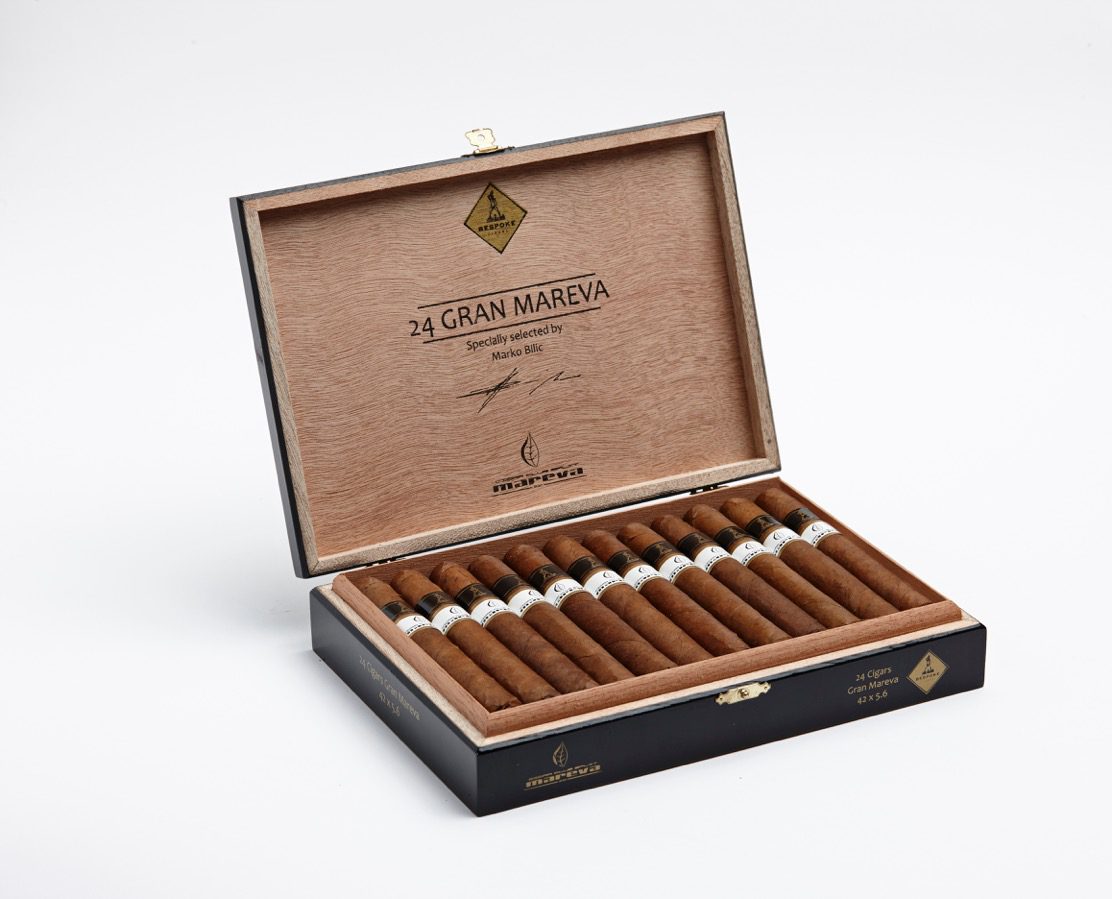 Made in the Dominican Republic by Hendrik Kelner's son, they were originally designed for Middle Eastern aficionados. The Crillon hotel in Paris ordered some for their reopening this year, following four years' closure for renovation. The brand's founder, Jeremy Casdagli, tells us its story, which has singular beginnings in Cuba.
By Laurent Mimouni
Your family has been involved in the cigar business for a long time…
Jeremy Casdagli: The Casdagli family has been trading tobacco, coffee, cotton and grain since the end of the 18th century. It was in 1827 that the first ship with my family's name on it was registered entering the port of London, coming from Smyrne (now known as Izmir) in Turkey. Regarding cigars, in February 1951, my great uncle Emmanuel, who represented the British government in trade negotiations with Cuba, agreed for Cuba to resume cigar imports to the English market, devastating the Jamaican tobacco industry in the process…
And what is your personal background story?
I first worked in air transport, and then in finance. I first travelled to Cuba 20 years ago, and I met some of the world's best torcedores, in particular Carlos Valdèz Mosquera. That's who I created my first cigars with, which I called Bespoke. Bespoke is an old English word that means "made to measure". Originally, it was about making a few cigars for some of my most important clients, in particular the Saudi royal family and various celebrities. The production was extremely limited; Carlos was the only roller.
But seven years ago, Mosquera retired and as we weren't able to produce a blend of the same quality as before, we stopped making them in Cuba. For two or three years, I tried to reproduce something similar to the initial product, in Nicaragua and Costa Rica. And finally, a close friend put me in contact with Hendrik Kelner Jr., the son of the legendary Hendrik Kelner [Davidoff's master blender ever since the company moved its operations to the Dominican Republic, ed.]. After working for 18 years with his father, Hendrik Jr. opened his own factory. His genius became clear to me when, by drawing inspiration from one of my first cigars, he created a "Cubanesque" cigar from a blend of Dominican, American, Nicaraguan and Brazilian tobacco. With just four rollers, we currently make about 200,000 cigars per year, but we use rare tobacco varieties – in particular Kelner family hybrids that are only available in very small quantities.
What is so special about your cigars?
They all have their own story. The Basilica line, for example, originated in Saudi Arabia. My Saudi clients wanted a cigar that they could pair with their ginger tea so they asked me for something "lemony". I tasted eight blends before deciding on the final blend.
Do you think the French market is difficult for non-Cuban cigars to break in to?
Breaking into any market dominated by Cuban cigars is always a challenge. As I explained to you, the Bespoke brand was born and raised in Cuba and I am a big fan of Cuban cigars myself. 15 years ago I also thought there was nothing worth smoking outside of Cuba. But since then, I have seen the complexity of cigars that can be produced in Nicaragua and the Dominican Republic. A few years ago, the Saudi market was practically 100 % Cuban– and I was part of that with my Cuban cigars – but when I offered them my blends made in the Dominican Republic, I got very good feedback… to such an extent that the Crillon hotel [owned by the Saudi royal family, which is set to reopen after four years of renovation works, ed.] insisted that the Bespoke be available there for Middle Eastern customers visiting Paris.