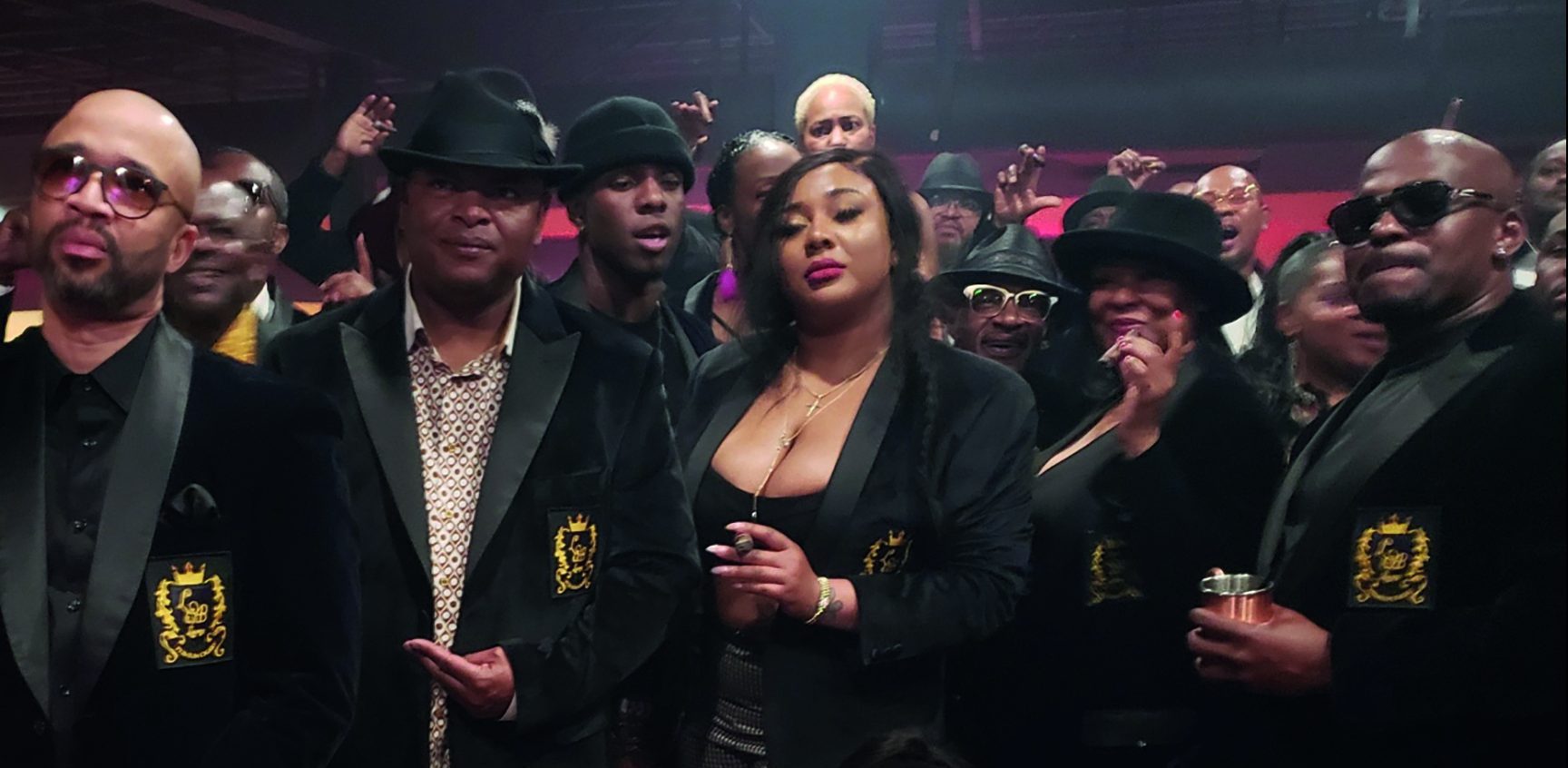 Did you know that African Americans are the second largest consumers of cigars in the USA? The legacy of segregation, however, appears to live on even in smoking lounges, where different ethnic communities rarely mix. We report from two of the key venues of the Black cigar community in Los Angeles.
Armelle Vincent, our correspondent in L.A.
It is initially difficult to imagine where a sophisticated cigar club like LA Lounge might be found on Manchester Boulevard, Inglewood. Apart from an evangelical church operating out of a former cinema, most of the nearby stores, whose windows are boarded up, seem abandoned. The Covid pandemic has not been kind to businesses in this suburb of L.A., whose population is 41% Black and which was long famous for its gangs and high crime rates but is now following the path of gentrification thanks to the huge American football stadium that was recently built there.
And Inglewood now boasts the highest concentration of cigar clubs in the Californian megacity. Even if some seem not to have survived the economic fallout of the pandemic, they may yet reopen. With its well-maintained facade, its tobacco-colored awning, and three high, narrow windows with curtains that obscure the view of inside, the LA Lounge seems to have survived these long months of closure. "Are you the French journalist?" asks a broad-shouldered, 50-something man who approaches me on the sidewalk. He introduces himself as Gantri Dennis, the manager of the club. I later learn that he spent six years behind bars in a past life. "Welcome to the LA Lounge! It's right here," he says, pointing to the club.
Parallel worlds
Entering this gathering place for L.A.'s Black cigar community is like moving from one world to another. The comfortable, sophisticated interior with its deep leather armchairs, chocolate-hued walls and subdued lighting offers a striking contrast with the sinister atmosphere on Manchester Boulevard. "I've been to Cuba three times, and I wanted to reproduce the atmosphere here. I handled all the interior design," explains Aaron Moore, co-founder and owner of the lounge.
It is 5 PM. There are around half a dozen African Americans inside, enjoying cigars while reading, working or talking. There is just one white man inside, sat in the corner on his own. This tableau reflects the racial divisions that still largely govern daily interactions between Americans. It even makes me realize something; I find myself in a parallel world that never overlaps with mine. Why is it that Blacks and Whites engage in such activities separately, as if there was an invisible barrier keeping them apart? "Everyone is welcome to my club. We don't discriminate, but unfortunately that's the state of our nation," observes Aaron, who points out that it's precisely because of this phenomenon that cigar lovers like him, the producer and filmmaker Kareem Fort, and many others, started out in the industry. "Whenever we went to non-Black cigar clubs or shops, people would stare at us; we immediately seemed suspicious to them, as if we didn't belong in the cigar world," comments Kareem Fort. "It's very unpleasant, so some of us decided to open our own clubs, to make our own cigars. This way, we can feel comfortable, among ourselves, rather than being on the defensive. There are a lot of us, you know?"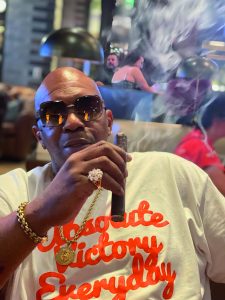 Aaron Moore, co-founder and owner of LA Lounge.
Black stars and athletes
In barely 10 years, African Americans have become the second largest consumers of cigars in the USA. This popularity comes in part from the fact that stars and athletes like Jay-Z, Michael Jordan and LeBron James are real aficionados themselves. "Our community has a hunger to succeed and to move up in society, and these celebrities are role models for us," explains Aaron.
For Aaron, who is a building contractor and former member of the notorious Crips gang – which earned him a stay in prison for unlawfully carrying a firearm as a teenager – the love story began eight years ago, when he was staying by a river with friends : "A friend gave me a Montecristo. It was the first time I had ever touched a cigar. I was stressed out at the time. The cigar immediately help me relax. I looked up at the stars. Someone was playing the saxophone. It was an incredible experience, which of course I wanted to reproduce."
From that moment on, Aaron got into the habit of smoking with his friends. He soon realized that his small group needed a place to get together and indulge in their new passion: "I decided to convert one of the rooms in my office into a cigar lounge." Eventually, LA Lounge was born (L for Larry, his partner, and A for Aaron) with a humidor that only stocks cigars made by African American producers like Deuce, EC Cigars, Drobe Stogies, Soul Brothers, and Manza Cigars (they stock around 60 brands in total with prices ranging from $10 to $14 apiece). The lounge was such a success that they soon had to move into more of the company's office space. And despite this, they still did not have enough room! To limit access to the lounge, which had become too popular, Aaron eventually made it a private club. It now has 120 members, who are free to come at any time of day or night.
Aaron wants to set the record straight though: "People shouldn't think of this as just a bunch of guys smoking cigars. We want to transform the communities around us, to inspire the next generation of businesswomen and men, and help young people flourish. Cigars are just a way to reach this goal, in the sense that they facilitate communication." As well as a club for cigar lovers, the LA Lounge has become a philanthropic enterprise. They hold events to raise money and donate it to those most in need. The establishment is frequented by respected politicians like Reverend Al Sharpton, who does book signings there, as well as Democratic congresswoman Maxine Waters, who regularly organizes political meetings there.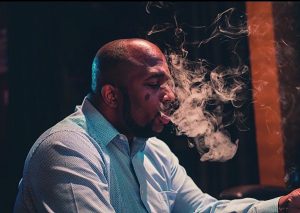 In his documentary, Smoke Big, director Kareem Fort presents the communitarian nature of cigars in the USA.
"What we have in common"
12 km north of LA Lounge, on La Brea Avenue, Antonio Martin, 33, has the same goal. A former Navy nurse and now an insurance agent based in Beverly Hills, he opened the Debonair in July 2017 to smoke his cigars in a place where he felt at home. "I had been to cigar clubs, but I noticed that there were always cliques," he explains. "People didn't communicate. Each group was in their own bubble. There was no conversation. We wanted a space that was in line with the wants and needs of our community. And although we emphasize class and respect for our clientele, that doesn't mean that we only want to attract an elite – on the contrary. We welcome people from all walks of life – from doctors to refuse collectors – and we don't just want them to meet, we want them to forge lasting relationships that can result in professional opportunities. The cigar is what we have in common," he says before adding, laughing, "Obama is the only famous Black person that has never set foot in the Debonair!"
The Debonair's clientele seems younger than that of the LA Lounge, like Antonio, who claims to be L.A.'s youngest cigar club owner. Every Friday, they organize events here: jazz concerts, film showings, DJ sets, card tournaments, etc. "People know that not only will they be able to smoke a cigar, they will also have a great time." Profit is not the primary motivation, although Antonio is not against the idea and – quite the contrary! In exchange for an annual membership fee of $1,800, its 18 members have access to the club 24 hours a day. Here, once again, the clientele is majority Black, including several young women.
"I have established so many relationships thanks to cigars!"
It is this strong communitarian aspect that Kareem Fort wanted to highlight in his documentary, "Smoke Big" (available to download on his website, Smokebigfilm.com, with a purchase of $25 or more. "We live in the USA. It's a racist country," he says unequivocally. "It pains me to say it, but I am more comfortable in a place frequented by Black people. No one looks at me funny. People are always surprised to find out that Blacks can be cigar lovers. That's what I want to show; my community's cigar culture, which is never represented. I'm the first to tell this story, which has historical roots. It was our enslaved ancestors who worked the tobacco fields of Virginia."
Curiously, the idea for the film came from Arthur García Chevreuil. The CEO of Antigua Esteli (see ADC number 143) regularly watched Kareem's "Beyond the Smoke" series on YouTube. Created for a Black audience, he interviews people from a variety of backgrounds about their tastes and their experiences as aficionados. "We didn't know each other, but he liked the concept I had developed. One day, he contacted me to invite me to Nicaragua so that my audience could see the cigar production process."
What Kareem likes most about cigars is how it facilitates conversations: "When you smoke, everything slows down. If you're with other smokers, you start to communicate. That's very important for us, because we can be very reserved – on the defensive. I have established so many relationships thanks to cigars! It's magic!"
This article first appeared in L'Amateur de Cigare English Edition #5