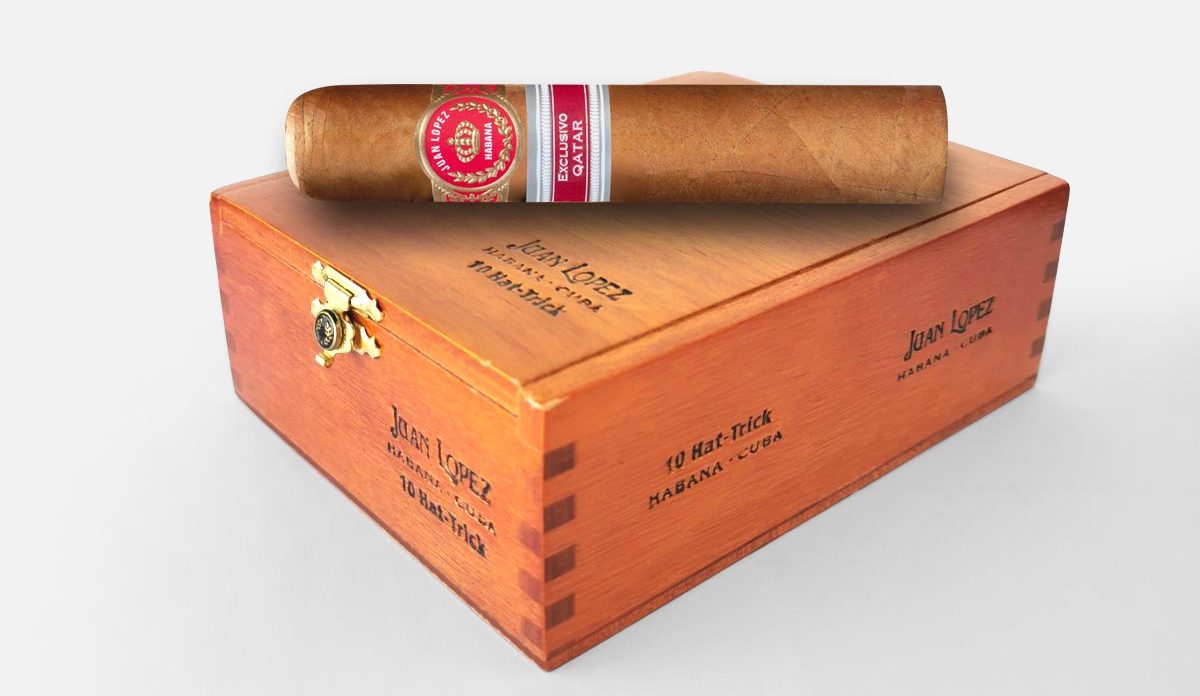 EXCLUSIVE – A Cuban regional edition for the World Cup in Qatar
The Juan Lopez Hat-Trick will be released in Qatar during the competition.
Phoenicia, exclusive distributor of Cuban cigars in this area of ​​the globe, is preparing a Regional edition to mark the 2022 World Cup in Qatar, from November 21 to December 18.
The Juan López "Exclusivo Qatar" will be called Hat-Trick, the "hat-trick" being the fact of a player scoring three goals in the same match.
On the day of the final, December 18, the distributor plans to organize an event in several cities: all participants will enjoy this Regional edition in front of giant screens broadcasting the match.
Find in our next edition all our good spots to buy and smoke your cigar in Qatar. L'Amateur de Cigare English Edition #9 will be available online on September 23.
J

uan Lopez
Hat trick
Qatar Regional Edition
Made in Cuba
Wrapper, binder, filler: Cuba
140 mm × 54
Grand robusto (duke)