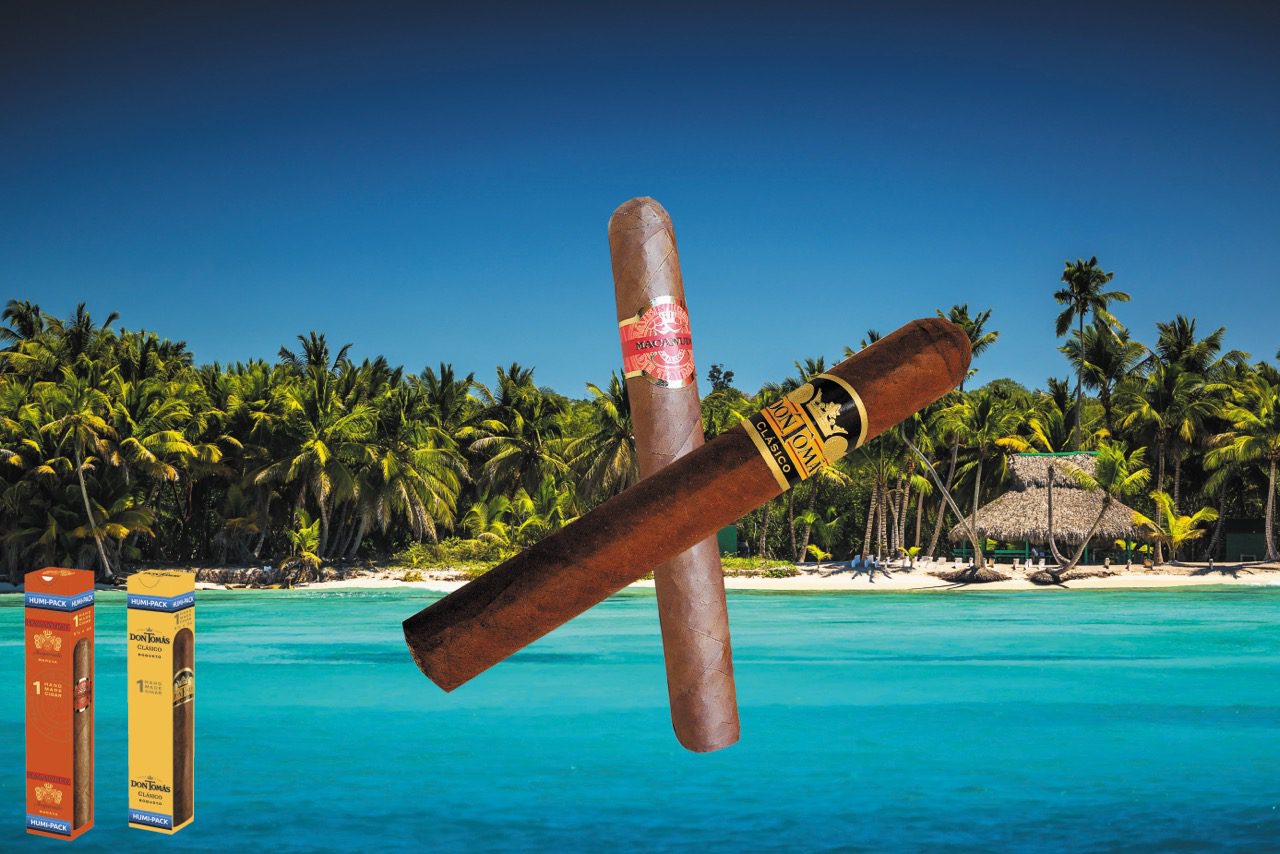 Humipack, perfect for this summer !

Cigar lovers from several European countries (Netherlands, Germany, Slovenia and Austria) will be able to bring their favorite vitolas on holiday and to enjoy them in optimal condition without the need for a humidor, as of July,
Macanudo Inspirado and Don Tomás Clásico provide aficionados with new individual packaging, called "Humi-pack". The cigars are sealed inside special poly coating that provide an airtight barrier; Marevas and Robustos keep their "fresh-from-the-cigar-factory flavor".
"Cigar lovers will benefit from the ability to enjoy a cigar in optimal condition anytime, anywhere" relates Stephan Brichau, manager for STG.
This summer, outside, on the beach, in hiking, do not spoil your fun!
Available sizes:
Macanudo Inspirado Orange Mareva: 130 mm x Ø 42 (17 mm), tray containing 20 cigars
Don Tomás Clásico Robusto: 140 mm x Ø 50 (20 mm), tray containing 20 cigars