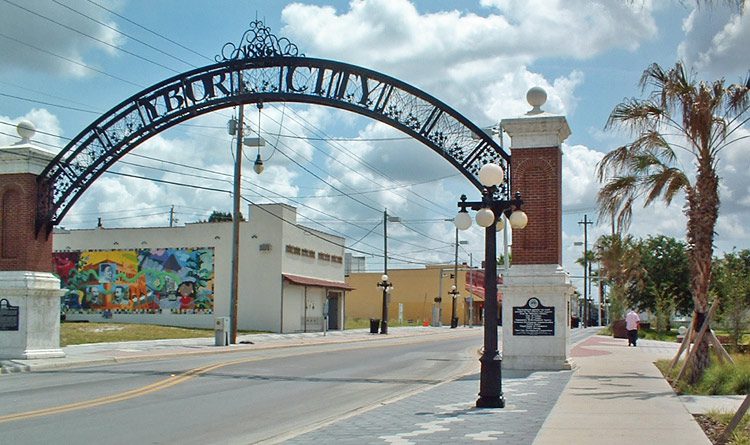 Introducing Ybor City, AKA cigar city
The first American town to be entirely devoted to cigars, Ybor City is also famous for having inspired José Marti and his fight for the independence of Cuba. Let's go back in time 150 years…
In the 19th century, Cuba was a Spanish province whose economy was founded on slavery. But growing tobacco and making cigars is not so much a job as a skill that requires a level of attention, freedom of mind and personal commitment that are incompatible with servitude. It is an art form, inherited from the Indians and practiced both by whites and people of color but that the former took control of and turned into a capitalist enterprise. Tabaco cubano then shook up the status quo, driving individual, social and political liberty.
Birth of cigar city
In 1868, Vicente Martinez Ybor, a Spanish entrepreneur who had invested in the Cuban tobacco industry, got involved in the independence movement against Spain (which was levying heavy taxes on tobacco) and left the island. He moved to Key West, opening a factory that produced a Clear Havana with a light wrapper with Cuban tobacco rolled by exiled Cubans also fighting for Cuba's independence. This cigar was a big hit!
In August 1885, he closed the factory and moved to Tampa, a small fishing port which had become a stop for steamers travelling from Cuba and a railway terminal that connected them to the rest of the USA. That's when he established Ybor City – AKA cigar city – a collection of little houses built around a cigar factory and a model of social progress that aimed to minimize conflict. Four years later, the factory became a tribune for another Cuban man: Jose Marti.
Ybor City, HQ in the battle of independence
José Marti drew inspiration from the manufacturing community in Ybor after having been deported from Cuba. Ybor City, and the little house of Paulina Pedroso and her husband, became his HQ in his battle for independence.
A few years later, on February 24, 1895, José Marti and his volunteer army landed in Cuba, marking the beginning of the War of Independence.