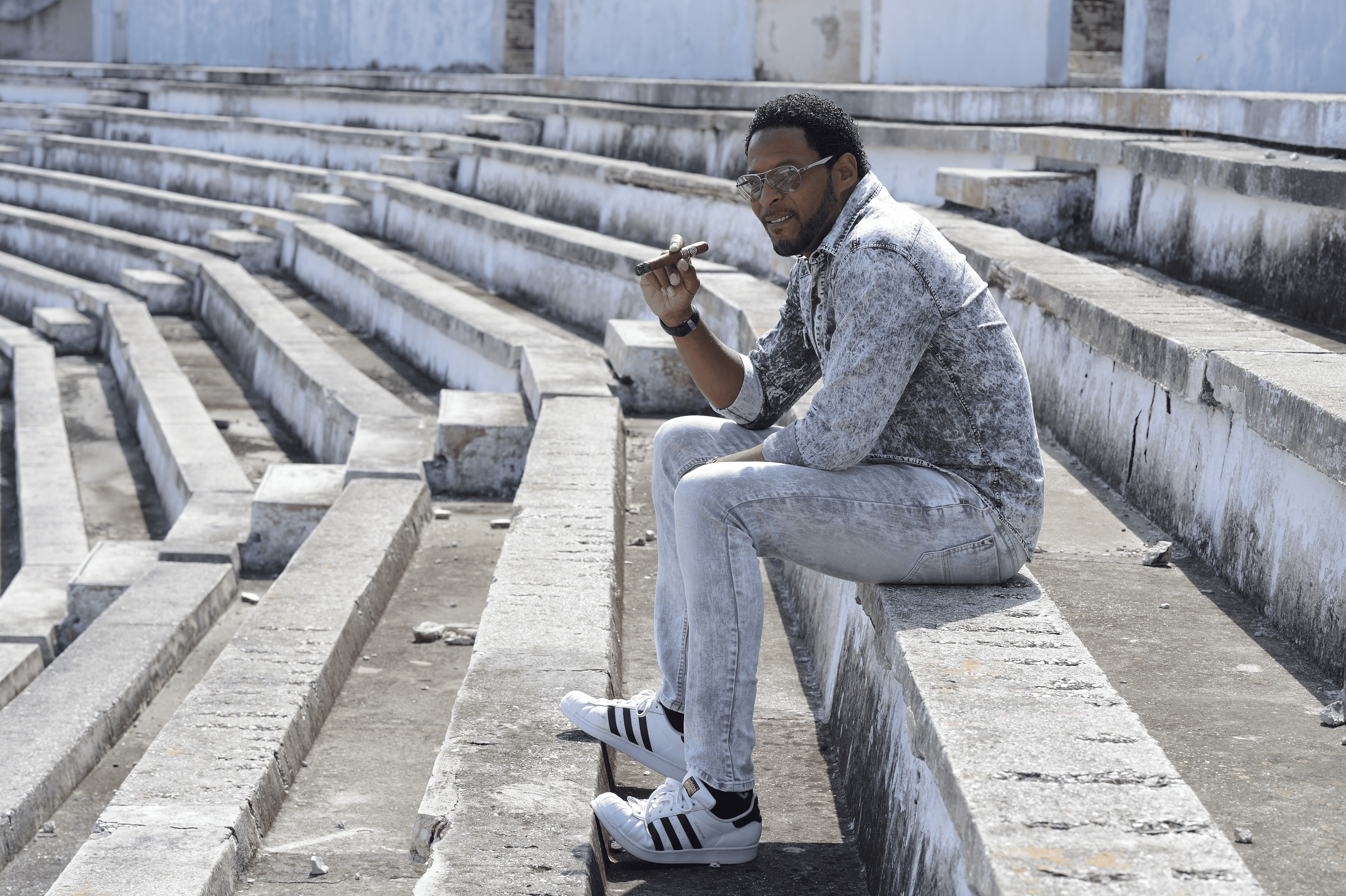 Javier Sotomayor, on top of the world !
Six-time high-jump world champion, Olympic gold-medalist and holder of five world records – including his famous 2.45 m jump, which has stood for more than 24 years – Cuban cigar-lover Javier Sotomayor now works for the Cuban Athletics Federation. We met him in the great Pan-American stadium in Havana.
Sotomayor's a living legend. In Cuba, they call him Salto Mayor (Major Jump), Principe de Limonar (The Prince of Limonar – the village in Matanzas where he was born), or Salta Nubes (Cloud Jumper), but the nickname he prefers is El Principe de las Alturas (The Prince of Heights), even if this pseudonym perplexed him following his son's question: "If you are the prince, who is the King?" His singular technique is inimitable: a bounding run-up with large paces and both arms in the air as he jumps.
Was your most difficult jump the 2.45 m in Salamanca in 1993?
No. In my opinion, jumping 2.36 m at a junior competition at the age of 19 was a greater accomplishment. That record also still stands! But the most mentally challenging was jumping 2.33 m aged just 16. That's where my career really started. There are years when you know you will transcend your limits; you can feel it so you set the bar high, certain that you can do it. High jumping is a lot about concentration and surpassing yourself. It's hard work too: I trained for four years just to beat my personal best by 1 cm [Editor's note: 2.44 m in San Juan in 1989 and 2.45 m in Salamanca in 1993]!
Why Salamanca in 1993?
We weren't allowed to go to Seoul for the summer games in '88 due to the boycott [Editor's note: As North Korea had decided to boycott the games, Cuba, Ethiopia and Nicaragua also refused to take part] so we looked for another official competition during the summer and we chose Salamanca. That's where I first jumped over 2.40 m and where I beat the record of my Swedish friend Patrick Sjoeberg, with 2.43 m. I think that returning to the scene of my victory in Salamanca helped me psychologically.
You didn't take part in many Olympic games in the end…
As I said, we weren't allowed to go to Seoul. For Atlanta, I had an ankle injury, and those were my best years. I won my only gold medal at Barcelona '92, with 2.34 m.
What's so special about the Cuban school of athletics?
The coaches make the difference. I was lucky enough to have two exceptional coaches in particular; one who led me to glory and another who kept me there. But every country has its own methods. The Europeans, for example, tend to train indoors and we train outdoors. That's why I prefer outdoor competitions if the conditions are good: moderate heat, minimal wind, and no rain of course. Indeed, my best records were all set outdoors. But you can't say for certain that any given training technique is better than another.
Cuban results are not as good nowadays. Is there less sporting talent on the island?
No, we have very good scouts who can spot future champions. And the talent is still here! The difference compared with the 1980s is that we have less infrastructure. We rested on our laurels while other countries have improved. They started investing more after realizing the importance of sport in society. Fidel had this vision, and that's why we won 80 % of our medals after 1960.
Are you a professional athlete?
We don't like this term in Cuba. But yes, in a way, we are since the State pays us a salary to train and we get bonuses based on our results. Two years ago the government started paying all winnings directly to the athletes – tax free – and we share them with the coach and the doctor. However, we don't have any sponsorship contracts, which differentiates us from professionals in other countries.
And now – aged 50 – what do you do?
First of all, I founded a salsa band called Salsa Mayor, which I managed for five years. Now, thanks to its new manager, Maykel Blanco, it's one of the best groups in Cuba. I also opened a bar, which will be renamed the 245 this summer, when I reopen it with a new partner. But mostly, I have returned to sport, and athletics in particular, as Vice-President of the Cuban Athletics Federation. In short, I am in charge of approving training plans and the selection of talented youngsters. We have many future stars at the moment, with discus throwers and pole vaulters. We are training for the next Pan-American games.
So, when can we meet up at the 245 to share a cigar?
I'd love that! I like smoking cigars with friends. I used to smoke with customers at the bar, but you tend to get sucked in and, before you know it, it's 4 am and you need to be up for work at 7… You can't burn the candle at both ends for long. So, nowadays I'm more of a customer than a manager. The 245 in Miramar is the perfect place to talk about sports and enjoy a cigar…
Do cigars and sport go together?
You shouldn't smoke, of course. At the highest level, it obviously affects your performances. I still met many European athletes who smoked, but they smoked cigarettes. I only ever smoked cigars occasionally, on special occasions, and it never affected me.
You were twice embroiled in doping scandals during your career…
And these accusations were refuted, including by the Olympic Committee. I was often attacked whereas I must have had more than 300 tests over the course of my career. Once they even came to fetch me on Varadero beach! You must understand that people wanted to tarnish Cuba's image through me. Some people found it difficult to accept that such a universal record could be held by Cuba. The testing protocols were never respected, nor was anonymity. They accused me of taking doses that would have killed an elephant!
 Is your record currently under threat?
There is the Qatari, Mutaz Essa Barshim. He's young and he's the only person to have jumped 2.43 m. He is aiming for 2.50 m and I encourage him! In 2001, I attempted 2.46 m myself, in Mar del Plata… but my greatest rival, who I encountered throughout my career, was Patrick Sjoeberg. We still see each other to this day, in stadia and in private.
Do you think you will remain on top of the world for long?
Even though everyone agrees that 2.45 m is close to the limit of human performance, I think I'll see my record beaten one of these days. But holding it for 24 years is also a record!