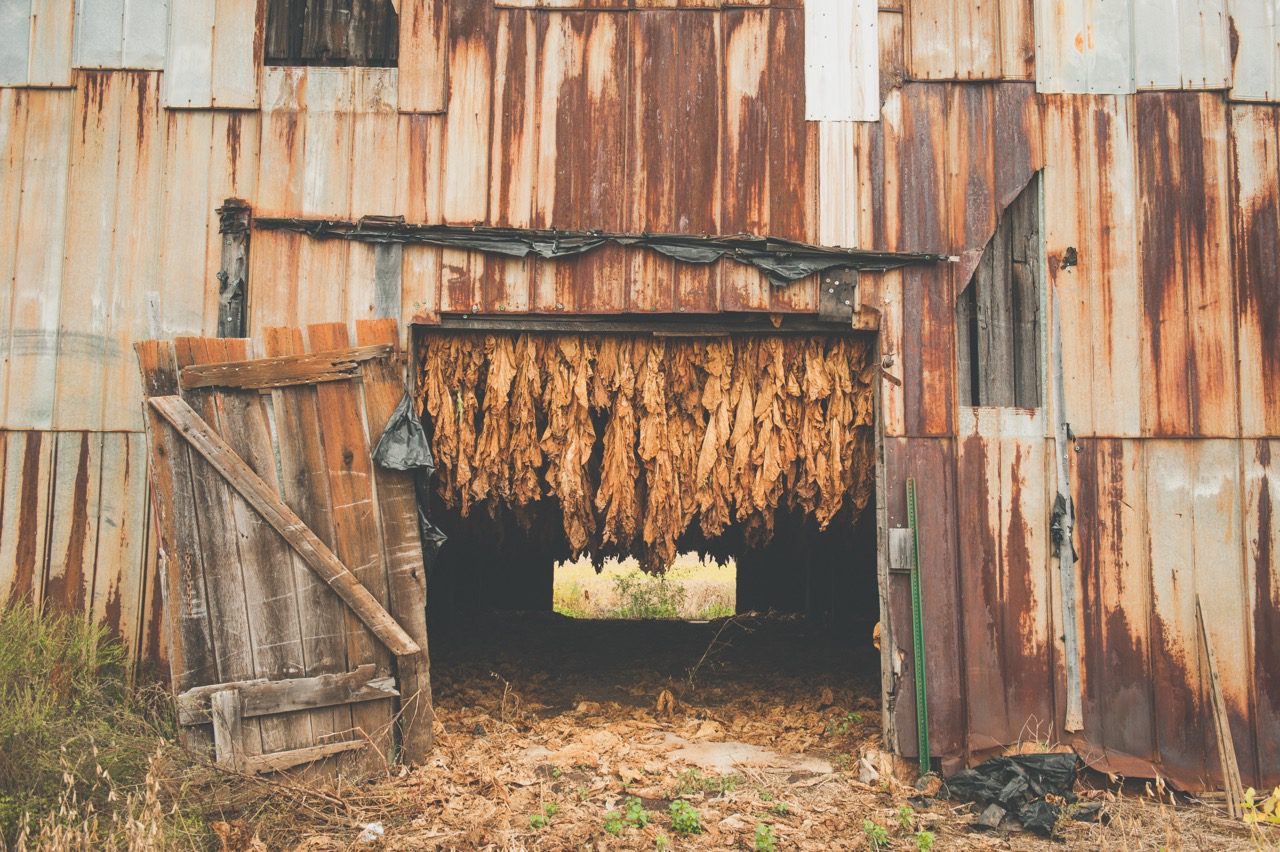 Kentucky Fire Cured: cigars smoked over wood fires!
Is Drew Estate trying to revive the flavored cigar trend? This natural process which consists of drying leaves over smoldering fires is designed to imbue the cigars with particularly delicious peaty and smoky flavors. We must admit, our curiosity got the best of us.
 By Helie Valat
Two years ago, when we first met Jonathan Drew, the founder of the Drew Estate brand was already pushing us to try his "peaty" cigars: "Really, you have to try the Kentucky Fire Cured! They're so good! I insist: so good… Smoky, peaty… These cigars are a gift from the gods."
Leaves left in the kitchen
 The technique of fire-curing tobacco was discovered two hundred years ago by a pioneer in Kentucky who had accidentally left freshly cut leaves in a room just over the kitchen. When farmers in Kentucky and Virginia realized the potential of the smoky, peaty taste produced by this mode of drying, they made it a specialty for their pipe tobacco, snuff and chewing tobacco. Fast forward to a visit to the Universal Leaf warehouses in the Dominican Republic, where Jonathan Drew had a revelation: why not apply this process to the world of premium cigars?
The great wrapper switcheroo
"I remember it as if it were yesterday," states JD. "Fritz Bossert, Steve Saka [editor's note: CEO of Universal Leaf and former CEO of Drew Estate until July 2013, respectively] and I were smoking Liga Privada T52s in the fermentation area when I noticed a pilon of Kentucky Fire Cured tobacco. We took the wrapper off the T52 and placed a thick KFC leaf in its place. The taste and aroma were simply amazing!"
After spending two years solving combustion issues and balancing the liga of these very special cigars, the manufacturing process was launched. Under a Mexican wrapper and a Nicaraguan binder, the filler is a mix of Nicaraguan leaves and – here's what new – fire-cured American leaves from Virginia and Kentucky.
Dried over a smoldering fire…
Curing these American leaves requires special facilities with metal drying racks. The curing barn personnel wear masks and monitor the slow burning fires over several days, being careful to let each one go out naturally.
Nicholas Melillo, in charge of the burn and draw of the new cigars, explains the process: "The initial firing of KFC is done at low heat between 100° F to 115° F (35– 45°C) degrees and maintained until the color reaches solid brown. Once color is set, temperatures increase to 120-130°F (48-54°C) to completely cure down the midrib of the leaf and darken. Once the midrib is dried the temperature will be reduced and the smoke maximized with saw dust to finish the leaf." As the wood – oak, hickory, maple – burns beneath the tobacco leaves and dries them, the leaves absorb aromas from the fire and pick up nuances of the various woods being burned. According to Nicolas Melillo, the resulting smokiness is reminiscent of Scotch whisky. "When KFC hits your olfactory nerve you know it!" he adds. The tobacco is then fermented in the Joya factory in Estelí, Nicaragua. Drew Estate has announced a goal of producing 227 tons of this "smoked" tobacco annually.
While he is well aware that serious European smokers aren't fans of flavored cigars, Jonathan Drew is betting on the unique taste of these new stogies, which he is convinced will be a hit with whisky lovers. At the risk of throwing aficionados for a loop, the rude boy gringo of Estelí who invented Acid "infused" cigars ten years ago, is still a gambler at heart… "KFC flavor features maple, oak and charred wood flavors: what's not to love?" he exclaims.