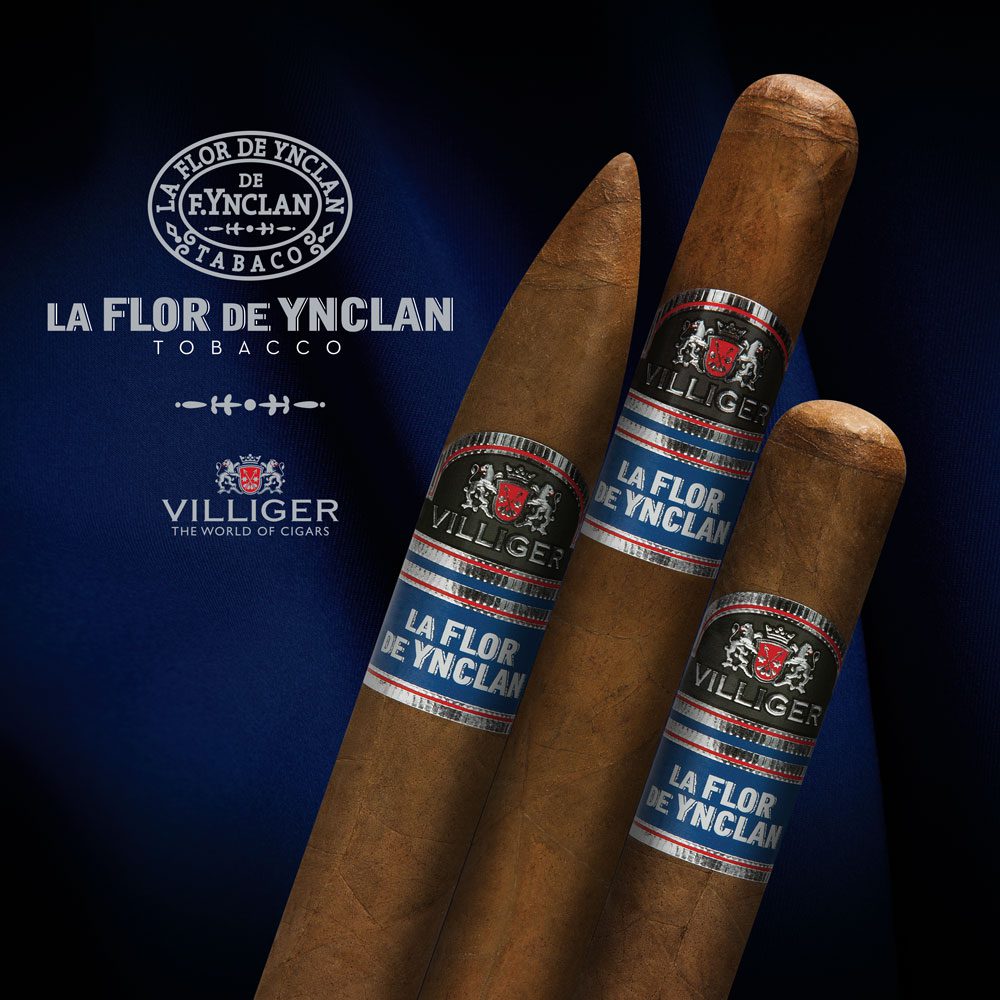 La Flor de Ynclan: 10 years in the making!
The story of La Flor de Ynclan is one of a long-forgotten cigar and two determined men. A labor of love with a happy ending.
By Jean-Baptiste Bourgeon
The first puffs of smoke that billowed over the 85th IPCPR (International Premium Cigar & Pipe Retailers) convention in Las Vegas last July took us all back 10 years…
The year was 2007. The big Swiss manufacturer Heinrich Villiger decided he was going to revive La Flor de Ynclan, a vintage Cuban brand whose glory days hark back to the early 1900s. His partner in this scheme, José Matias Maragoto, was a virtually unknown cigar manufacturer. Their paths had crossed in Santo Domingo twenty-two years earlier when Maragoto was rebuilding a new life, far from Havana.
The Swiss tobacco giant, boasting annual sales of nearly 1.5 billion cigars, working hand-in-hand with the little Cuban torcedor… An odd couple who, at first glance, have nothing in common: two different worlds, two radically different visions. What these two men shared was their love of cigars. Together, they were determined to create a line of high quality cigars, quintessential products of their respective know-how, pulling a brand up from the ashes to shine once more.
A first small batch of La Flor de Ynclan was produced, but it wasn't a great success. While the cigars were decent, they were far from the ideal the two men had imagined. Very quickly, they halted production and the tobacco was put aside to be aged. That could well have been the end of the story, but for these men, dreams die hard…
Why patience is a virtue
 The tobacco sat, and waited, and aged for ten years before José Matias Maragoto decided to give it another try. He then proceeded to meticulously modify, readjust and improve the blend: tobaccos from four different countries to make cigars rolled entirely by hand at the Abam factory in the Dominican Republic. Heinrich Villiger, known as a machine-made cigar man, wanted La Flor de Ynclan to be a hand-rolled masterpiece. He invested the patience and efforts this renaissance project needed to succeed, and it shows. Today, the story has a happy ending: "La Flor de Ynclan is a cigar that offers an original experience, thanks to the extended ageing of the tobacco. The choice of Nicaraguan and Dominican tobacco for the filler and the Indonesian binder, all lovingly wrapped in a handsome Ecuadorian leaf: La Flor de Ynclan is the cigar that Matias Maragoto and I have dreamed of all these years."
Coming to France in 2018
The flavor of La Flor de Ynclan is fairly intense but never overpowering. Generous amounts of smoke exude notes of wood and almond with a smattering of pastry flavors. The line offers three sizes scheduled for a spring 2018 release in France and throughout Europe: Robusto, Torpedo and Churchill. All of them come in boxes of twenty-five and are priced at 11 to 12 dollars each. These beauties have also had a facelift. Two bands – one royal blue, the other dark grey and red – embossed with the Villiger coat of arms, replacing the former La Flor de Ynclan logo featuring a goddess.
After a decade of patience and determination, the joint efforts of the cigar giant and the humble craftsman have been crowned with success.
—
Villiger, the Swiss giant
Villiger Cigars was founded in 1888 by Jean Villiger in the small town of Pfeffikon, Switzerland, where it is still headquartered today. After World War I, it made a name for itself by creating the Villiger Rillos, the very first cigarillo with a built-in filter. In 1950, the reins are taken up by Jean Heinrich's great-grandson who developed the company into an international brand. Over the past twenty years, Villiger Cigars, specialized mainly in machine-made cigars, has expanded to offer premium hand-rolled cigars: Villiger 1888, Libertad, Villiger-San'Doro Colorado, etc. Today, it makes over 1.5 billion cigars per year in its factories in Switzerland, Germany, Indonesia, the Dominican Republic and Brazil.