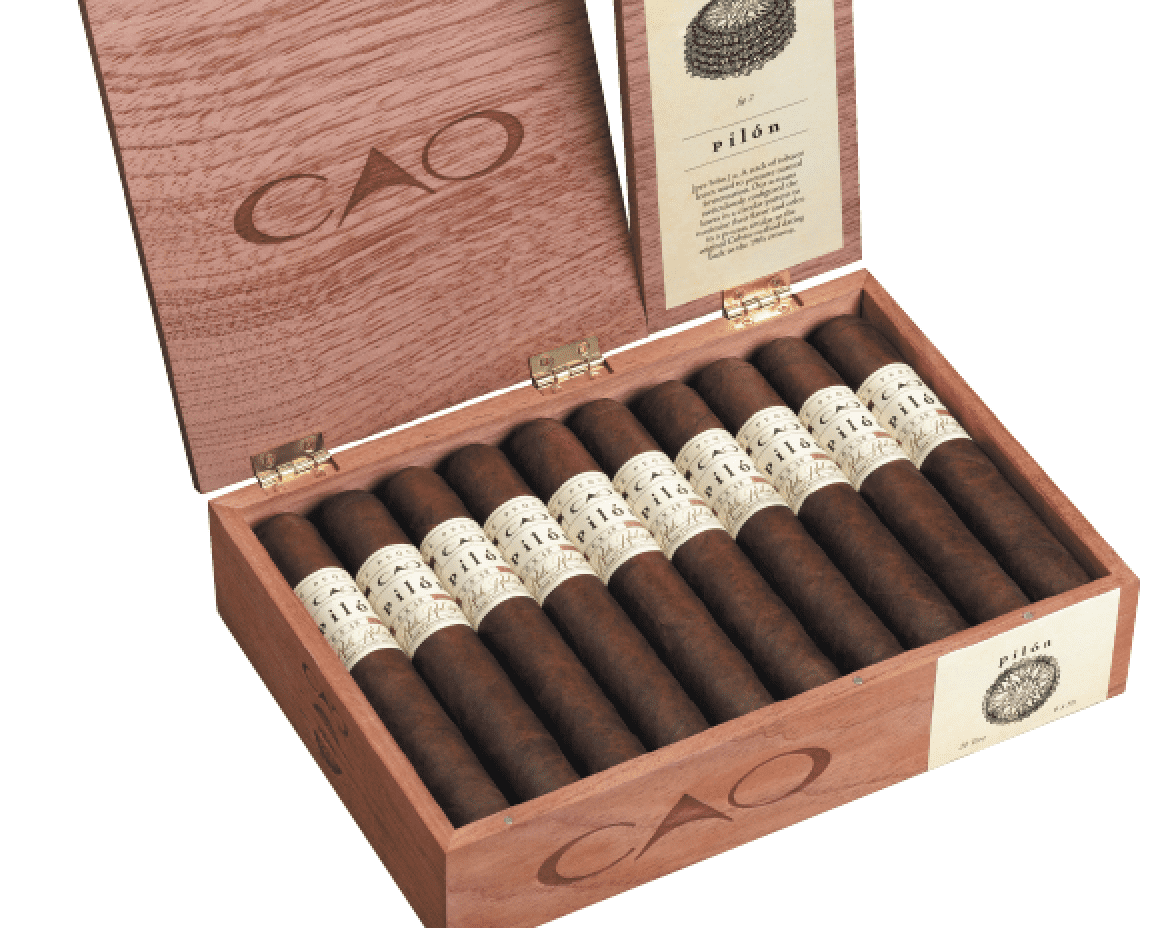 Packaging: the CAO blend makes a bold move
 While the CAO brand quickly became a cigar shop staple worldwide thanks to its originality and its multi-ethnic tobacco blends, its taste for innovation doesn't stop there: the boxes and bands are also carefully designed and often stunning, breaking with the traditions of classic cigar makers.

Each CAO range has its own bold and colorful visual identity. In fact, some are so original they throw cigar smokers for a loop. Take the Vision range, whose white PVC boxes have blue neon lights, making them look more like an Apple MacBook than a cigar box.
In a different register, OSA highlights the cigar's origins: white, because the San Agustin farm is one of the only ones to have white walls, and green for the river running through the farm as well as the tobacco leaf itself.
On the band, smokers will even find the GPS coordinates providing the exact location of the plantation so they can see it on Google Maps!
As for the Pilón cigars, they are sold in what may look like a standard cedar box, but which ups the ante with a dual cover and magnetic closure. Plus, CAO turns the spotlight on traceability: the Pilon technique is explained on the box and the tobaccos used in the cigars are clearly mentioned on the bands, as are the format dimensions. It's a selling point, of course, but also a praise-worthy effort to provide transparency.