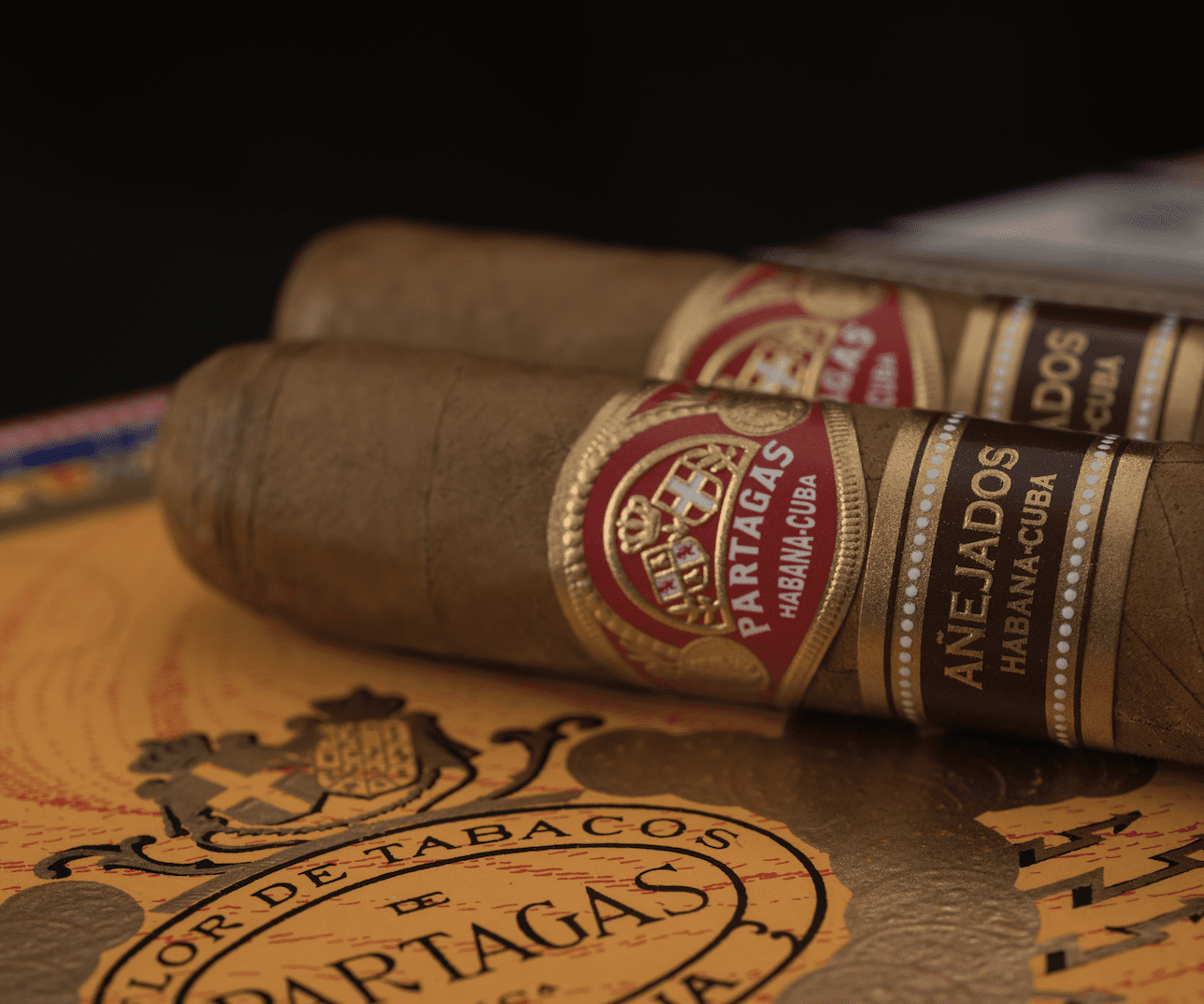 Special Production Habanos: The Lowdown
Every year, a few particularly elaborate habanos – from special vintages to limited or exclusive editions – roll out of Cuban factories. They are generally available in France the year that follows their release. We give you the lowdown on how to recognize them.
 A for Añejados
Añejados means aged. These cigars are rolled and then left to age in their boxes for at least five years.
The month and year of production is stamped on the base of each box.
They are formats that the brand doesn't normally feature in its portfolio.
These cigars are checked one by one in the year of launch, before the quality controller puts his revisado ("checked") seal – the definitive stamp that authorizes its sale – next to the production date. The boxes are then decorated with their usual labels.
LE for Limited Editions
Limited Editions are prestigious annual productions.
Every year, a limited quantity – between 500,000 and 1,000,000 – is rolled.
Only the most prestigious brands produce them (Cohiba, Montecristo, Partagas, Hoyo de Monterrey, Romeo y Julieta, H. Upmann) and they are sold all over the world (excluding the USA).
They are formats that the brand doesn't normally feature in its portfolio.
The wrapper and filler leaves used are aged for at least two years.
They have a second golden band that features the words "edicion limitada", followed by the year of release.
Just like VIPs, Limited Edition cigars get special treatment in Cuba. The leaves are aged in warehouses with no light, humidity is maintained at between 75 and 80 % and regularly checked, and the temperature is kept at a constant 25-26°C. The warehouse is aired every 15 days.
RE for Regional Editions
Regional Editions are products made exclusively for one country.
They are produced on demand for one of the 48 Cuban cigar distributors around the world and remain exclusive to that country for two years.
In theory, they can then be launched on another market for two further years. Then they can be added to the catalogue or removed from circulation. To date, very few regional editions have been adopted by other markets and none have been added to the official catalogue.
They are formats that the brand doesn't normally feature in its portfolio.
They are intended to lend new life to historic brands or formats that have fallen out of favor or are threatened with extinction.
A minimum of 10,000 units are produced.
They feature a second red band featuring the word "exclusivo" followed by the name of the country where they are distributed.
GR for Gran Reserva
The Gran Reserva label is used on vintage cigars. The wrapper, binder and filler leaves are aged five years before being rolled.
They are always prestigious cigars from the Habanos catalogue.
Production is limited to 5,000 boxes of 15 cigars.
Gran Reserva cigars have a second black and gold band featuring the initials "GR".
They are sold in numbered, black and gold lacquer boxes that bear the date on which the leaves where harvested (cosecha).
R for Reserva
Reserva cigars also represent a specific vintage. The wrapper, binder and filler leaves are aged three years before being rolled.
Production is limited to 5,000 boxes of 20 cigars.
Reserva cigars are adorned with a second black and silver band bearing the letter "R" twice.
The date on which the leaves where harvested (cosecha) is printed on the numbered, black and silver lacquer boxe