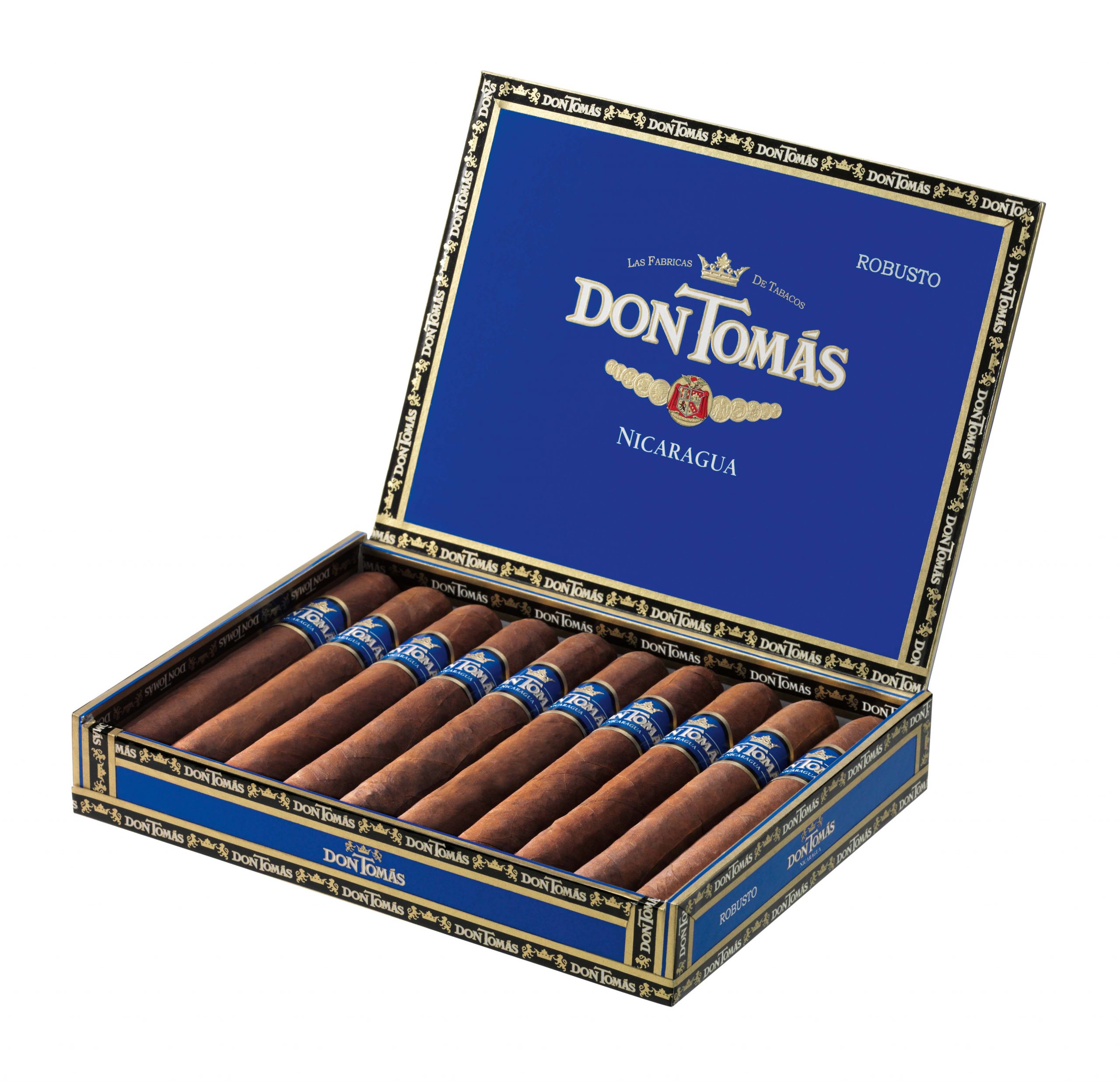 The Don Tomas brand has added a new Nicaraguan line to its traditional range. And we must say, these cigars leave a very good impression. So, just who is Don Tomas? It seems a perfect time to find out.
First appearing in 1975 at Danlí, Don Tomas was created by U.S. Tobacco. In fact, one of the American company's directors used an hispanicized version of his father's name to christen the brand. Its liga began as a blend of Honduran (Talanga) and Nicaraguan (Jalapa) tobaccos.
In the mid-90s, a crisis emerged: like many other brands, Don Tomas was struggling to handle skyrocketing demand while faced with erratic leaf supply. The rolling process was overhauled and they changed their filler to a blend of Colombian, Dominican and Brazilian tobaccos with a Columbian binder and a Connecticut wrapper grown in Ecuador.
As the cigar boom tapered off (1997-1998), U.S. Tobacco gradually lost interest in the brand. Acquired by Swedish Match in 2004, Don Tomas now benefits from the logistics of a subsidiary of the Swedish group, General Cigars.
Today, the brand produces five ranges:

Clasico

 , Clasico Maduro, Cameroon, Sun Grown and the latest addition, from Nicaragua.
New to the market a few months ago, the Don Tomas Nicaragua line includes 4 excellent and expressive cigars, sold at a very reasonable price. Stay tuned to your Cigaroscope for more details!