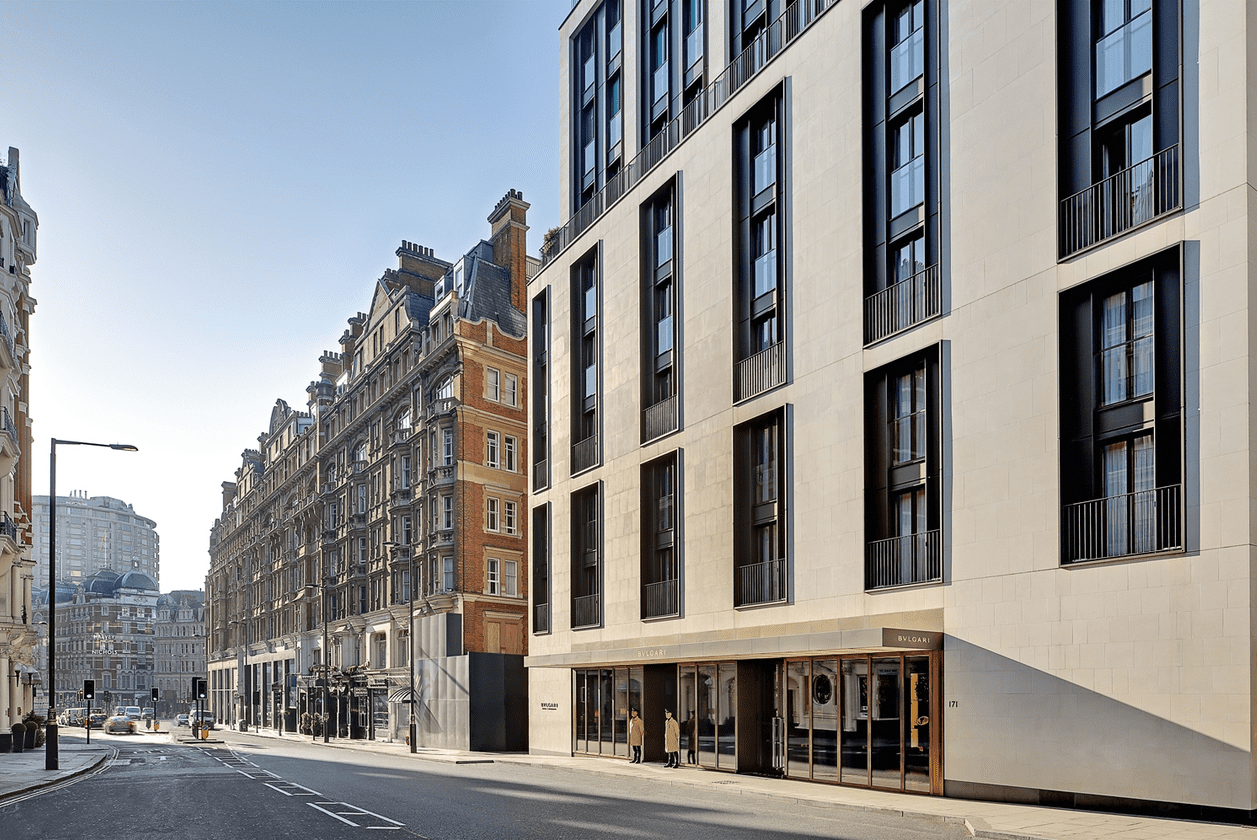 Where to smoke in London : Edward Sahakian Cigar Shop
Ensconced above the Bulgari Hotel bar in London's prestigious Knightsbridge, the Edward Sahakian Cigar Shop cultivates a costly refinement. We climb the staircase and step inside this hushed temple to carefully aged Havanas.
By Jean-Pascal Grosso
A quick glance around the bar's clientele leaves us in no doubt that we're moving in elite circles here. Irreproachably groomed, successful men in their forties and fifties, freshly shaved or with beards trimmed just so, impeccably fitted out in tailor-made Savile Row blazers, entertaining their entourage of five-star beauties. You just know each of these men has their own butler, cook, and dietician. Their attention is on a serious drink or the distinctiveness of their sparkling water, while close at hand lies their state-of-the-art mobile with a private concierge on speed dial.
Bulgari Hotel, where chic is an imperative
The Bulgari Hotel – superbly located at 171 Knightsbridge between Harrods and the Royal Albert Hall – considers elegance not so much a prerequisite as an imperative to be bowed down to, with no exceptions. The muted atmosphere is in keeping with the tenets of international hospitality. From behind a counter, a mixologist – to give them their voguish job title – asks where we are headed. And yet our steps had been barely audible… "The Cigar Lounge, please?" "It's upstairs," comes the reply.

The crème de la crème
So up that narrow staircase we went – it's purposely designed to make the whole adventure feel a bit like cruising on a luxury yacht – until we reached our destination, with its mahogany from China all around, wide armchairs, and carefully studied lighting. On one side, the Cigar Shop. On the other, behind a sliding door, the smoking room. Manager Mike Choi flits around among his customers, aficionados engaged in lively discussion. He's attentive, energetic, enthusing: "Bulgari has teamed up with the best partners for its London establishment. Espa for the spa, Alain Ducasse for gourmet dining, and Edward Sahakian for the cigars." Edward Sahakian is Britain's leading name in cigars, with links to the legendary Davidoff of Saint James's – and it doesn't get any classier than that.
£1,100 for a Cuban Davidoff
In the 35 years Sahakian's father spent at the helm of Davidoff, he assembled a fabulous selection of cigars that have now become vintage treasures reserved for a distinguished clientele. Among the hundred and thirty cigars displayed in cases under the diffuse lighting of the Edward Sahakian Cigar Lounge, there are great classics alongside some rarities like Davidoff's Cuban Aniversario No. 1 from 1986, going for £1,100 (€1,270) apiece. Mr. Choi is a big enthusiast, admitting: "In my eyes, the most precious is a pre-embargo cigar, the Beck y Ca Small Corona from 1950 that we sell for £180 (€208)." That's not to say that this place is very exclusive, or too exclusive. "On the contrary," Choi reassures us, "everyone is welcome here. From first-time smokers to Bill Clinton – we have all kinds of customers. What we all have in common is a love of cigars."
The Edward Sahakian Cigar Shop,
171 Knightsbridge, SW7 1DW Londres.
+ 44 (0) 207 151 1101