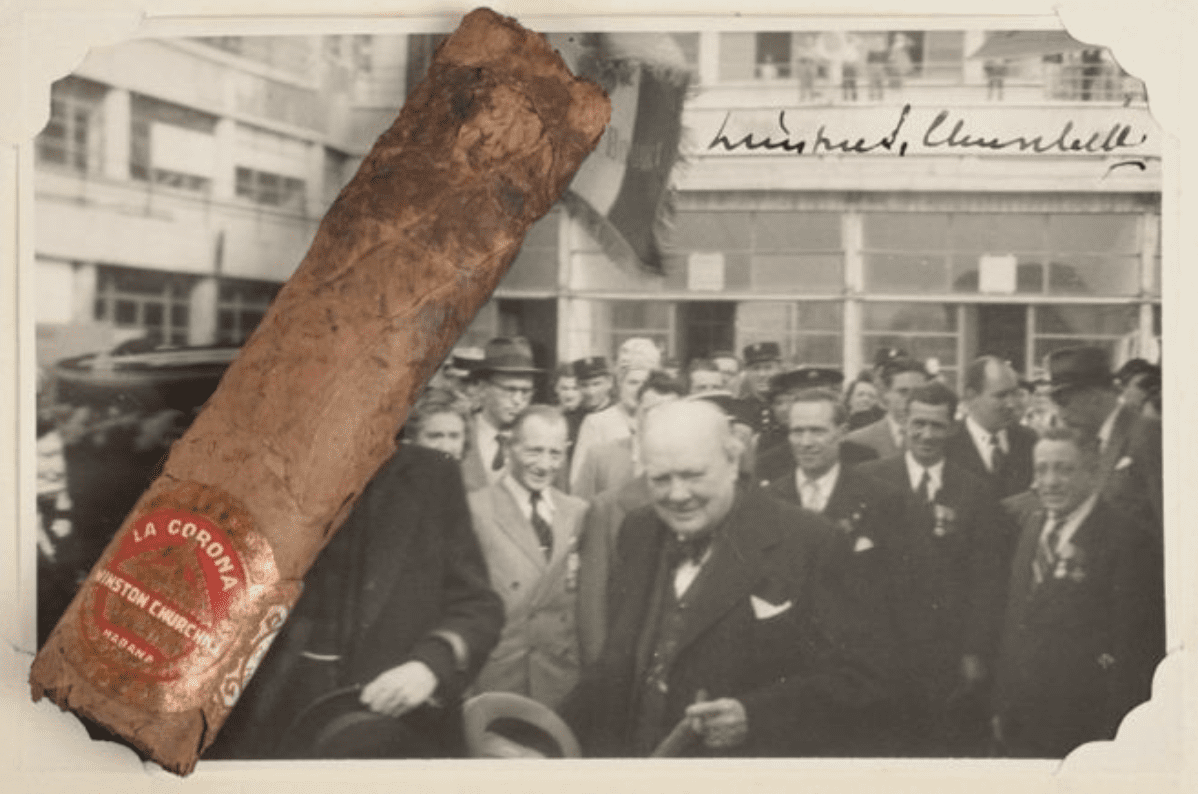 $ 12,000 for a half-smoked cigar !
On October 13, a collector bought a cigar that belonged to Winston Churchill for a few thousand euros …
According to the BBC who published this picture, this cigar was smoked by Churchill at Le Bourget airport on May 11, 1947.
William Alan Turner, a British airman who flew Churchill and his wife to and from Paris kept the cigar during all these years. He remembers : ""Churchill  was surrounded by French ex-servicemen with whom he had been chatting. He stubbed out his cigar in an ashtray when he came aboard, and I took the remains into protective custody."
"Winston Churchill" branded cigars
The half-smoked cigar was sold by the auction house RR Auction of Boston (USA) to an American collector, living in Florida. His name was not released.
We can easily read the Cuban brand La Corona, as well as the name of the British Prime Minister on the ring. We know that Churchill used to receive his cigars directly from Cub during the war.
The history also says that he never smoked his cigars to the end and that he liked to chew them long … A good thing for the airman who kept for years "a synonymous piece from Churchill's trademark look" according to the director of the RR Auction house