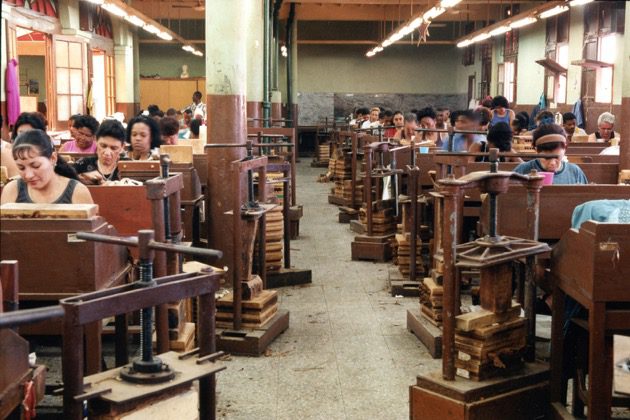 Bolivar Royal Coronas, the headline cigar
Knocked off its pedestal and stripped of its fifth band in the last edition of the Havanoscope due to a flat and muddled finish, the Bolivar Royal Coronas seems to have rediscovered its luster.
Based on the very inconsistent recent samples, it wasn't clear that it would ever regain its place in the sun. Considering how the Cuban climate has affected the harvest and made supply so unreliable, it's great to see that this popular and atypical robusto is back on top form. Don't miss out!
BOLIVAR
This legendary brand – officially registered in 1921 and named for the liberator of Latin America, Simón Bolívar – really has a unique place in the Habanos range. Loved by fans of sophisticated, full-strength cigars, it enjoys special treatment in terms of tobacco sourcing while cultivating a relatively low-key marketing policy, which we appreciate. Certain vitolas have been dropped from the range, and it's still missing a double corona to lead the line, but so far Bolivar has managed to preserve the originality that we so love.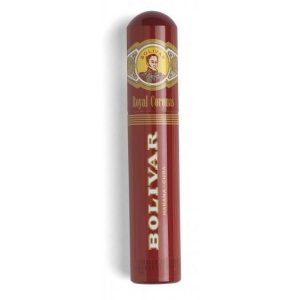 BOLIVAR Royal Coronas
Wrapper, binder, filler: Cuba
Dimensions: 124 mm × 50 (19.84 mm)
Format: Robusto
Price: €11.10 
APPEARANCE: Appetizing, glossy chocolate wrapper.
DRAW: Good.
COLD DRAW: Very rich gamey notes with scents of underbrush and a hint of cocoa.
First third: Quick out of the blocks with strong burnt notes, underbrush and pepper. The excellent draw produces huge plumes of meaty smoke that immediately give this Royal Coronas plenty of room to express itself. No doubt about it, this is definitely a Bolivar! The tone is set and the first third plays out elegantly and perfectly balanced.
Second third: The second third comes around quickly, while the flavor profile is still asserting itself. The scents of pepper and underbrush become increasingly intense and strained. The robusto soon gains in persistency and depth, with a hint of mineral and smoked notes. A macho temperament, but quite refined, underpinned by measured strength. A top class second third.
Final third: The final third is in the same vein. In the past, we have reproached the robusto for its lack of stamina, but the last cigars tested have been very consistent in the final third. The aromas are harmonious and increasingly intense, albeit at the expense of a certain elegance. We are unsure if this should be seen as a fault given its otherwise measured strength and satisfying final puffs. A great finish.
CONCLUSION :
This Royal Coronas literally bewitched us! Its uniquely strong character is at the top of its game. The rich, intense and very consistent flavors will delight experienced smokers. The cigar builds to a crescendo but stays perfectly under control right to the end. The Bolivar remains one of the best robustos on the market and still boasts the singular temperament that becomes it so well.
Strength: 7/10
Flavor: 8/10
Aftertaste: 8/10
Rate : 5/5