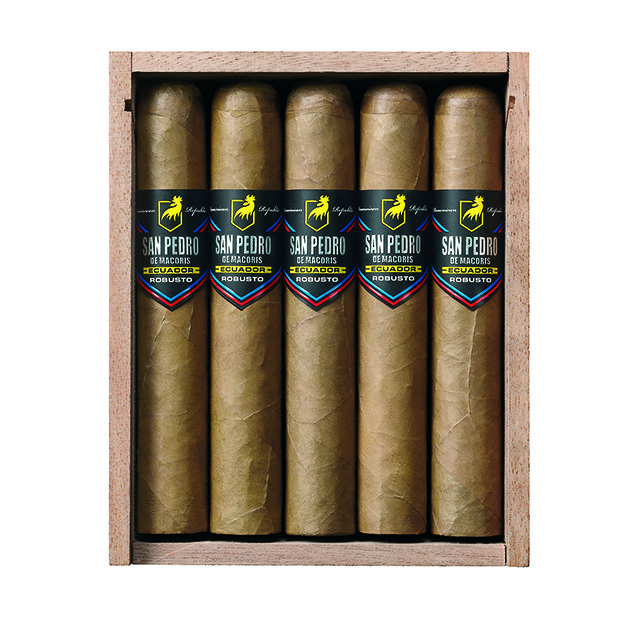 San Pedro de Macoris, a bargain-hunter's cigar
Agio, the company that distributes Jonathan Drew brands and produces Balmoral cigars, has just launched an uncommonly low-cost brand.
By Camille Sifer
So, what is this new and surprisingly inexpensive brand, you ask? Meet San Pedro de Macoris, named after its hometown, located some hundred kilometers from the Dominican capital of Santo Domingo. This town is already Agio's production site for its premium hand-rolled Balmorals, Royal Selections and Añejos.
"We wanted to prove that it was possible to make a high quality, low-cost cigar," explains Axel Coucke, general manager of Agio France. "With the tax hikes announced over the next three years, prices are slated to skyrocket. By creating San Pedro de Macoris, we wanted to stay a step ahead of the game. Tomorrow, certain consumers will smoke fewer – but better – cigars and will reach straight for hand-rolled stogies. At the same time, we hope to attract a new clientele who, later, will opt for more expensive cigars. Therefore, this "starter cigar" segment is strategically important for us."
Hand-rolled and made with whole leaves, San Pedro de Macoris cigars come in two ranges with binders and fillers from Brazil and the Dominican Republic. Each range uses a wrapper of different origin – wrapper leaves have long been a subject of fascination for Agio's boss, Boris Wintermans, who believes a cigar's taste is overwhelmingly influenced by its wrapper. The Brazil range has, you guessed it, a Brazilian wrapper, just as the Ecuador range boasts a wrapper from its namesake country.
Three formats exist, all at rock bottom prices:
Perla, 105 mm × 40, €2.90
Corona, 149 mm × 42, €3.50
Robusto, 130 mm × 52, €3.90