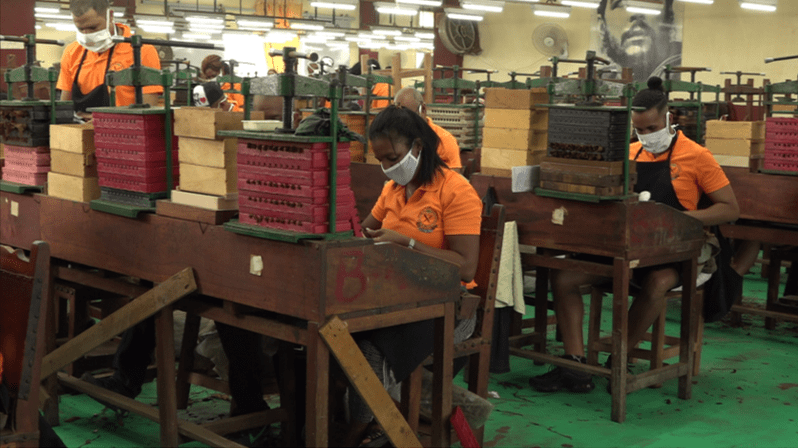 Cuba: a factory closed due to Covid
The Carlos Baliño factory is the first on the island to be closed due to the pandemic.
The factory located in Marianao, one of the 15 municipalities in the province of Havana, has been detected as a Covid-19 cluster.
The Cuban Ministry of Public Health (Minsap) did not release any details on the number of Covid cases identified in this location.
The province of Havana is the most affected by this third wave of coronavirus in the island.
So far, even though the activity of some of them may have been disrupted, no Cuban tobacco factory has been fully closed since the beginning of the Covid-19 pandemic.
Illustration picture: La Corona factory, Havana, May 2020