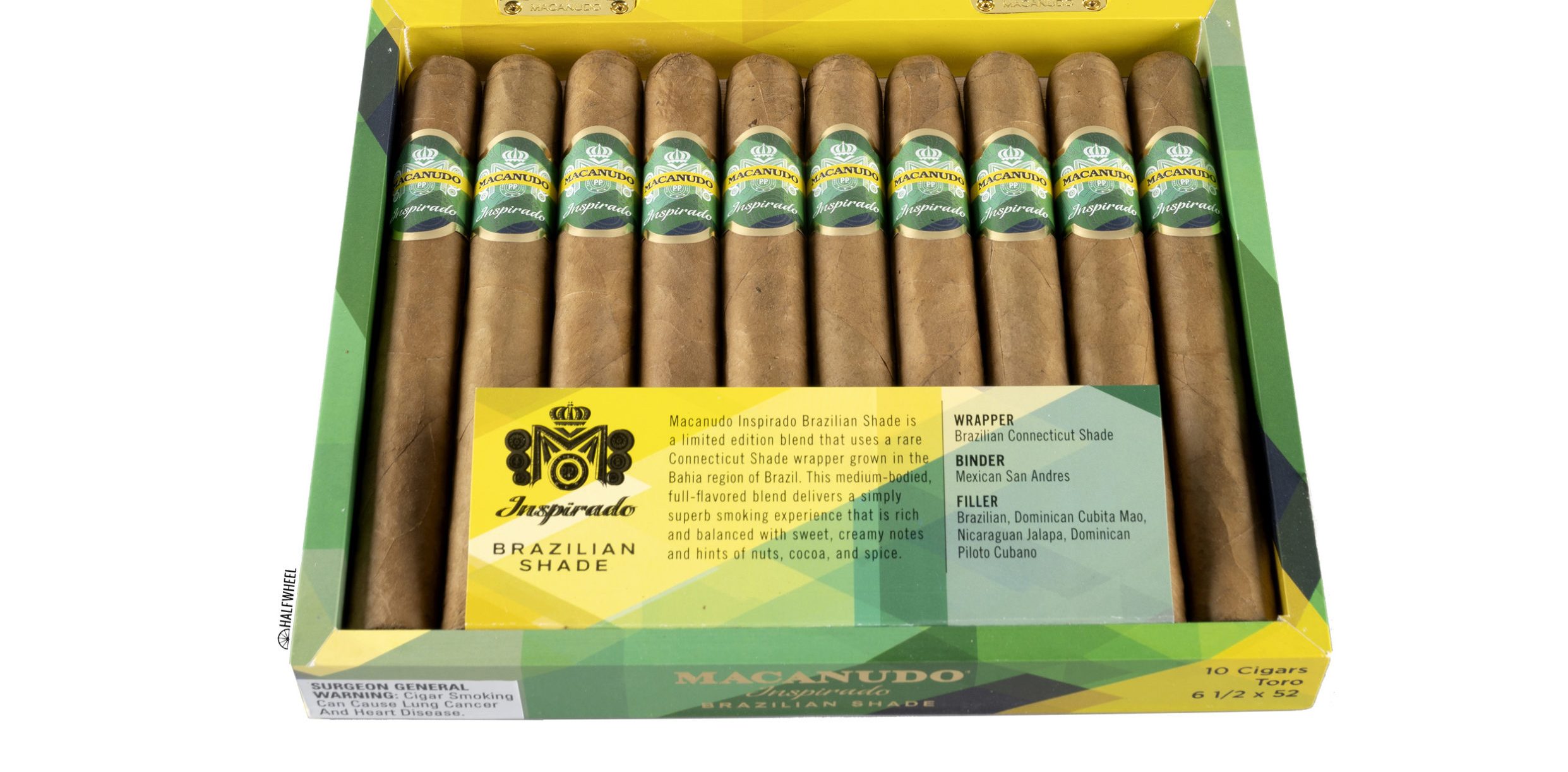 Macanudo Brazilian Shade: The cigar of the summer
Mild and aromatic, this limited edition draped in a stunning Brazilian claro wrapper is the perfect summer smoke. And what's more, the price is very attractive.
Technical sheet

Macanudo Brazilian Shade
Toro
Limited edition
Made in the Dominican Republic
Wrapper: Brazil
Binder: Mexico
Filler: Brazil, Nicaragua, Dominican Republic
165 mm x 52 (20.64 mm)
Grand robusto
€12
The ADC's opinion
A smooth and nicely taut claro wrapper. With marked vegetal tones in the cold draw, the Toro opens up to sophisticated nutty notes. The start is very mild, and it remains so for most of the duration. The subtle smoke also features hints of caramel. Fairly one-dimensional, we are nevertheless treated to some mild spices and notes of coffee in the second third. Increasingly pronounced touches of pepper come with a spike in strength midway through. The caramel regains the upper hand in the final third. A spicy finish with notes of toasted nuts. A very coherent, mild smoke; full of freshness and perfect for the summer.
Bands: 4/5