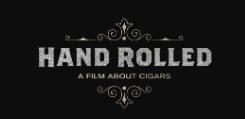 Hand Rolled : a documentary about premium cigars
It's rare enough to be reported. A documentary about the cigar business has just been released. "Hand Rolled" is the work of two Americans, Jesse Mariut and Steve Gherebean. The documentary was made possible partly thanks to a crowdfunding on Indiegogo. Some cigar producers also gave money and opened the doors of their factories, among them Pete Johnson (Tatuaje) and Daniel Marschall. Other key players in the cigar industry have also given time to the two directors, like Jonathan Drew (Drew Estate, Undercrown), Don Pepin Garcia (My Father Cigars), Carlito Fuente (Arturo Fuente), Padron father and son. Presented in the summer of 2018 at the IPCPR show in Las Vegas, the feature film "Hand Rolled, A film about cigars" has been available on video on demand in the US for a few days.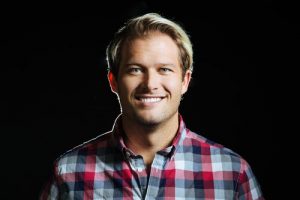 Jesse Mariut, one of the two directors, answered our questions.
How and when the idea of making a film about premium cigars came to you ?
We are commercial videographers by trade. We have been working together for the past nine years mostly telling stories with our videos in 15 to 90 seconds, and this is the first project that allowed is to tell a story in 90 minutes ! We are cigar smokers and collectors, and have been for a long time. A little over three years ago, we decided we wanted to make a documentary and push ourselves as filmmakers. Cigars came to mind as a topic for our documentary. We did a little bit of research and saw that nothing like this had been done before, and we began to immerse ourselves fully into making this film.
How did you proceed ? Where did you shoot ? Who did you interview ?
We began with talking to our local cigar shop owner, then doing focus groups to help us nail down the key points we wanted to hit with the film. After a year of preproduction, we began filming in Nicaragua in January of 2017. Over the course of a year and a half, we filmed in Nicaragua, Dominican Republic, Cuba and many states in the US. We shot almost 65 interviews, so it would be easier to list who we didn't interview…
Were you welcome by the cigar industry ? Did some people refuse to answer your
questions ? What were their reasons ?
People were skeptical at first. Pete Johnson of Tatuaje Cigars was the first manufacturer to fully believe in us, and often vouched for us to other manufacturers. With his help, we were able to start shooting interviews and continued to gain the trust of other manufactures throughout the whole process. Everyone was willing to answer all of our questions, which made our lives very easy!
What are the best and worst souvenirs of the shooting ?
We received many cigars from manufacturers, which was always a great gift! We wanted to make it clear that we were not doing this to get gifts from the manufacturers, so every time we received something, it was a pleasant surprise! We honestly can't think of a bad thing that we may have received or that had happened throughout this process.
What is the most surprising thing you learned during the preparation of this film ?
As regular cigar smokers and collectors, we were fascinated to learn of so many processes that we hadn't known of before. Also, the government regulations that many countries have for premium cigars was astonishing. We had no idea that the US was trying to regulate cigars so severely, too.
How did you finance this project ?
Many manufacturers were very gracious in donating money and resources to see that this project would be successful. We have a full list of our contributors listed on our website.
What place for Cuban cigars in your documentary ?
We were very fortunate to interview Carlos and Hirochi Robaina, and they spoke beautifully about the history of Cuban premium cigars, Alejandro Robaina and their tobacco farms!
Did you interviewed the US players (Padron, Drew, Don Pepin…) about the end of the US blockade on Cuban cigars ? What did they say ?
The main consensus from everyone that we've interviewed is that the consumers voice is the only one that matters. The consumer should be able to smoke any cigar from any country they would like and make the decision of what they like.
According to you, what are the main challenges the cigar industry will have to face in the coming years ? (end of the blockade, FDA regulation, global warming, something else ?)
Regulation is what seems to effect the premium cigar industry the most. From large warning labels that block beautiful artwork, to regulation that puts small companies out of business. It hurts everyone involved.
What do you like to smoke ? What is you favorite cigar ?
We do not have a favorite cigar, per se. We tend to smoke more full bodied cigars and enjoy a lot of Tatuaje, My Father, Foundation and Padron cigars, but we cannot pinpoint a favorite just yet. That's like asking which one of our children is our favorites !
Interview : Laurent Mimouni
"Hand Rolled : A Film About Cigars", directed by Jesse Mariut and Steve Gherebean. Available on iTunes (US only), Amazon (US only).
www.handrolledmovie.com