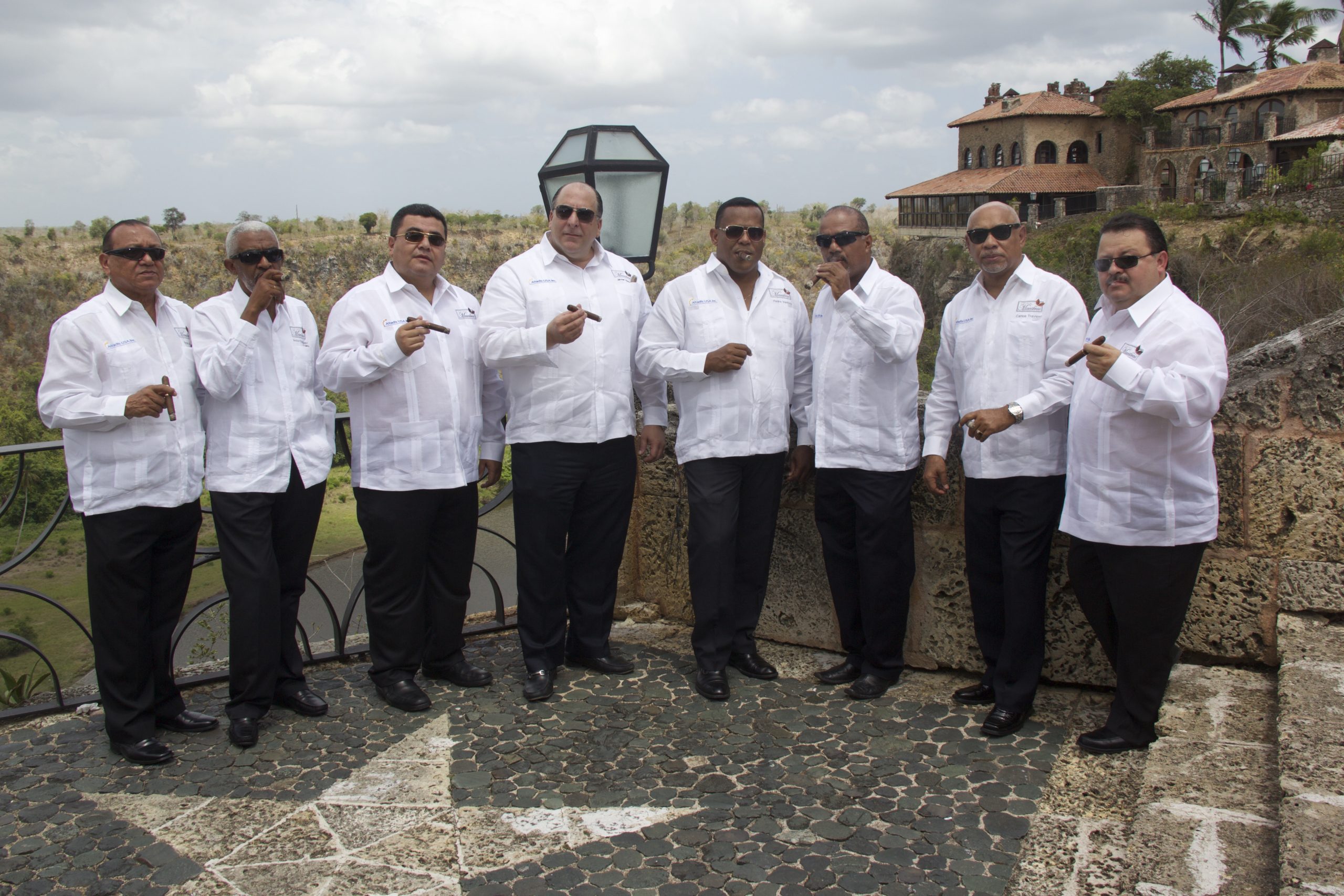 How does the Grupo de Maestros create a new blend ?
At Tabacalera de Garcia in Dominican Republic, the "Grupo de Maestros" formulates the blends before submitting them to a panel of tasters. How does it work ?
Directed by Javier Elmúdesi, the Grupo de Maestros of the Tabacalera de García brings together the eight experts in charge of the blends : Pedro Ventura, Víctor Ávila, Carlos Travieso, Néstor Rodríguez, Cándido Rosario and Elmer Suárez and Joel Alvarenga who are master blenders from La Flor de Copan factory, another property of the Imperial Tobacco Group in Honduras.
If everyone has their subjectivity, being eight gives a better objectivity by smoothing the differences. This is also the technique adopted by the tasting committee of L'Amateur de Cigare where the sum of individualities leads to a more equitable result.
When they develop a new blend for a brand, the eight experts submit the result to panels of tasters for blind tests.
A very methodical tasting process
"A new blend takes four to six months to achieve," explains Ventura. "We try all blends in a blind test in complete silence and always measure five key parameters: taste, appearance, burn, strength, and aroma." The number of blends is not predefined. Picking the winner depends on the project's nature. "For instance, for the VegaFina Fortaleza 2 Rum Barrel Aged, we tested 12 different options, and we even tried 20 in other projects, because we use a strict rating process." says Pedro
The eight experts of Tabacalera distinguish the taste ("what is perceived by the taste buds, the bitter, the sweet, the salty, the acid") of the aroma ("what is felt by the nose and whose the range is infinitely wider"). In other words, the aroma of a cigar corresponds to its smell (tobacco, wood …). "Flavor is style," says Pedro.
This principle explains that the five tasting criteria are valued differently by the Grupo: combustibility, appearance and aromas are rated out of 15, power over 20 and taste out of 35. Any blend that does not get the minimum score of 90 is rejected.