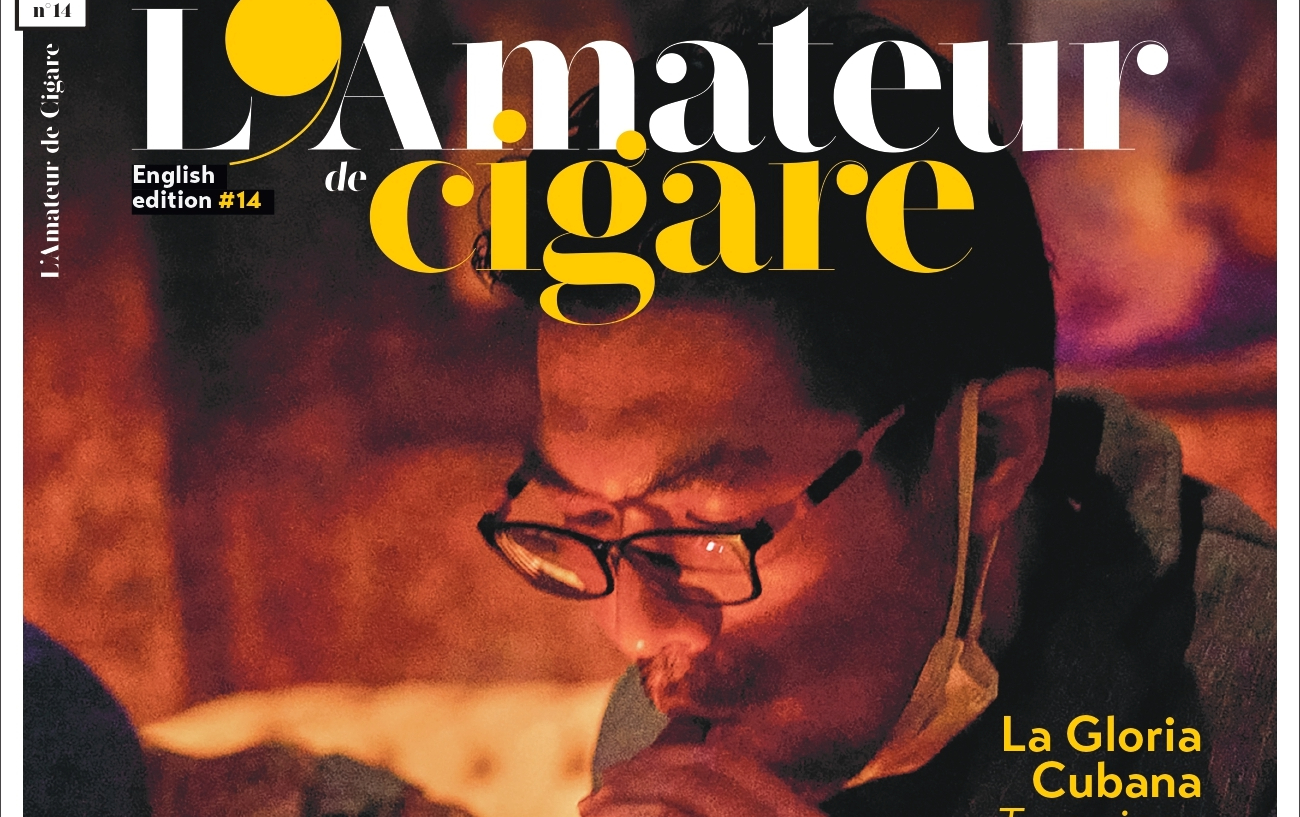 L'Amateur de Cigare English edition #14 is online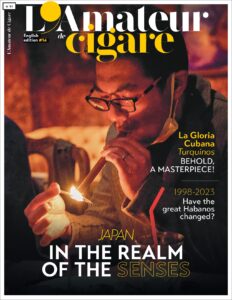 Summary
The Japanese paradox
Famous for its refinement, good food, culture and age-old traditions, Japan has taken longer than its neighbors to discover cigar culture. In this respect, Japan is a land of surprising paradox, where it is forbidden to smoke outdoors but there is no issue doing so indoors, and where tobacco is inexpensive, and you can find the cheapest cigars in Asia. It is an atypical market with unique characteristics, but one that is growing fast, mainly thanks to the return of foreign tourists.
Cigar lounges of the world: London
A stone's throw from St James's Street, which is home to London's best cigar shops (Davidoff, James J. Fox, etc.), the Ritz Hotel's smoking lounge sells rare cigars at eye-watering prices in a Belle Époque ambience.
Milton: the tobacco painter
A qualified graphic designer, this Cuban artist inlays tobacco leaves into his portraits of well-known and anonymous subjects.
Backstory: Rafael Nodal
A Cuban exile who left the island aged 15, studied the violin, and sees close affinities between the arts of rolling and composing. He is behind the new Nicaraguan brand Capitol, which was launched on the French market a few weeks ago.
Headline Cigar: La Gloria Cubana Turquinos
This is a stunning addition to the brand's range: creamy, with subtle notes of spice, it is perfectly in line with its glorious tradition. Launched in Switzerland this August, it will arrive on other European markets in the next few months. Its name is a reference to Cuba's highest point, the Pico Turquino (1974 m above sea level). Don't miss it!
Reviews
This year, for the very first time, L'Amateur de Cigare will publish an English version of the Havanoscope: our tasting committee's annual review of every Cuban cigar. The cigars that feature in the following pages have been reviewed yearly since the very first Havanoscope in 1998. These cigars have survived every range rationalization and suspension decided by Habanos S.A. over the years; certainly timeless, for some smokers, each puff of these cigars is like opening a door to cherished memory.
Vintage cigar: Cabañas Superfinos (1999)
The Cuban brand launched seven cigars during its short life after the Cuban revolution, between 1989 and 2005, always sold shrink-wrapped in boxes of 25 units.
If you want to read it, subscribe now (€15 for 5 issues) – click here
Once you are subscribed and logged in, go to Magazine> Read Online