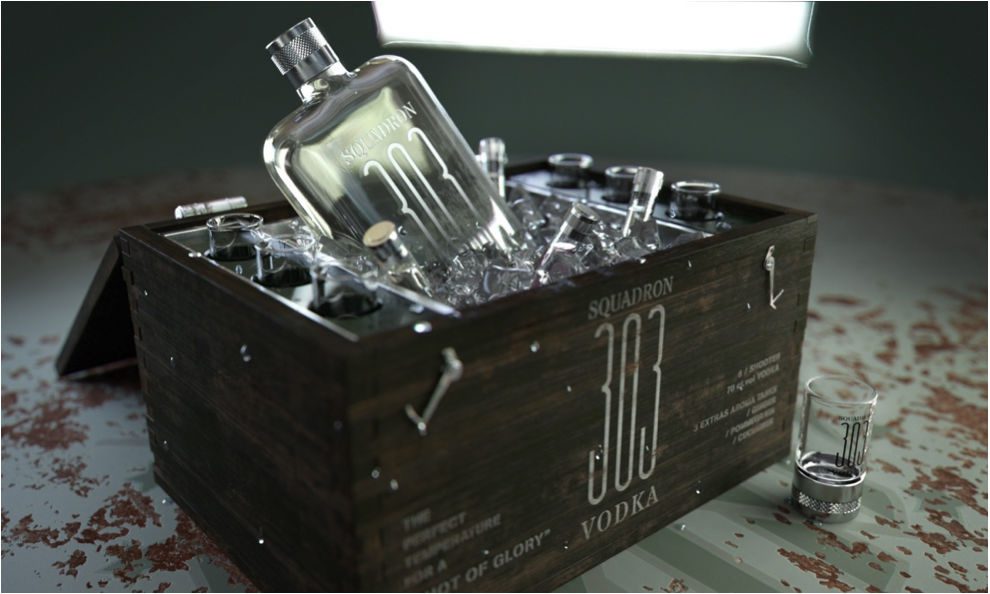 Open Bar : A vodka regiment !
Philippe Hupp' selection of the month…
Squadron 303 Vodka, 40°, 70 cl
A newcomer in the world of premium vodkas, Squadron 303 is produced in Essex and draws inspiration from the adventures of Polish pilots who distinguished themselves in English skies after joining the Royal Air Force following the Nazi invasion of their country. These hotheads famously produced their own moonshine between missions. Squadron 303 is made with King Edward potatoes, distilled once and unfiltered, reproducing this rusticity in the nose. After the initial kick, though, the taste mellows quickly and we detect a hint of almond. Very sharp and unapologetically strong, the tall bottle, topped with a steel cap, is also a thing of beauty.
€55