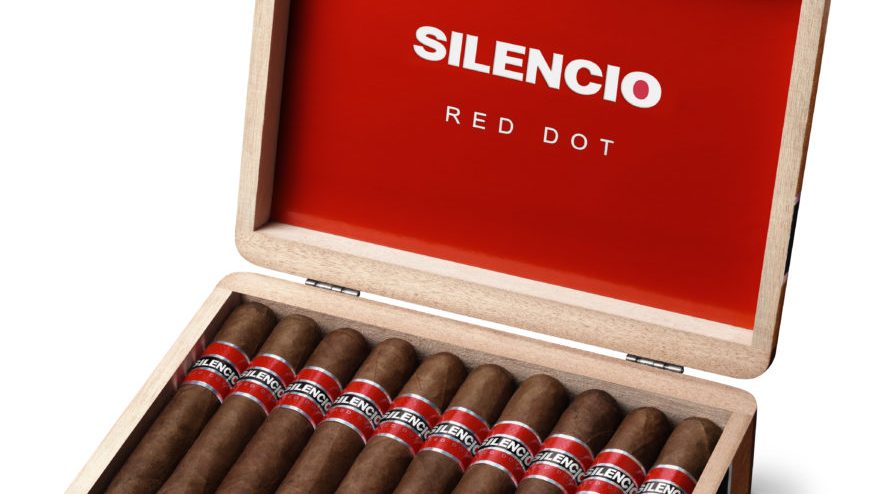 Silencio Churchill, our choice for a peaceful Christmas
These cigars, which were launched in French tobacconists without great fanfare a few months ago, were the subject of a drawn-out legal battle in the 1990s.
"Silencio" is the name STG chose for its "Cohiba" cigars rolled by General Cigar in the Dominican Republic and sold outside of the USA. Although the American Supreme Court ultimately rejected the Cuban appeals against the use of the Cohiba brand in 2006, STG decided to add the Red Dot to the American and European versions, so that consumers would be able to distinguish it from the original Cuban cigar.

Silencio Red Dot
Churchill
Made in the Dominican Republic
Wrapper: Cameroon
Binder: Indonesia
Filler: Dominican Republic
178 mm × 49 (19.45 mm)
Double corona
€12.80 (price in France on January 1st, 2022)
The Churchill has a simple, very traditional colorado maduro style, and the wrapper is thinly veined and supple to the touch. You get a hint of green herbs and a touch of acidity in the cold draw, and it opens up calmly and enveloping.
The cigar is easy to light, and its woody-grassy flavors are somewhat remote, underpinned by mild to medium strength. As you smoke through, it becomes increasingly full-flavored (precious wood, fresh peat, crushed walnuts) while remaining easy to smoke, relaxed and accommodating. No complaints about the quality of the build either, which is very good.
Not real richness in terms of flavors, but a laid-back cigar at a relaxed pace.
Rating : 3,5/5
Also available : Robusto (127 mm x 49, €11.60)