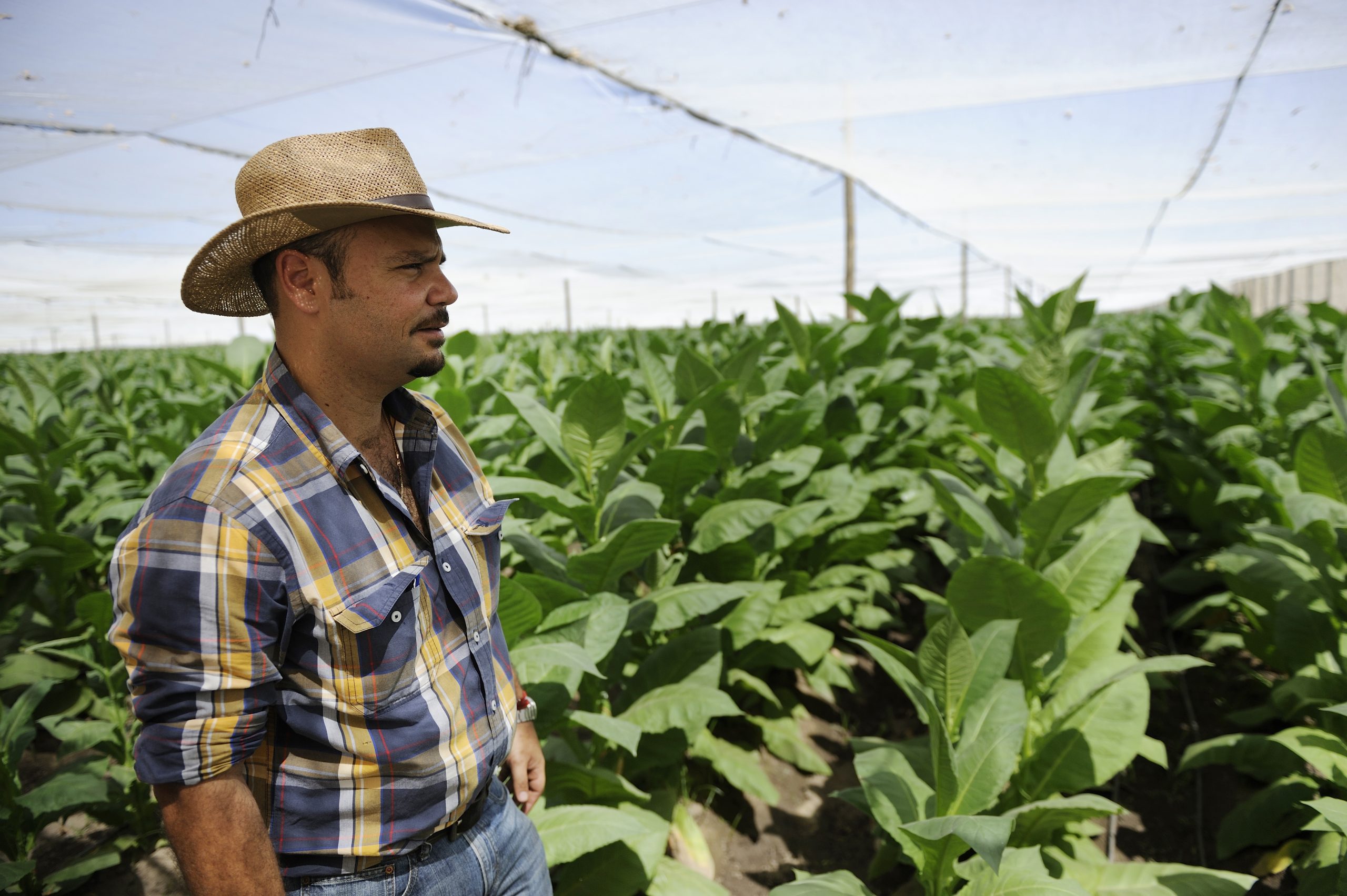 The hexagonal cigar of Nestor Plasencia
He is the brains behind the Plasencia Organica, the only "organic" cigar on the market, as well as a brand new six-sided cigar… A way for this agronomist to reconcile his love of cigars with his admiration for nature.
Interview by Jean-Pascal Grosso
First of all, could you say a few words about the novel hexagonal Plasencia Alma Fuerte. Where did this unusual idea come from?
Néstor Andrés Plasencia: I'm a big nature lover, and biomimetics has always fascinated me. When you copy nature, you end up with the best possible design. Look at the high-speed trains with locomotives shaped like a bird's beak! We still have so much to learn from nature! So I said to myself: "How can apply this theory to the cigar?" I studied different shapes and realized that the hexagon was the most beautiful, amazing shape created by nature. It's the most efficient way nature has found to occupy space. We produce cigars of all shapes, even salomones, so why couldn't we make a hexagonal cigar? We made several attempts and we finally came up with this Alma Fuerte. Now we need to establish its reputation.
In your opinion, what makes the Nicaraguan tobacco industry so unique?
Let's say that it's down to the extra care we put into our tobacco and the way we grow it. To produce good tobacco, you need to know your soil, your climate, etc. This expertise is our main strength. As you know, I am very committed to organic farming. During my studies, I focused on organic vegetables but once I had graduated, I thought to myself "Why not do the same with tobacco?" From that starting point, with our raw material, the quality of our soil, I was fascinated by the tobacco we could grow. The industry's evolution here has been gradual, in stages, and always thanks to new ideas, new projects, and superior quality products.
You are also very socially aware. Is this commitment inextricably linked to your success?
Absolutely. We have launched several social programs. Education is very important for us here at Plasencia. That's why we opened a day-care center in our Estelí factory. Children get an education there, from a very early age, that will enable them to pursue a school career in the best possible conditions. It's a kind of tribute to our employees. It's fundamental for us but also beneficial. Since we opened the day-care center, job applications have flooded in. Our employees feel much more involved in how the company is run. Absenteeism has almost completely disappeared. We are doing our best to provide optimum working conditions. They have their own medical center here, and there is also a church and a school on our farm. We also work with The Pacific Institute, an organization that promotes personal development in around 40 countries all over the world. This notion of wellbeing is a huge responsibility for us.
What is your definition of an entrepreneur?
Being an entrepreneur means shaking things up, wanting to constantly change the world. Look what we did with our organic cigar. We are still the only company producing this type of cigar because it's extremely difficult to do. Being an entrepreneur means challenging the status quo, both in terms of techniques and your relationships with others – customers and employees alike – and trying to do your best. I draw inspiration from companies like Unilever and Tesla. I think they're going in the right direction, and their success is proof of that.
---
An empire
Néstor Andrés has been his father's right hand man since 2008, managing the biggest cigar company in Central America, Plasencia Tabacos. Through its two entities, Tabacos de Oriente, in Honduras, and Plasencia Cigar, in Nicaragua, its owns land in both countries, as well as maturing farms and four factories. Plasencia Tabacos will harvest some 1,800 tons of tobacco this year, it employs 1,500 permanent staff and boasts customers like Rocky Patel, Alec Bradley, and Flor de Selva.