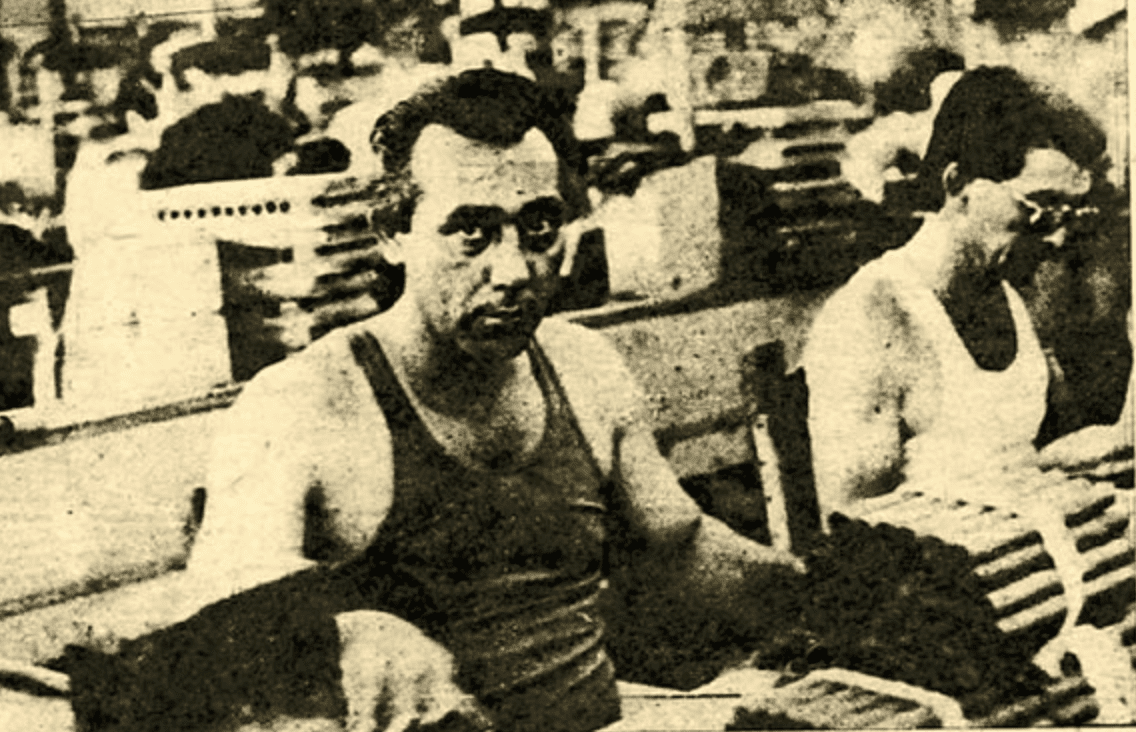 Don Pepin : "I was born and grew up in a cigar factory"
10 Millions of cigars produced each year, more than 4000 employees, the label Don Pepin owes its success to the talent and the will of its creator José Pépin Garcia.

At 66, he does not intend to stop but returns with us on career

.
Par Armelle Vincent
Jose "Pepin" Garcia wants to make something clear: he won't talk about politics and claims that he doesn't know anything about it nor understands any of it. When we meet, Fidel Castro had not yet died but the relationship between Cuba and the US is in the midst of a major process thaw. It seems therefore appropriate to ask Pepin how he feels about it, as a Cuban exile. "Good" is his short answer. Don Pepin has never gone back to his native country since he left it in 2001 for an escapade to Nicaragua that he doesn't acknowledge was a flight, rather a trip he never came back from. Says he: "I went to visit Nicaragua and I just stayed". Does he miss Cuba after all these years? "Inevitably, one always thinks of one's country", he answers with a kind of smirk which seems to indicate he would prefer to leave it at that. "As far as Cuban tobaccos go, they will go on being the best in the world. But Cuba's opening won't affect me. My products are very similar to Cuban products".
Don Pepin Garcia is known for his humility and simplicity. His immense success in the industry and the accolades he is regularly showered with have failed to turn him into a man who takes himself seriously. "I am a very hard worker and I have a passion for cigars", he says as if these two factors alone explain his success. His pride in having appeared several times in Cigar Aficionado's ranking of the Top 25 cigars has more to do with being able to offer aficionados delectable moments than being an object of admiration, even though it does make him happy.
Champion of the champions
Bold, flavorful and perfectly crafted, Don Pepin's cigars are reputed to be the closest things to Habanos even though no Cuban tobaccos are used to make them. A small miracle. So much so than last year, the Cigar Journal rewarded Pepin with a Lifetime Acheivement Award. A 'trophy' that comes on top of other prestigious titles such as Tabaquero Maestro (Master Blender), Torcedor Maestro (Master Roller) Class 8 (the highest). Pepin also won a Productivity prize once for rolling 320 Julietas in four hours. Nevertheless, he simply doesn't seem all that impressed with all the honors. Maybe they disturb his sense of modesty, which is reputed to be deep seated. Surrounded by his children Janny and Jaime, who work and live with him when in Miami, Pepin is quite simply just happy to be doing what he loves best: blending tobaccos and rolling cigars. Beside his own stogies, sold under the brands Don Pepin Garcia Blue Label, Don Pepin Garcia Serie JJ, My Father, Cuban Classic, Black Edition, El Centurion, Don Pepin also makes puros for reknown brands such as Tatuaje, Ashton, Aroma de Cuba, San Cristobal.
He was 11 years old when he started his career as a roller working for his uncle in Baez (Villa Clara Province). "I was born and grew up in a cigar factory", he comments. His talent was immediately obvious to all. The Félix Rodriguez factory noticed him and gave him a job. There, he rolled cigars for the likes of Montecristo, Cohiba, Romeo y Julieta, Quai d'Orsay and Ramon Allones. In a matter of a few years, he became the best torcedor in Cuba, a master whose expert hands would become legendary. They soon called him the "magician". Over the years, he would go on to teach his skills to more than 200 rollers.
Reunited, the Garcia family wouldn't separate again. "Since we are constantly together", says Jaime, "all we do is talk about tobacco, all the time"
Yet Pepin wanted more freedom for his trade than the island was capable of allowing him to have. From Nicaragua, he moved to Miami via Mexico in 2002 with his son Jaime. His daughter Janny had already moved to the US five years before. Reunited, the Garcia family wouldn't separate again. "Since we are constantly together", says Jaime, "all we do is talk about tobacco, all the time". Between all the brands, Don Pepin produces about 10 000 000 cigars per year. His own personal favorite is the Don Pepin Azul even though he sometimes smokes a My Father Flor de Antillas.
Today, Pepin Garcia has two factories, one in Miami, El Rey de los Habanos, and the other in Esteli (Nicaragua), Tabacalera Cubana. The latter employs 4000 people, 1300 of which are full time workers. One of this modest man's biggest satisfaction is the fact that he has being able to contribute to Esteli's social progress. "We have participated in the building of a hospital and schools. The region has greatly benefited from the presence of tobacco producers. It's wonderful".
At 66 years old, Don Pepin has no intention of retiring. He would get too bored. He also wants to keep expanding the European market. As of now, he exports 50 000 cigars to Germany and 100 000 to 200 000 to France. "We should be able to do better", he concludes.