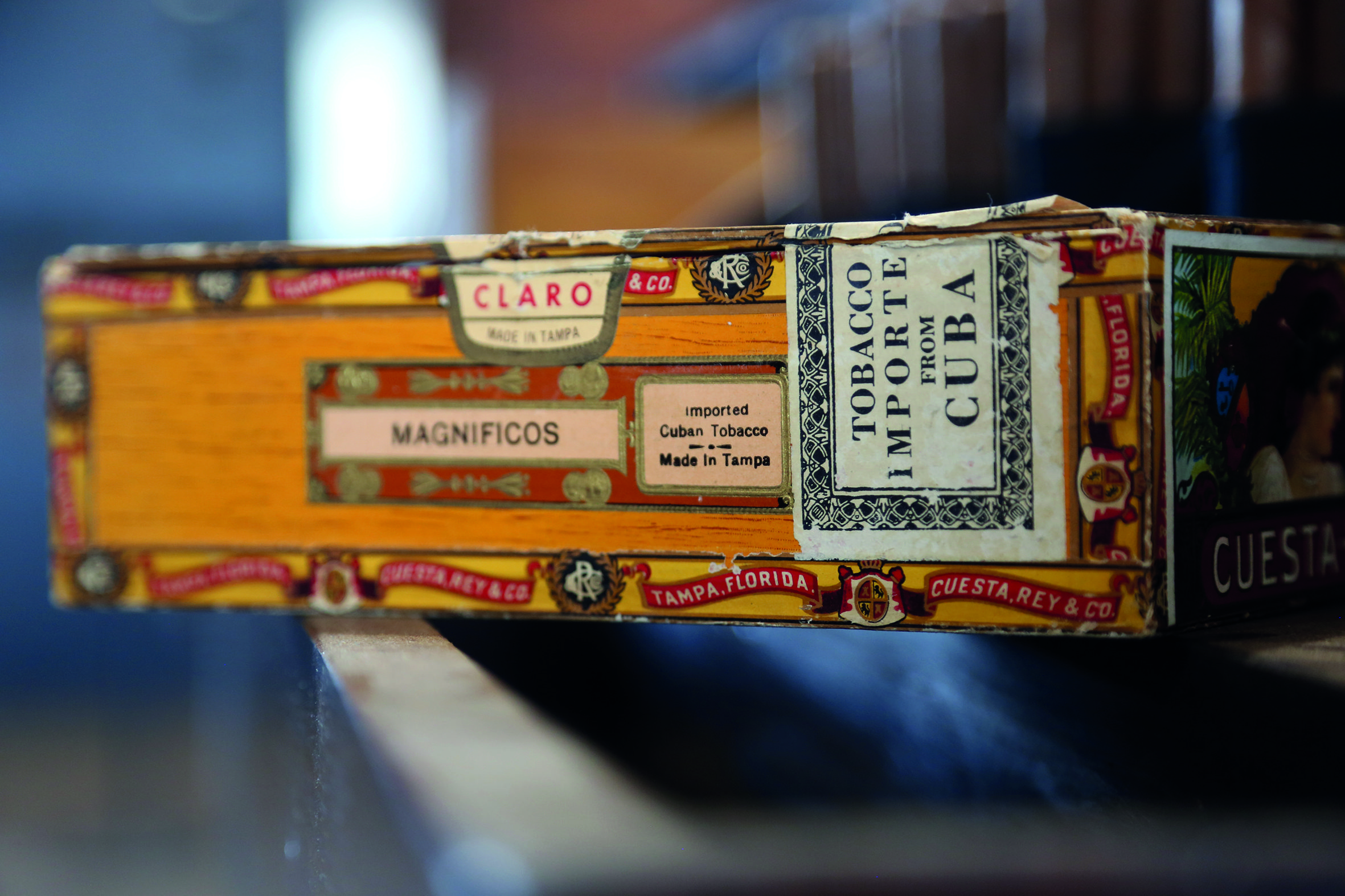 Will Cuban tobacco soon be rolled in the US?
No cigars have been made from Cuban tobacco in the United States for nearly 60 years. One American entrepreneur hopes to change all that.
Guillaume Renouard, our correspondent in the USA
The story goes that on February 5, 1962, a few hours before signing the embargo making it illegal to import all Cuban products into the United States, President Kennedy – a big fan of Cuban cigars – asked White House spokesman Pierre Salinger to go around the best shops in Washington to stock up on Cuban cigars (Pierre Salinger told us this story, which features in ADC #18, in 1998). Since seizing power three years earlier, Fidel Castro had begun nationalizing huge swathes of the Cuban economy, including the tobacco industry, thus placing plantations and factories under the control of the Communist government.
The embargo applied to not only products manufactured in Cuba, but also those assembled outside Cuba using raw materials imported from the island. So, whether rolled locally or elsewhere, even cigars made only partially from Cuban tobacco were strictly prohibited in the US from then on.
An official request
Loosened by Barack Obama, then tightened up again by Donald Trump, the embargo is still in place today, and it is still illegal to import Cuban cigars and loose leaf tobacco. However, the Trump administration did not reverse all the measures adopted by his predecessor; one such measure is the authorization to import coffee and coal purchased from "independent" Cuban entrepreneurs, i.e. those who do not work for the government: something that became possible thanks to the liberalization policy promoted by Raúl Castro in the 2010s.
This is what piqued the interest of Drew Newman, the owner of an American cigar brand called J.C. Newman: one of the last bastions of American-rolled cigars. If the US authorities made an exception for small-scale coffee and coal producers, why wouldn't they do the same for tobacco? That was all it took for this ambitious manufacturer to file an official request with his government.
For Newman, who is based in Tampa, Florida, this matter is also about reconnecting with his company's roots and his country's tradition. "My great-grandfather founded our company in the US in 1895," he says. "Four generations and 126 years later, we are the oldest family-owned cigar manufacturer in the US. Between 1895 and 1961, my great-grandfather and later my grandfather imported millions of pounds of Cuban tobacco leaves to America. They often traveled to the island and had many friends there. A century ago, Tampa was known as the cigar capital of the world. Some 500 million cigars were hand-rolled there each year, mainly with Cuban tobacco. At the time, more Cuban tobacco cigars were rolled in Tampa than on the island itself! So Cuban tobacco has played a key role in the history of American cigars."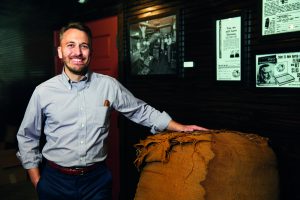 Drew Newman, head of J.C. Newman, wants to reconnect with his company's roots, which used Cuban tobacco in its cigars until the embargo was imposed in 1961.
Convincing the American authorities…
While awaiting Washington's response, which he hopes will be positive, Newman says he has already been in contact with several independent growers in Cuba, who he believes would be willing to sell him good quality leaves. But though Donald Trump has left office, Joe Biden announced new sanctions against members of the Cuban government this summer, which does not bode well for a more open policy. However, the American president has insisted on his desire to help "the Cuban people", which could include economic support for independent entrepreneurs on the island.
But even if he obtains his own government's approval, Newman will also need the green light from the Cuban authorities. Unlike coffee beans, the Cuban government does are not currently authorize the exportation of premium tobacco leaves, as they are reserved for the production of Cuban cigars, which are both a financial godsend and a source of national pride. The island is officially content with exporting second-rate tobacco, intended to be chopped up for the production of machine-made cigars.
… and the powers that be in Cuba
Yet Newman is confident that he can convince the Cuban authorities to work with him. "We know that Cuba has been secretly exporting premium tobacco to several countries, including Nicaragua and Costa Rica, for several years. And our request serves the interests of the Cuban government in several respects. Firstly, dollars are in high demand on the island, and we will pay in cash. Secondly, the Cuban government will generate revenue by taxing the tobacco we buy. Thirdly, we have reason to believe that the island is capable of producing more premium tobacco than is currently used for Cuban cigars. And lastly, the Cuban authorities are aware that American consumers are not familiar with the taste of Cuban tobacco. At a time when the Dominican Republic, Nicaragua and many others are producing excellent cigars, they are beginning to think that if Americans do not discover Cuban tobacco soon, they may lose interest in it in the future. So they need to take action now to avoid that."
Newman says he is interested in any premium leaves that can be incorporated into his house blends to offer his customers new flavors. The company has a cigar factory in Estelí, Nicaragua – where their Brick House, Perla del Mar and Quorum cigars are rolled, among others – and is a partner of the Arturo Fuente family, which rolls cigars for Newman in the Dominican Republic. It also has a factory in Tampa, El Reloj, which is 111 years old. J.C. Newman cigars are not currently available in France.