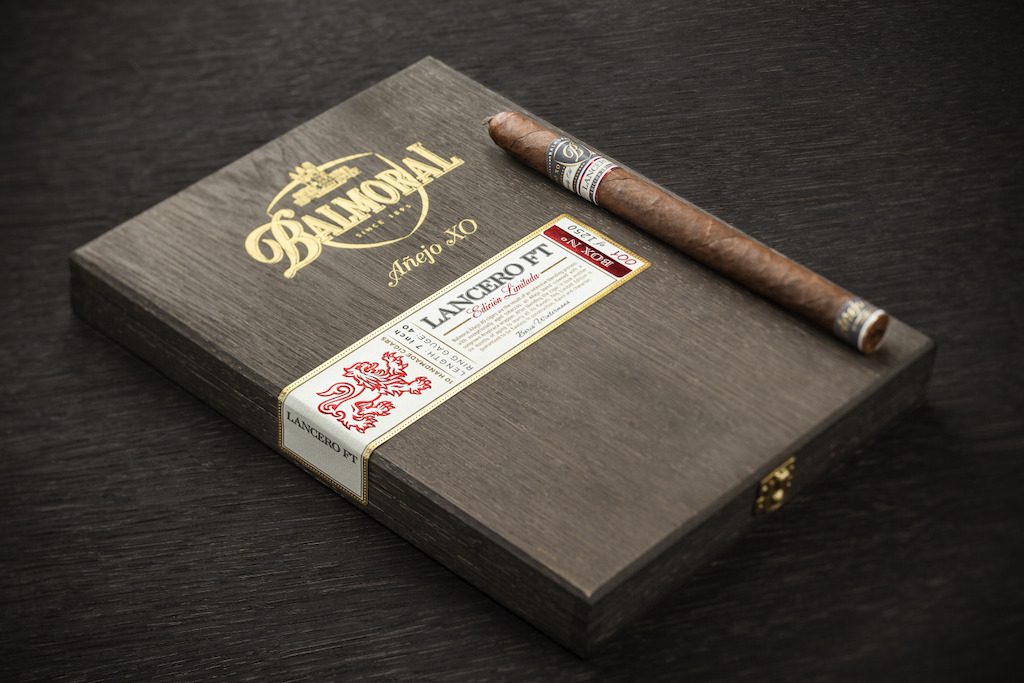 BALMORAL XO
Lancero
Limited edition
Blend
Made in the Dominican Rep.
Wrapper: Brazil
Binder: Dominican Rep.
Filler: Brazil, Nicaragua,
Dominican Rep.
Dimensions:
178 mm × 40 (15.87 mm)
Format: Grand corona
Price: €11.50
A very woody and elegant start, perfectly coherent with this attractive, all-too-neglected format.
The flavors are more organic and earthy, with notes of bark in the first third. Excellent balance and medium strength, which is kept under check, allowing this Lancero to express itself calmly.
Increasingly smooth, the intensity builds progressively in the second third but with no harshness.
The final third is more powerful (the finish packs a punch), with a touch of bitterness, without the cigar losing its balance or finesse.
A big hit.
Strength: 6/10
Flavor: 7/10
Aftertaste persistence: 7/10
Rate : 4/5