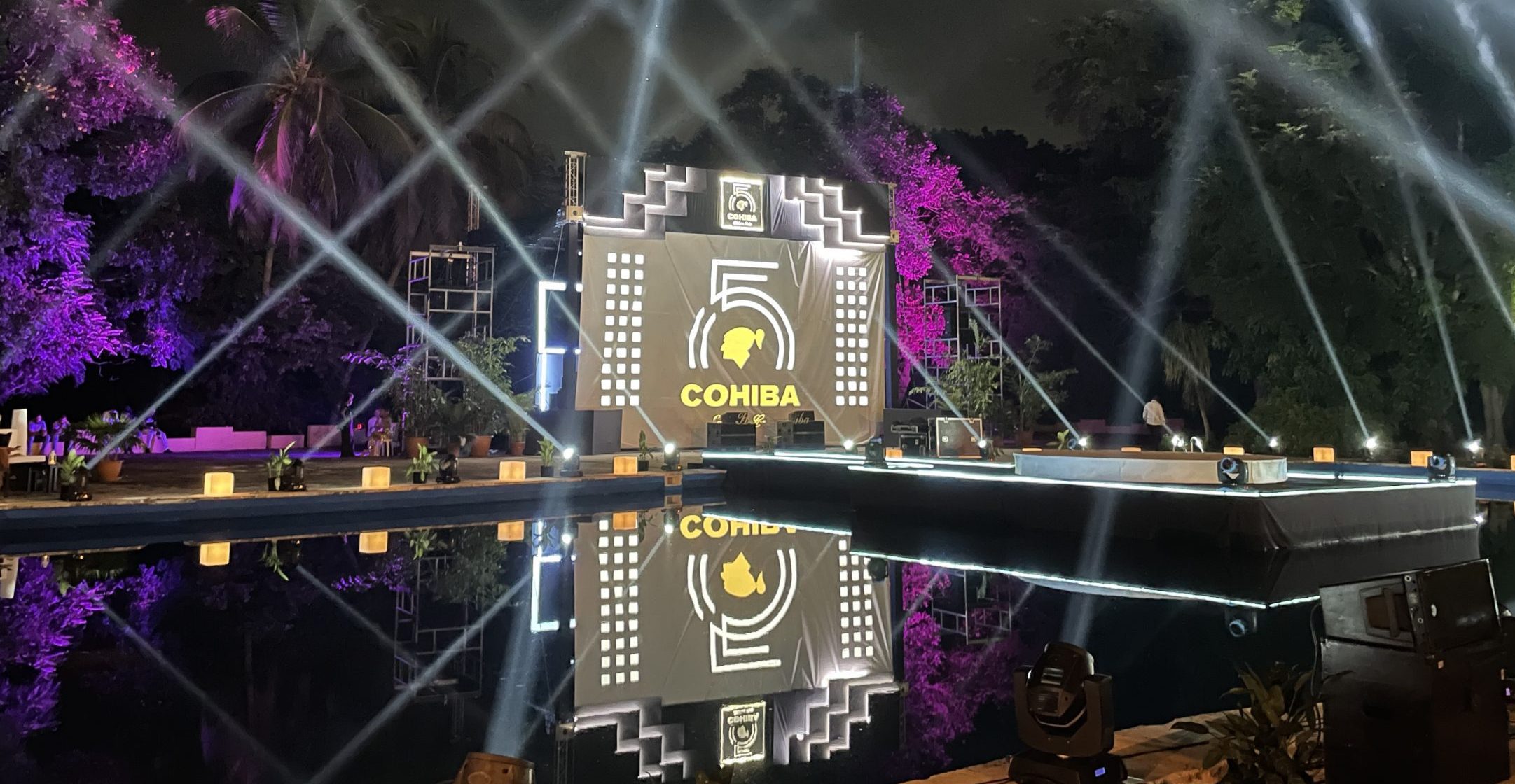 Cohiba celebrates its 55th anniversary in extravagant 3-day Havana event
The 3-day event was an initiative from the Cuban government as a way to help stimulate the struggling national economy.
Antonio Marsillo, reports from Havana, Cuba (text and pictures)
As a kind of replacement for the cancelled annual Habanos Festival in late February, the celebration of Cohiba 55th anniversary took place from September 7 to 9 in Havana, Cuba.
Although the turnout did not reach numbers comparable to the Habanos Festivals of years past, Cohiba enthusiasts were happy to be back to the island, to celebrate their beloved Cohiba and most of all, to re-connect with old friends.
The opening night took place at the Salón de Protocolo El Laguito where each guest received 2 Cohiba Siglo VI, 1 Cohiba Robustos, and 1 Cohiba Novedosos. Many felt the event lacked substance… and cigars.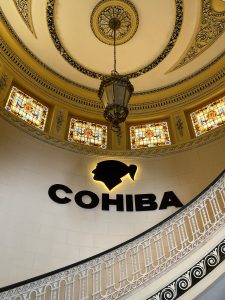 Thursday followed with a visit to the El Laguito factory. Guests were welcomed with a Cohiba Siglo I, and were guided through the many rooms of the beautiful building.  Each room showcased one of the many steps that are involved in making a cigar. The 1-hour tour was a great way to see our beloved Cohibas being made, take photos, and enjoy the wonderful historical El Laguito factory.  A visit to El Laguito is always a nice way to spend time.
The festivities wrapped up on Friday with the closing gala at the massive Pabexpo event hall. Unlike the first 2 days, the guests were treated to many cigars and gifts. They included; Cohiba Ideales, 55 Anniversario Limited Edition 2021, Ambar, Medio Siglo, a black and gold Cohiba commemorative ashtray, plus S.T. Dupont "Cohiba 55" Mega Jet lighter with matching Cigar cutter & stand.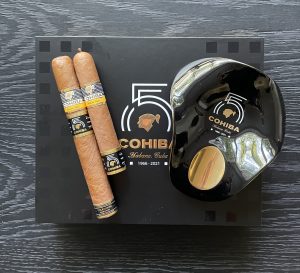 The drinks were top level and included Havana Club Union, Martell Cohiba Cognac and Cava Mistinguett dessert wine.  Considering the price tag of $1100 USD per ticket, the cigars and gifts were welcomed by all.
The evening capped out with the traditional auction of a handcrafted one-of-a-kind humidor. This year, only 1 small piece, and 1 very big humidor containing 335 Cohibas, with the logo crowned with 550 Swarovski crystals was auctioned off. The winner was Singapore's Jimmy Ng, a gentlemen known to many in the industry.  Proceeds of the auction are said to be donated to the Cuban Health Care system.
And so was the Cohiba 55th anniversary festival.  According to a top Habanos executive, a festival is indeed planned in February to resume the annual traditional.  Vamos a ver!