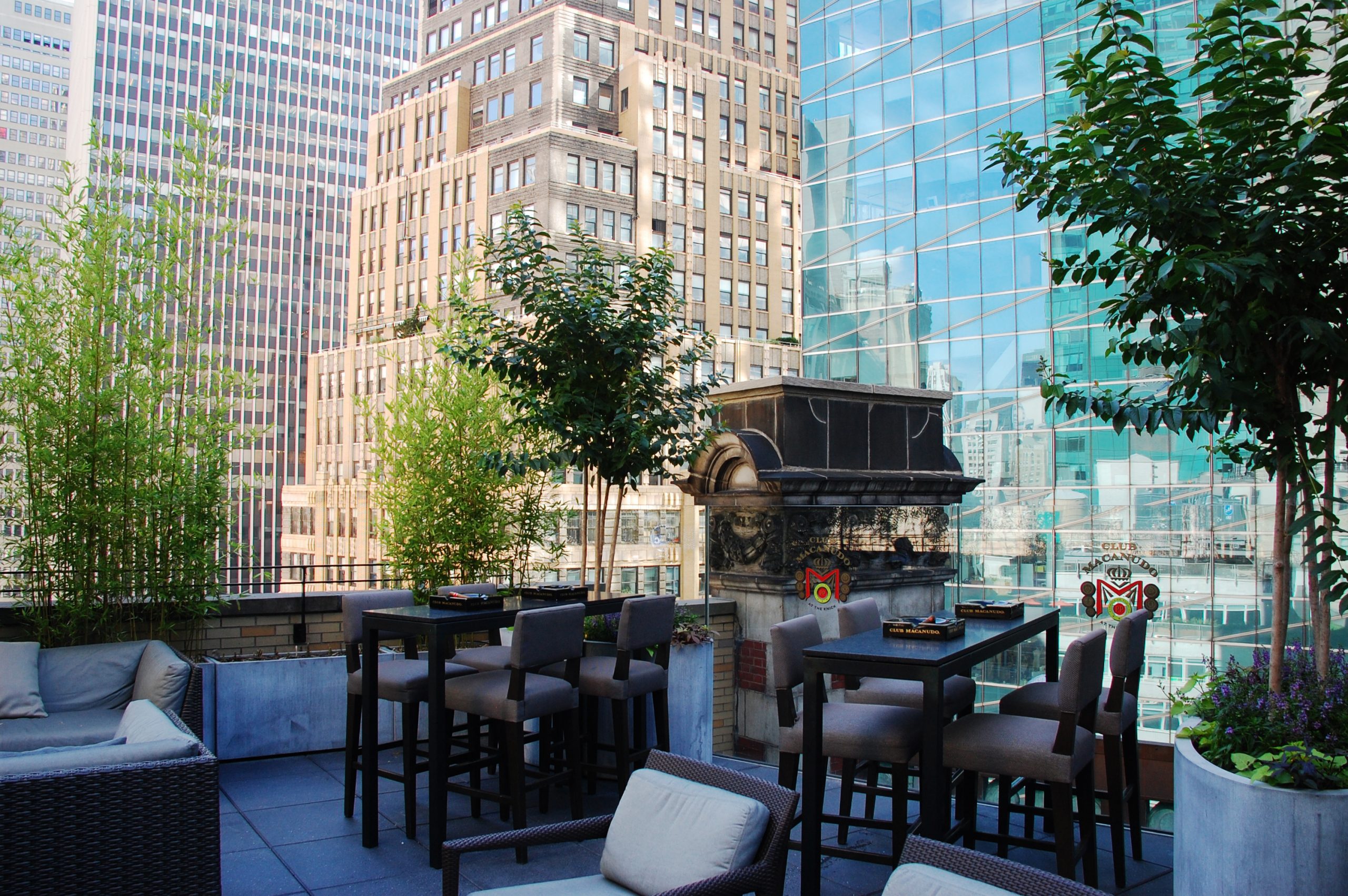 Club Macanudo, New York City : the place to smoke!
A new Club Macanudo just opened in New York city. Atop Knickerbocker Hotel, it is positioned right across Time Square…
Situated within St Cloud. rooftop bar, on the 17th floor of the legendary Knickerbocker Hotel, Club Macanudo lounge offers a weeping view of the city. It is also a marvelous safe-haven in the heart of Time Square, where one can temporarily escape New York's relentless blare, horns and siren sounds. So, let's take the stairway!
After a 250 million dollars renovation, the Knickerbocker Hotel was reborn in 2015 as the neighborhood's only five-star facility. Two years ago, it reached an agreement with Club Macanudo, the flagship of the Macanudo cigar brand, located near the 63rd avenue. Founded in Cuba during the 30's, the brand was exiled and relocated to Jamaica in the 40's. Then General Cigar (STG Group) bought it in 1968, turning it into a Dominican brand.
The brand's second New York club is settled right across the Times Square Ball, a glass and steel ball that lights up and descend every 31st of December. "You could almost touch it with your fingers!" exclaimed a delighted customer who came for the first time to try the cocktails and appetizers prepared by chef Charlie Palmer.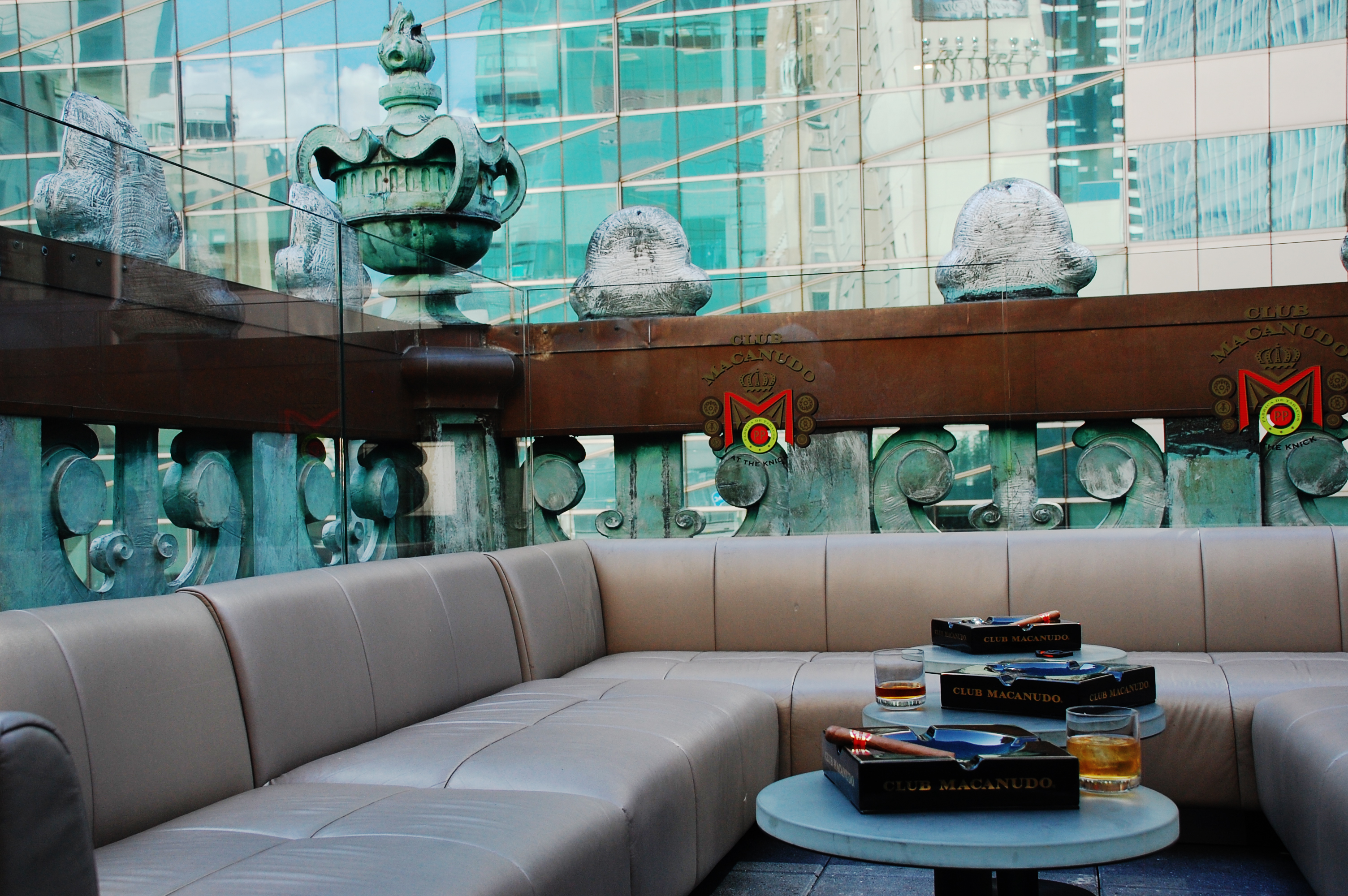 The club offers about 20 different Macanudo, including the newly launched Inspirado Red Robusto, which will soon also be sold in France ($16), the 1968 Churchill ($27) and the Café ($18). One can also enjoy CAO cigars like Flathead 554 ($16) and Pilón Robusto Extra ($18), as well as Punch, Cohiba, and La Gloria Cubana cigars (made specifically for the American market).
Aficionados from the US and abroad, but also non-smokers who are just looking for a place to have an outdoor chat are now welcome to hang out on this 2,300-square-foot lounge. Then will come New Year's Eve, where the club takes reservations for its three small, cozy spots. It certainly comes at a price, but it may be the best premium smoking experience you can get.
Jean-Pascal Grosso
—
Club Macanudo at The Knick, The Knickerbocket, 17th Floor, 6 Times Square, New York.