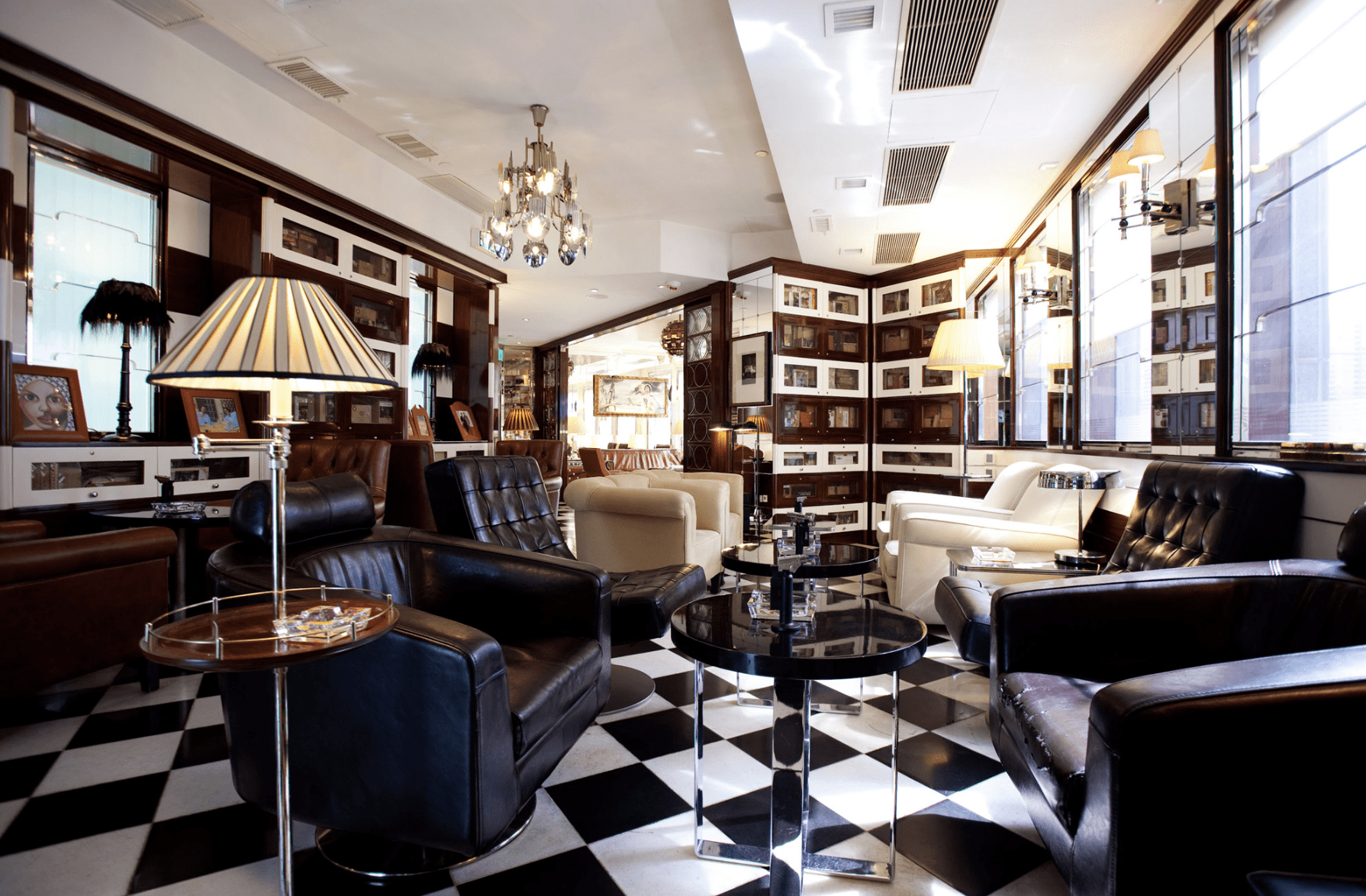 Do you know all the Habanos concept stores ?
Since the 1990s, Habanos has developed three "concepts" that can be found in different regions around the world. Do you know what sets them apart?
Casa del habano
This may be the concept that is best known by aficionados. The first to open, more than 25 years ago, was in Beirut. This store remains one of the most famous and most popular outlets in the world.
More than 150 shops are part of the franchise, which imposes strict specifications in terms of the selection and number of cigars kept in stock.
As well as selling the full range of Cuban cigars, these beautiful cigar shops boast limited edition products designed exclusively for them, which can be identified thanks to their double band in the colors of "casa del habano"
Cohiba Atmosphere
The first Cohiba Atmosphere concept store opened its doors in Hong Kong in 2007. Since then, around 10 more have opened in cities all over the world; from Bangkok to Prague to Buenos Aires. They are very upscale, luxurious cigar lounges, perfectly aligned with Cohiba's image as one of the most prestigious Cuban brands.
The interior design of these lounges draws inspiration from the brand's four product lines (classic, 1492, Maduro 5, and Behike). Color codes and decorative elements reminiscent of each line can be found in every lounge. Their choice of cigars and quality of service is designed to be completely exclusive, with a bar and cigar boxes reserved for their usual customers in each lounge.
The latest store to be inaugurated is in Grande Hotel Manzana Kempinski, in the heart of Old Havana, in Cuba. It has 40 personal cigar cellars for the hotel's most illustrious customers.
The "Habanos Specialist" label
Habanos SA has also chosen around 500 stores as "Habanos Specialists". This label is awarded by each country's exclusive distributor to its cigar shops. It is a guarantee of the quality of advice provided by the shop's manager to their customers, how carefully the cigars are preserved and, of course, the quality of the cigar range.