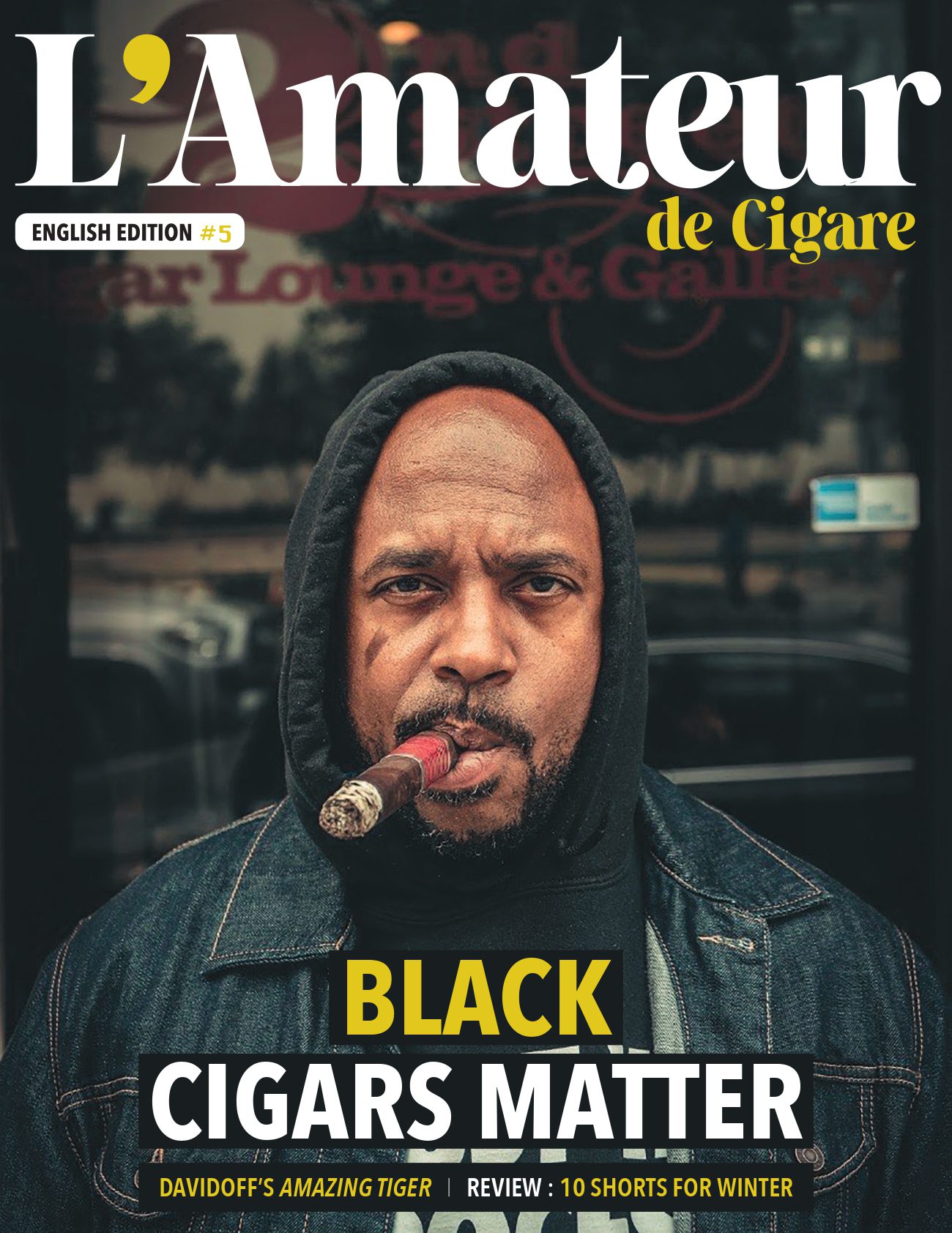 L'Amateur de Cigare English Edition #5 is online!
Black Cigars Matter
African Americans are the second largest consumers of cigars in the USA. The legacy of segregation, however, appears to live on even in smoking lounges, where different ethnic communities rarely mix.
Backstory: It all began with Ziqui
The son of Mao's official interpreter, Wang Zheng introduced the Chinese to Cuban puros. A cigar lover with a remarkable story.
What Determines the Taste of a Cigar?
Painting: Man Ray's Cigar by Andy Warhol
Headline Cigar: Davidoff Year of the Tiger
Reviews: Christmas with Shorts
Showdown Between Two Statesmen
If you want to read it, subscribe now (€15 for 5 issues, special launching offer) – click here
Once you are subscribed and logged in, go to Magazine> Read Online
You can also have a look at the first issue (free) here.