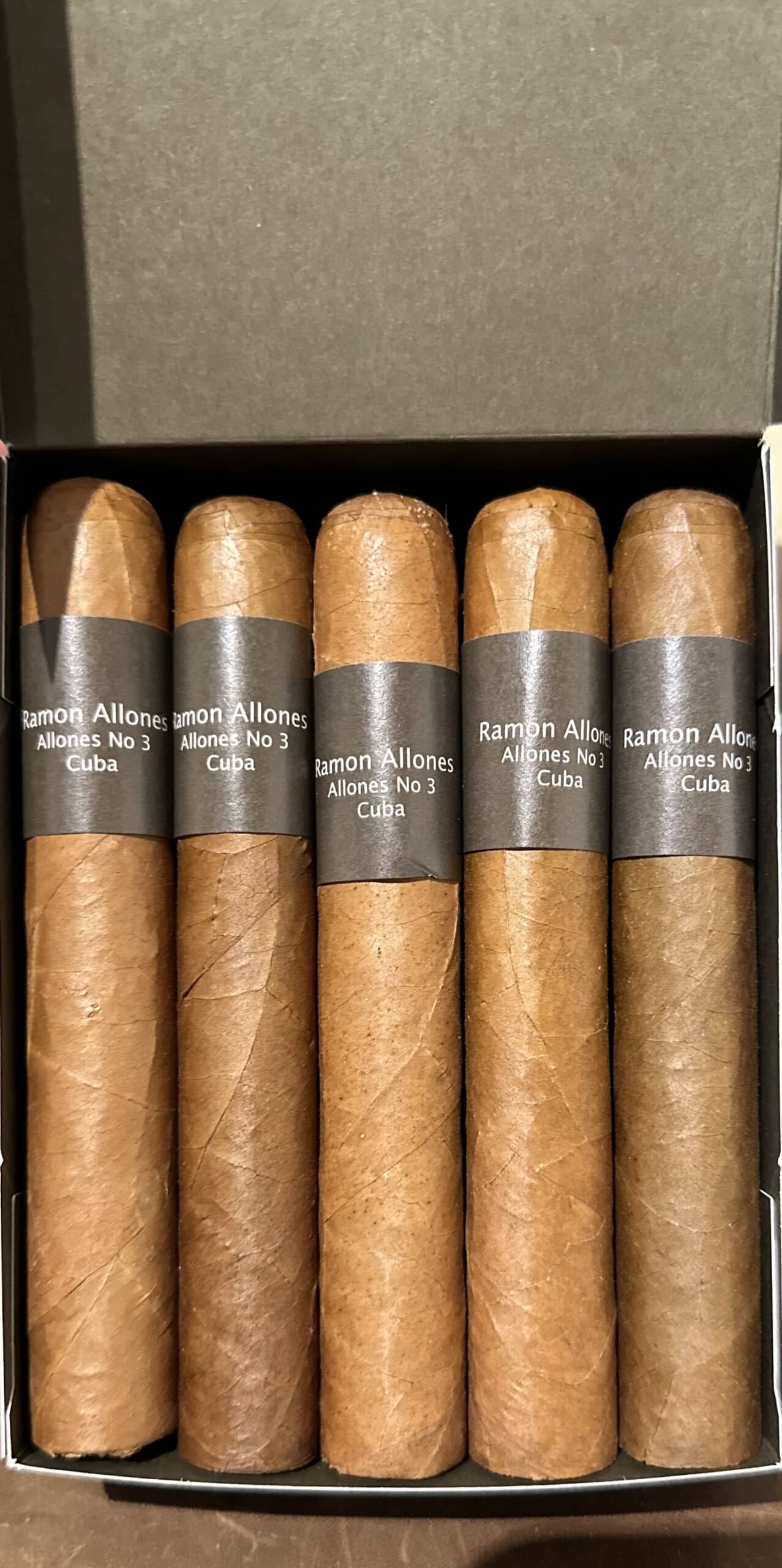 The Bolivar New Gold Medal and the Ramon Allones No. 3 arrive in Canada
These two new features are coming to local cigar shops.
The mid-week party at the 2023 Habanos festival included much frenzy over the Bolivar New Gold Medal. Many of us in Canada were wondering how that release would make it to our shops, seeing as the plain packaging is in full force and the cigar's allure is the beautiful packaging and gold foil.  The other variable is that the New Gold Medal is exclusive to La Casa Del Habano shops, for which there is only one left in Canada, the privately owner one in Windsor, Ontario.
Jay Henderson, owner of the LCDH Windsor confirmed they received the latest from Bolivar, in the plain packaging boxes.  "I believe we're the only shop in Canada to have them."  As for clients' comments, Jay says "They complain and ask why it is in this packaging and ask if they can order the original packaging.  Of course, the answer is no, it comes in this ugly brownish paper box.  But they still purchase as they are hard to find even overseas."  Priced at $65 CAD per cigar, they are in line with the new pricing from Habanos.
The Ramon Allones "Allones No. 3", received less fanfare than the Bolivar, but is nonetheless a welcomed addition to many shops in Canada.  The cigar comes in a 10-count box, full with the plain packaging (see photo).  They retail in Quebec for $50 CAD per cigar.  Not a bad price when compared to an average Cuban robusto selling for approximately $55 CAD.
I suppose the good news is that the cigars are in the shops and clients have access to them. Compared with many shops in Paris visited during the last week of September, clients in Canada can easily walk into a good tobacconist and find a good selection of Cuban cigars, both singles and boxes.  Such is not the case in many shops in Europe and Cuba.
We must look at the bright side of things!
Antonio Marsillo, correspondant in Montreal (Canada)