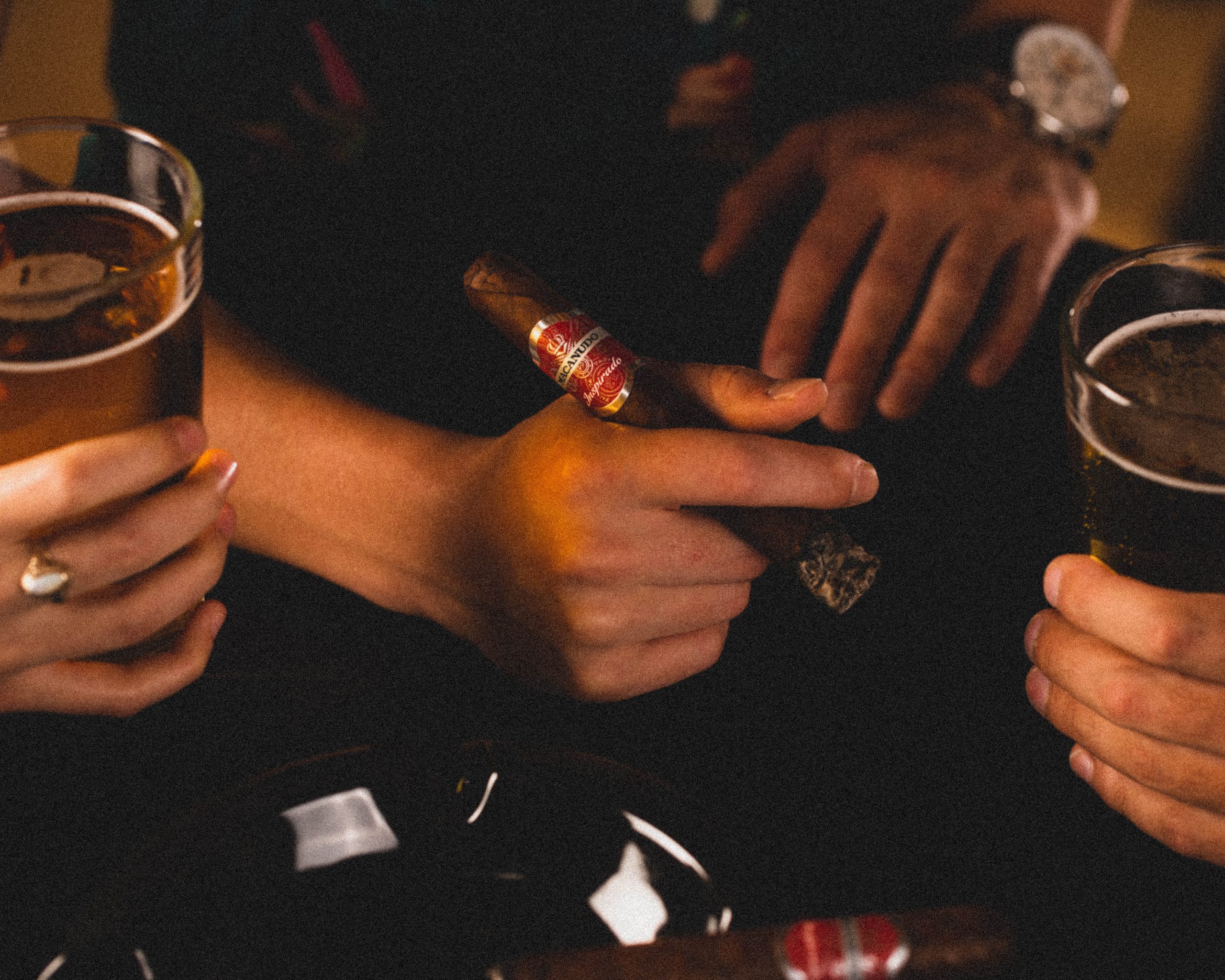 The family's latest addition, the Inspirado Red was launched in the USA in 2018, to mark Macanudo's 50th anniversary celebrations. It's the strongest Inspirado line. Aside from the wrapper – grown in Ecuador – all the tobacco comes from Nicaragua, and the cigars are rolled in STG's Estelí factory, in Nicaragua. The secret of this blend is in the wrapper leaves, which come from Estelí and the Jamastrán Valley, and are picked from the plants' top leaves, then aged after fermentation to give the cigar greater balance and smoothness.
Macanudo Inspirado Red
Gigante
Wrapper: Ecuador
Binder, filler: Nicaragua
152 mm × 60 (24 mm)
€7
Blend
The first few puffs after lighting are very gentle, but the cigar soon becomes spicy, and we are reacquainted with the notes of pepper, chili, and wood hinted at in a fiery cold draw. A stifled bitterness also marks the first third, underpinned by full-flavored smoke and a good burn. Starts to get vey full-bodied toward the start of the second third. The flavor profile becomes increasingly complex, serving up roasted flavors, notes of spices, and precious wood. The smoke also has a pleasant hint of licorice. The bitterness ramps up going into the finish, accompanied by some pleasant caramelized touches. A beautiful, powerful, and complex cigar with a very attractive price. Well worth its four bands. For experienced smokers only, though.
4/5
The other Red
Robusto (127 mm × 50 [19.84 mm])