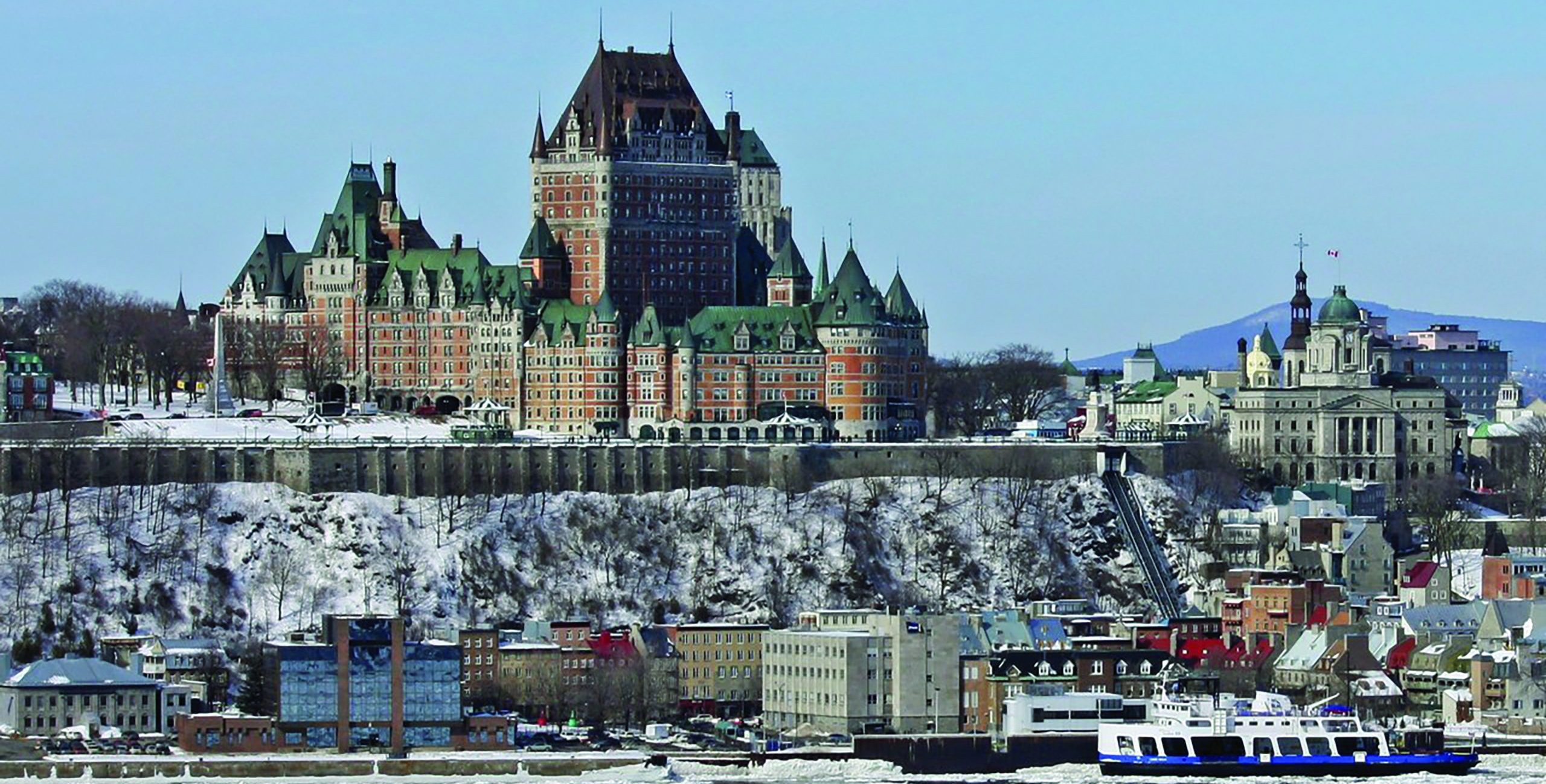 Quebec: Cigars in hostile territory
A few months ago, the plain packaging was introduced, adding to the already long list of restrictions affecting cigar sales in Canada. But Quebec is the last province in the country where cigar lounges are still allowed.
Antonio Marsillo, our correspondent in Montreal (Quebec)
Bitterly cold weather for half the year, one of the world's harshest tobacco taxation policies and the arrival of plain packs, even for cigars, have all created a challenging not to say hostile context. And yet the passion for cigars is as strong as ever in Quebec: the only province in Canada where smoking lounges are still allowed (see inset). The lounges and tobacconists of the French-speaking province abound with not only the usual businessmen and executives, but also students, middle-class workers and hockey players (the local equivalent of our European soccer stars).
With Boston only five hours from Montreal and New York only six, Americans represent a significant proportion of the clientele as well. They come for a few days of vacation, for the Canadian Formula 1 Grand Prix (the only one in North America) and the Montreal International Jazz Festival, or to treat themselves to authentic, if pricey, Cuban cigars.
The trend for large cepos
As elsewhere in the world, large cepos are becoming increasingly popular in Quebec, to the point where a robusto seems almost puny next to the 55 to 60 cepos increasingly found in the tobacconists of the Belle Province. Hence the success of the Hoyo de San Juan, the Montecristo Open Eagle and the Romeo y Julieta Wide Churchills. But lately there has been a return to "slimmer" cigars. The trend was started by the Montecristo Dantés EL 2016. Widely considered one of the tastiest limited editions in recent years, this 48-ring caliber cigar has led aficionados to try other smaller cepo cigars, like the Por Larrañaga Montecarlos, the Partagás 8-9-8 and the Trinidad Coloniales.
These trends are partly reflected in the list of the best-selling handmade cigars in Quebec over the last decade:
Partagás Serie D N° 4 (CA$40, approx. €26);
Romeo y Julieta Wide Churchills (CA$45, approx. €30);
Bolívar Royal Coronas (CA$35, approx. €23);
Partagás et Romeo y Julieta Mille Fleurs (CA$17, approx. €11);
Montecristo N° 2 (CA$49, approx. €32);
My Father Cigar Flor de las Antillas Toro (CA$20, approx. €13).
The Covid factor
In 2020, lockdowns and travel bans produced an unforeseen combination of factors that saw sales skyrocket. But with neutral packs looming large, most retailers had been cautious with their orders. So with the arrival of Covid-19, cigar lovers in Quebec who used to bring back cigars from their trips to Cuba or Europe had no choice but to buy locally – and adjust their budgets upward. Cigars costing between CA$10 and 20 have become "basic essentials", while Cuban robustos now sell for CA$35-40 (€23-26) on average and no less than CA$100 (about €65) for a Cohiba Siglo VI.
The plain packaging factor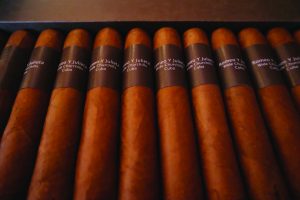 The neutral pack law will weaken retailers who are trying to resist competition from legal and illegal online stores. Since November 2020, tobacconists have no longer been allowed to sell cigars in their original packaging, although they have until May or November 2021 (depending on two possible interpretations of the law) to sell all existing stocks.
In addition, the exclusive importer Havana House Cigar has decided to stop marketing various iconic cigars like the Cohiba Lancero, the Trinidad Fundadores, the Partagás 8-9-8 and the legendary Montecristo A. No one yet knows for sure how the attractive lacquered Behike boxes or the Colección Habanos boxes can still be marketed, to cite just two examples.
But one thing is certain: cigar lovers will continue to indulge their passion. Despite Covid, heavily taxed products and ever-fewer places to smoke, the community will still find ways to enjoy the pleasures of a good cigar.
---
Our address book
Where to smoke
Places to smoke in Quebec are becoming increasingly rare. Smoking is no longer authorized in most parks, and bars and restaurants are off the table, even those with outside seating. This means that many aficionados enjoy their cigars at home, with some even devoting separate lairs to their hobby.
However, Quebec is the only province in Canada that still has legal smoking lounges, although these licenses are rare, and new applications are no longer accepted. Establishments that are still active benefited from the grandfather clause established in 2008; those that wished to continue operating had to provide proof of a specific volume of cigar sales. This meant that several small places had to shut down for good.
Beyond the Covid situation, 2020 was a dark year for the cigar world in Quebec: Montreal's Casa del Habano, one of the province's leading outlets, closed for reasons that are unclear. With this flagship venue gone, Quebeckers can now only gather in the six remaining legal smoking lounges in the province – and indeed the whole of Canada.
Whisky Café & Cigar Shop
5800, bd St-Laurent, Montreal
Smoking lounge and shop
This legendary bar, which opened its doors 32 years ago on rue Bernard, in Montreal's Mile End district, has a 35-person capacity smoking lounge. The shop has a selection of Cuban and non-Cuban cigars.
Stogies Cigar Bar
2015, rue Crescent, Montreal
Smoking lounge and shop
The Stogies is located in the heart of downtown Montreal, on the festive rue Crescent. Its walk-in humidor features a modest but interesting selection.
Cigares & Compagnie
6981, bd St-Laurent, Montreal
Smoking lounge and shop
This shop, which opened in Little Italy more than 20 years ago, has a decent-sized cigar cellar and a good selection. Comfortable smoking lounge.
Chez Alexandre
1454, rue Peel, Montreal
Smoking lounge only
One of the oldest restaurants in Montreal, in the heart of downtown Montreal, it has a small smoking lounge (5 to 7 people).
Rib'N Reef Steakhouse et Cigar Lounge
8105, bd Décarie, Montreal
Smoking lounge only
Do you enjoy a steak and a cigar? Then make a beeline for this traditional steakhouse and head upstairs to the smoking lounge on the second floor.
Société Cigares
575, Grande-allée Est, Quebec
Smoking lounge and shop
The only Canadian smoking lounge outside of Montreal, this upscale bar is located just a few steps from the Parliament building in the Old Quebec. Manager Stéphane Pelletier and his team have a wide range of cigars and a very comfortable smoking lounge with 40 seats.
Where to buy cigars?
Here is a list of the best locations to buy cigars, outside of smoking lounges, in the Belle Province.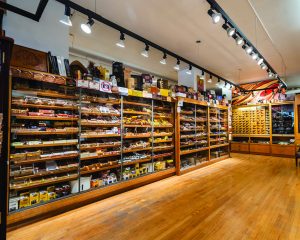 Cigares Vasco
1394, rue Sainte-Catherine Ouest, Montreal
Established more than two decades ago, this shop located on Montreal's main shopping street has a large selection of cigars and accessories.
J.E. Giguère
61, rue De-Buade, Quebec
This establishment, which looks like the set of an old film, opened its doors in the heart of Vieux-Quebec in 1907. It now offers a wide range of cigars and pipe tobacco.
Provigo Le Marché
4545, bd Henri-Bourassa, Quebec
A pleasant surprise! This large outlet has what may be the province's most spacious walk-in humidor.
Blatter et Blatter
375, av. Président-Kennedy, Montreal
Known as one of the best outlets all of North America for pipe smokers, this shop opened its doors in Montreal in 1907 and boasts a good selection of Cuban and non-Cuban cigars.