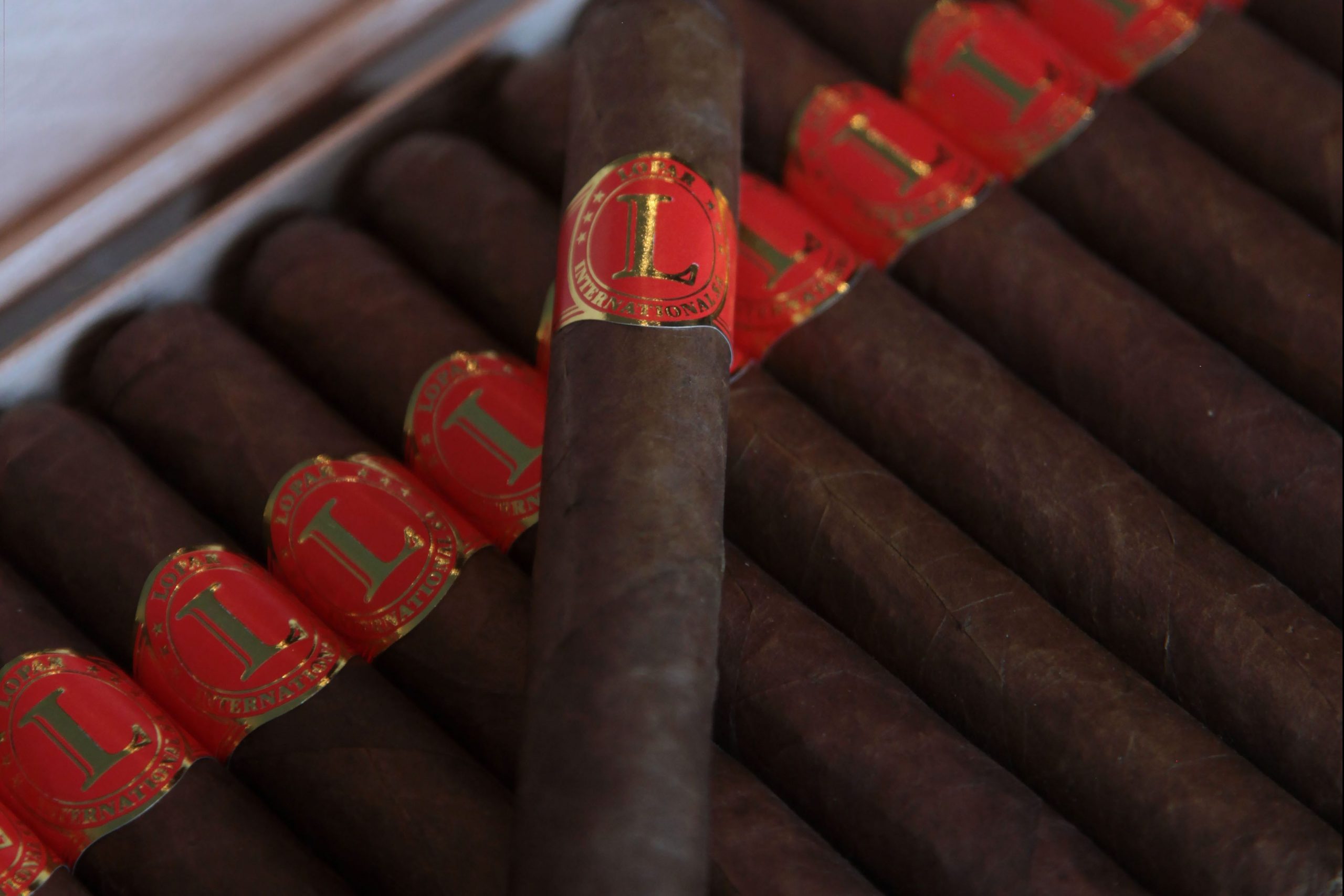 Each of the Lopar formats has a different colored wrapper and its own blend. The wrapper and binder are from Ecuador, while the filler is made up of leaves from Nicaragua, Honduras and (occasionally) the Dominican Republic. We tasted two of them for you.
Lopar
Corona
152 mm × 44 (17.46 mm)
Price: €18
A full-bodied, fast start with a nice degree of complexity: a pleasant surprise, although the vitola seems to lack maturity (burning a little too quickly). The aromas are lively, dominated by bitter cocoa, husk, peat and a handful of peppery notes. The smoke is mellow and very satisfying to the nose. The second third offers a more appealing pace, gaining in mildness. The vitola gets more energetic at the finish while remaining smooth, marked by a dried fruit bouquet and animal notes. The Corona is a whirlwind of flavors.
3 (4) bands
Lopar
Petite Corona (yes, Petite, the feminine form of the word)
127 mm × 44 (17.46 mm)
Price: €17
A full-bodied and tasty start. Bitter cocoa and peaty aromas, with a few notes of black pepper that gradually make themselves felt. The cigar then offers a more aromatic texture and greater depth, before reaching a more intense finish with walnut, then suint notes. Without being exceptionally complex, this Petite, manages to offer something different in terms of flavor. Fairly similar to the Corona, but interesting.
3 (4) bands