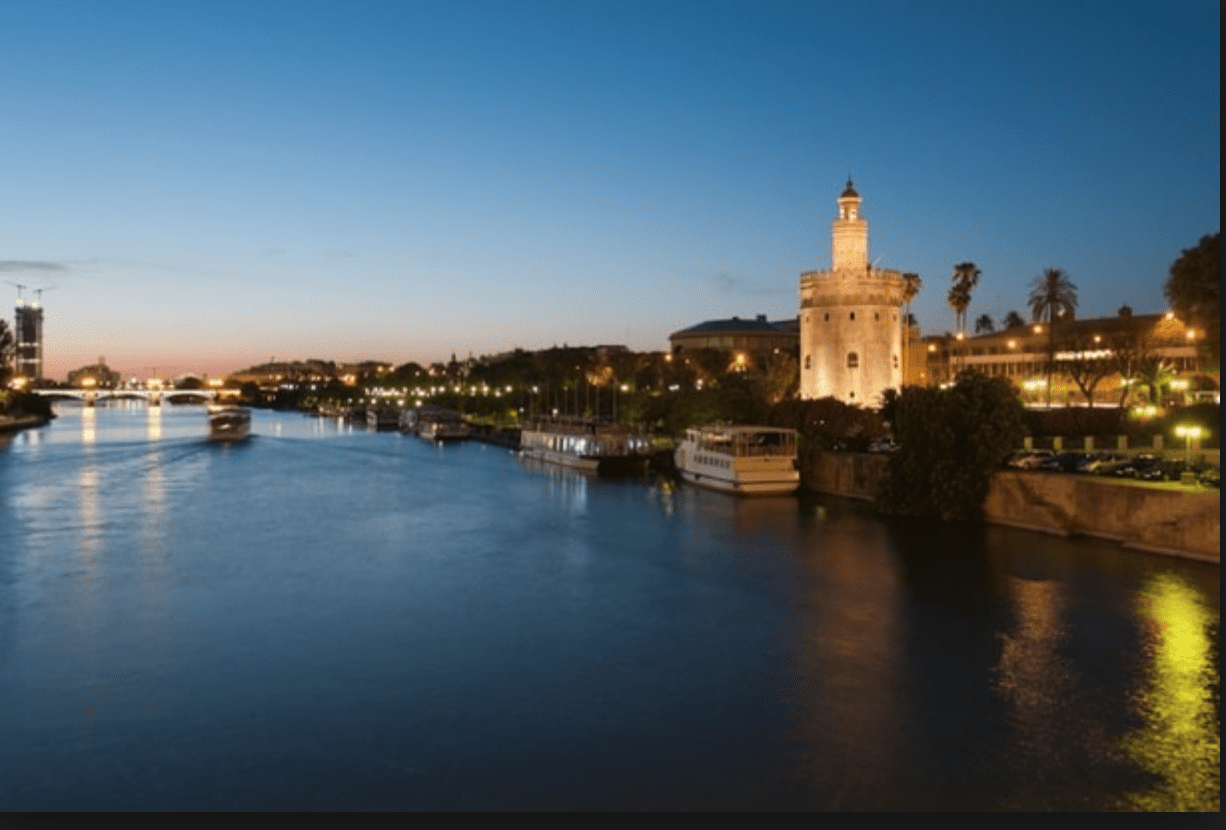 Where to smoke in Seville ?
 Patio de l'hôtel Alfonso XIII
Calle San Fernando, 2
+34 954 917 000
http://www.hotel-alfonsoxiii-sevilla.com/
This five-star hotel, located next door to the Real Fabrica de Tabacos (which is now home to Seville University), is one of the most beautiful luxury hotels in southern Spain. Its patio, in true Andalusian style, is an invitation to light up a cigar, even at the hottest time of day (a system of sliding blinds will stop you getting heatstroke). It also boasts a swimming pool and an excellent restaurant. Allow at least €250 per night for a room in the off season.
Mercado Lonja del Barranco
Calle Arjona (angle avec le puente Isabel II/puente de Triana)
+34 954 22 04 95
The place itself may be incredibly hyped and totally sanitized, but the food options are good. It is not a restaurant, nor even a tapas bar, but a gourmet market where a number of themed stalls sell a wide variety of tapas, from seafood to ham, octopus, and omelets, with wine and desserts. Somewhat overpriced, you can simply enjoy a glass of wine with a cigar – as long, of course, as you sit at an outside table under the mist sprayers, or just below at Sojo bar, with a view over the river.
Recommended restaurants
El Rinconcillo
Calle Gerona, 40
+34 954 22 31 83
Azulejos, hams hanging from the ceiling, barrels of wine, it prides itself in being the city's oldest restaurant (founded in 1670) and its tapas remains a safe bet (from €3 each). Try the spinach and chick peas or deep-fried cod. You may have to stand at the bar or around high tables. To have a hope of sitting down, head for La Trastienda del Rinconcillo, just on the corner (Calle Alhondiga, 6): the food is the same – although more expensive – but the atmosphere is quieter.
Espacio Eslava
Calle Eslava, 3
+34 954 906 568
Currently one of the most popular tapas bars, Espacio Eslava is near Alameda de Hercules, a neighborhood that is slightly off the beaten track – 10-15 minutes from the cathedral by foot – but where all the best restaurants can be found. They have reinvented tapas (from €3 each). There is a sit-down dining area for a calmer – and pricier – meal.
Restaurante Az Zait
Plaza de San Lorenzo, 1
+34 954 90 64 75
This is a good semi-gastronomic restaurant that makes a divine change from grazing in tapas bars. Inventive and originally presented dishes that revisit the standards of Andalusian cuisine. The service is professional but relaxed. Allow €50-60 for two, excluding drinks. Closed Wednesday lunchtimes. We recommend you book a table in advance.
Bodega Siglo XVIII
Calle Pelay Correa, 32
+34 954 27 41 13
People come here as much for the wine menu as for its magnificent patio (open in the evening and on weekends) covered with azulejos. Ideal for enjoying a few tapas (from €2.50) before or after a flamenco show in the heart of the Triana neighborhood.
Cigar shops
La Cava de Betis
Calle Betis, 39
+34 954 27 81 85
Probably the city's most well-stocked cigar shop (it was awarded the "Habano specialist" label), located on the west bank of the Guadalquivir, in the former gypsy quarter of Triana. You'll be dealing with a real connoisseur if you are lucky enough to meet the owner.
El Corté Inglès
Estanco (rez-de-chaussée)
Plaza del Duque de Victoria, 13-B
+34 954 59 70 00
In Seville, the country's most famous chain of department stores (like a Spanish Bloomingdale's) houses a particularly well-stocked cigar shop, but the staff won't necessarily be of great help.
Palacio del fumador (estanco n°75)
Calle Lineros, 11
+34 954 22 18 88
A good choice of cigars and accessories for smokers.
Estanco n°4
Calle O'Donnell, 30
+34 954 21 13 85
One of the many tobacconists that sells cigars. Others can be found all around the city center, from tiny stalls for "emergency purchases" to walk-in humidors.