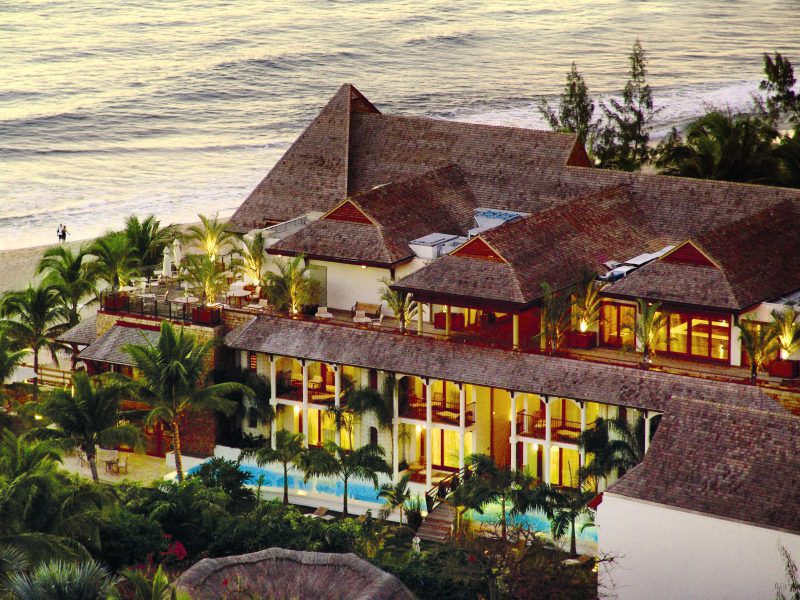 La Réunion : Hotel Spa Le Saint-Alexis
The most cigar-friendly luxury hotel in the Indian Ocean. A perfect escape from the hectic city lifestyle, the beach-terrace bar of the Hotel Spa Le Saint-Alexis is a charming, luxurious, hidden haven of peace, just a short flight from Madagascar and Mauritius.
On top of a wide selection of spirits, including rare whiskies and limited editions of local vintage rums, you will find a great selection of cigars of all origins, which you will be able to smoke while listening to some live jazz or just the relaxing melody of the waves. Delightful.
Location : 44 route de Boucan-Canot, 97434 Saint-Gilles-Les-Bains, La Réunion. / Tel : +262 24 42 04
www.hotelsaintalexis.com