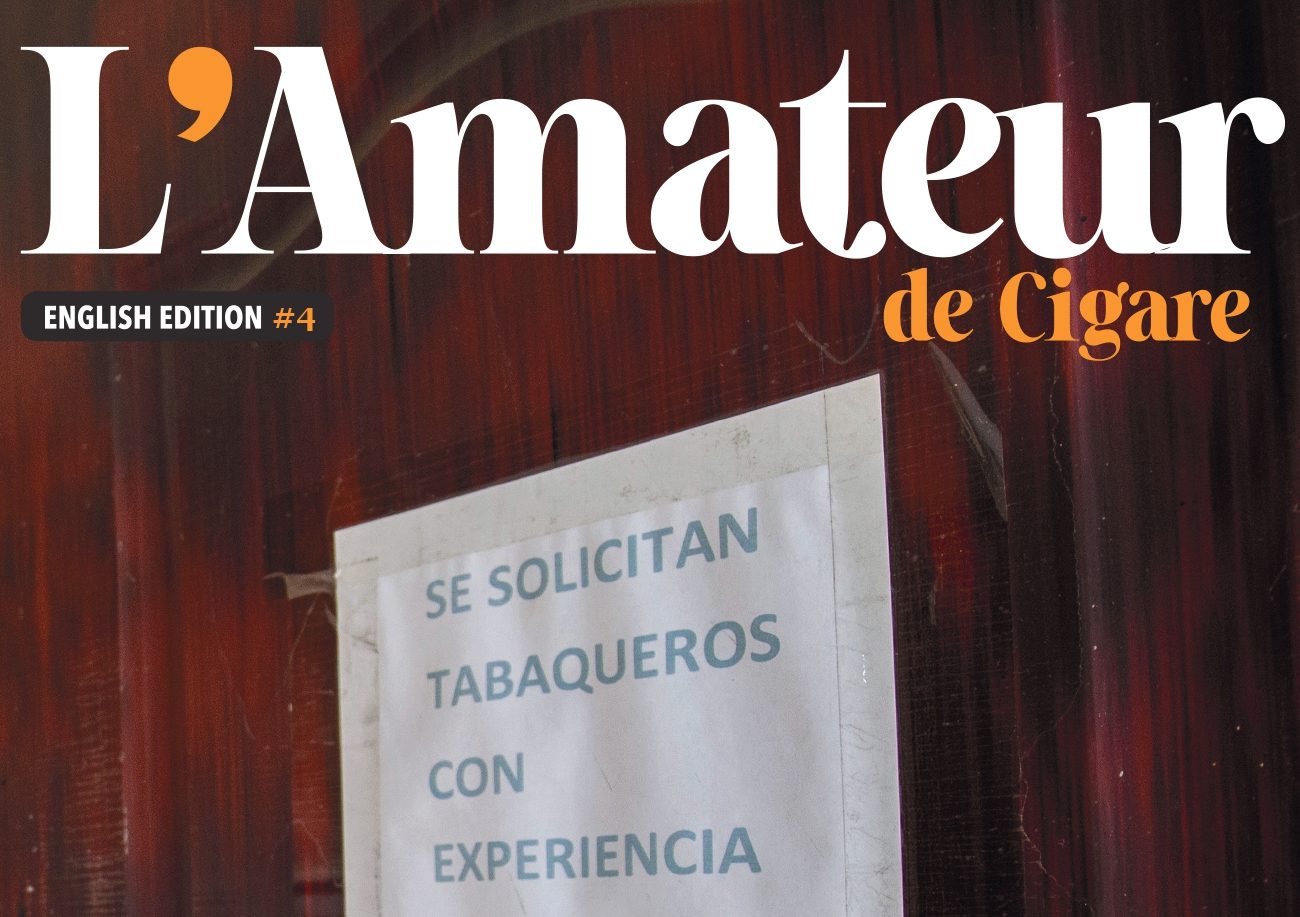 L'Amateur de Cigare English Edition #4 is online!
Summary
China: 1 Billion Cigar Lovers?
Labor Shortage in the Dominican Republic
Backstory: Jochy Blanco (Tabacalera Palma)
A Missed Opportunity For The Colombian Cigar
King Edward: the cigar that defeated the Great Depression
Headline Cigar: VegaFina Emperadores 56 Exclusivo Francia
Reviews: 10 good cigars for the fall
Showdown in Silencio (Cohiba Red Dot)
If you want to read it, subscribe now (€15 for 5 issues, special launching offer) – click here
Once you are subscribed and logged in, go to Magazine> Read Online
You can also have a look at the first issue (free) here.